'Altered Carbon': Why Netflix Has Canceled the Show
Altered Carbon has been the latest show to be canceled by the streamer, six months after Season 2 of the cyberpunk body-swapping sci-fi aired on Netflix. The show, which starred Joel Kinnaman in Season 1 and Anthony Mackie in Season 2, was one of three Netflix shows axed in August, with fellow sci-fi series The Society and I Am Not Okay With This also getting the chop.
While those two seasons were canceled as a result of the difficulties of filming during COVID-19, there are thought to be different reasons behind the cancelation of Altered Carbon, which has been canceled for a more traditional reason.
In the past, Netflix executives have said that they make decisions about whether a series will be renewed or not by balancing how many viewers watch it and how many new subscribers it brings in with how expensive it is to produce.
Altered Carbon is thought to be one of the most expensive shows ever made. Numerous reports had it that the show cost an estimated $7 million per episode to make. This meant that the number of viewers and subscribers it had to bring in to be viable for the streamer would have to be high.
Previously, Netflix's head of original content Cindy Holland has explained what is known as the streamer's "efficiency matrix," which determines which shows get recommissioned and which get canceled.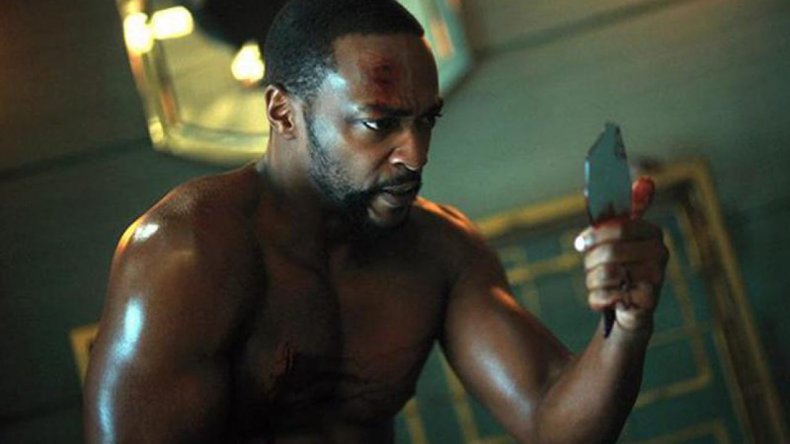 Speaking at a conference in March 2019, Holland said: "It's a combination of things. When we're investing, we decide how much to invest based on the audience that will show up.
"If the audience doesn't show up, we think about the reason to continue to invest in something that doesn't do as well as we had hoped.
"Obviously, critical acclaim is important too, but we're really about trying to stretch our investment dollars as far as we can and make good on our investors' money—it's theirs, not ours."
In 2018, TV ratings company Nielsen revealed that according to their calculations, the first season of Altered Carbon was watched by around 2.5 million people in its first week. However, this number dropped off significantly, with only a reported 1 million of those viewers making it to the end of Season 1. This could have had a knock-on effect on Season 2, with many opting not to watch the complicated, mind-bending show because they never finished Season 1.
After the cancelation of Altered Carbon was announced, its showrunner Alison Schapker tweeted: "Grateful for every minute I got working with the incredibly talented writers, cast and crew of #AlteredCarbonSeason2. Thanks to all who went on the journey with us. Long live Quellcrist Falconer!"
Altered Carbon Seasons 1 and 2 and animated spin-off Altered Carbon: Resleeved are streaming now on Netflix.