Who's New And Who's Returning to The Cast of 'Altered Carbon' Season 2 on Netflix?
Takashi Kovacs makes his bloody return to Netflix with the Season 2 release of the network's original sci-fi drama, Altered Carbon, except this time around, the interstellar warrior has a whole new sleeve to put through the wringer as he continues on his quest to find his long-lost love Quellcrist Falconer.
Similar to Season 1, people on Harlen's World are still transferring their consciousness—otherwise known as Stacks—into new human bodies, referred to as sleeves. However, it seems the thirst for immortality has resulted in even more vile destruction of humanity on the planet. This further desecration of morality will bring Kovacs back to his home planet, Harlan's World, when Altered Carbon Season 2 releases on Netflix on Thursday.
However, three decades have passed since the mercenary left the futuristic world in search of his lover and mentor Quellcrist—a.k.a Quell—and much has changed in his absence. While he'll still have his handy artificial intelligence Po by his side, the mission that brings Kovacs back to Harlan's World will result in him making some new allies while fighting off a familiar enemy.
Read on for the roster of new and returning Altered Carbon cast members and characters below.
Takashi Kovacs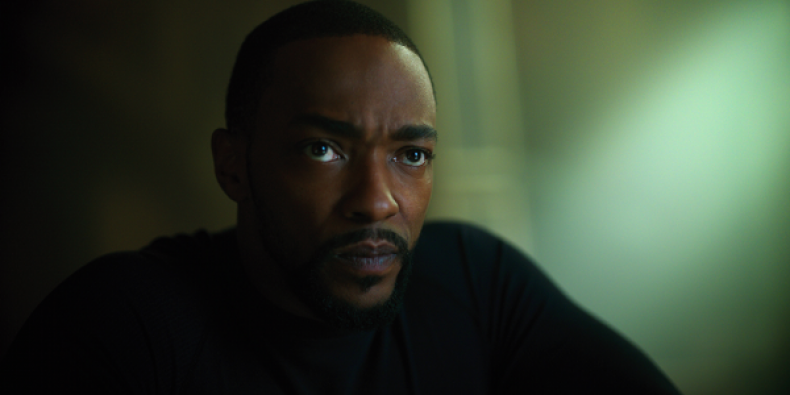 The last remaining Envoy gets a sleeve upgrade in Season 2. While Will Yun Lee returns to play Kovacs' birth-sleeve during his Protectorate and Stronghold eras, the investigator will primarily be portrayed by Anthony Mackie this time around.
At the end of Season 1, Kovacs revealed his plans to trade in his sleeve—the body of Detective Riker, played by Joel Kinnaman. He switched sleeves time after time while planet-hopping in search of Quell, but when the wealthiest man in the world recruits him for a separate mission—under the promise to reveal Quell's whereabouts—Kovacs' Stack is loaded into a stronger, more lethal sleeve with some impressive stealthy capabilities.
Quellcrist Falconer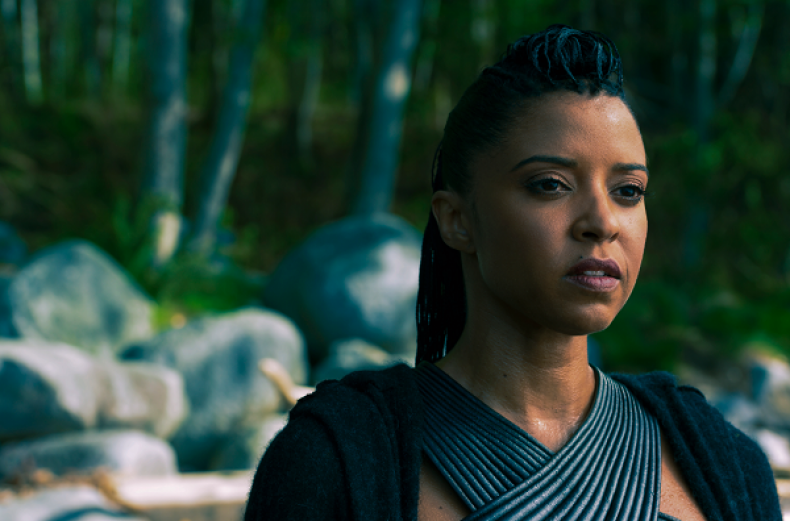 Renée Elise Goldsberry is also back as Quelll, the leader of the Envoys and the creator of Stacks. However, a lot has changed since the last time Kovas saw her at Stronghold all those centuries ago, including her mission to end human immortality.
Po
Chris Conner returns as Kovacs trusted A.I., Po, although glitches may interfere with some of the computer system's abilities. Po will get an arch of his own this season as he tries to remain loyal to Kovacs' cause while sorting the problems he's facing in the digital world.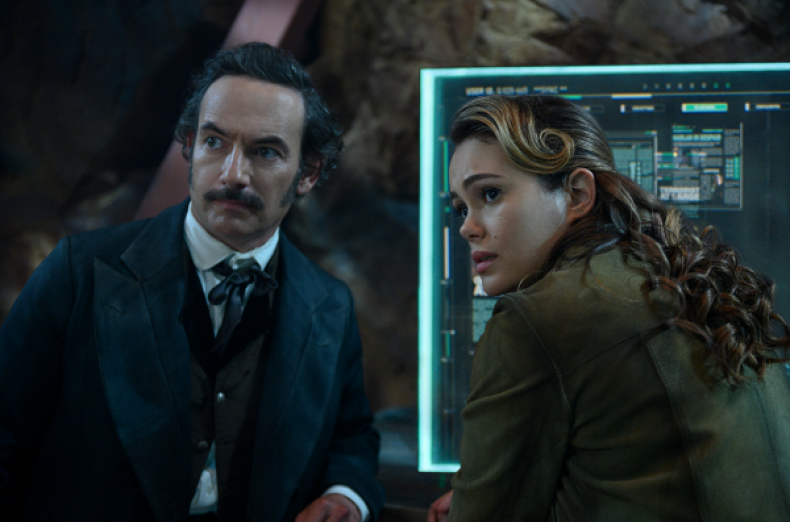 Dig 301
Po won't be the only artificial intelligence getting some spotlight in Season 2. Dina Shihabi joins the show as Dig 301, an ancient archaeological A.I. struggling to find her place in a new and menacing Harlan's World.
Trepp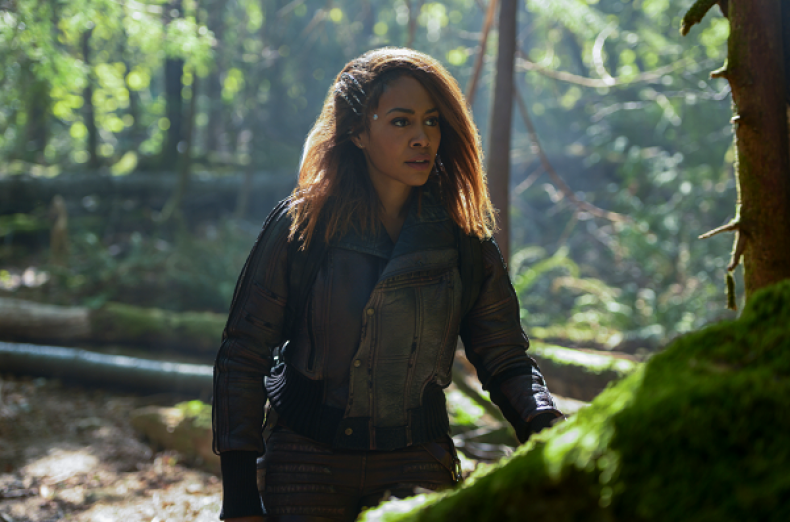 Vernon Elliot (Ato Essandoh) was Kovacs' unlikely ally in Season 1. He'll get a new partner—albeit reluctantly—in Trepp, a fierce and trigger-happy bounty hunter played by Simone Missick.
Danica Harlan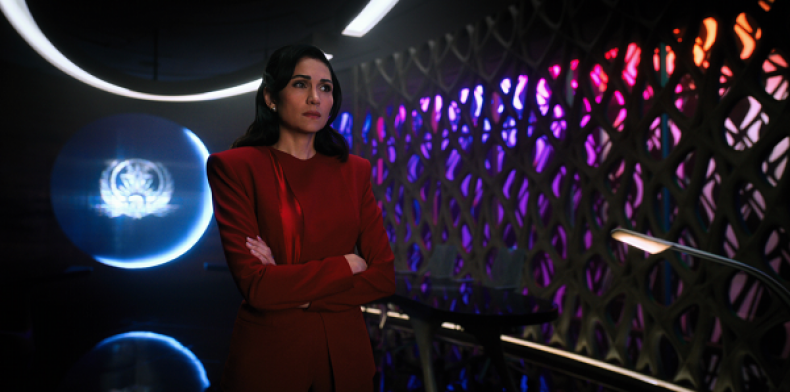 Another new character to the series, Lela Loren makes her Season 2 debut as Danica Harlan, the planet's cunning and conniving governor who will be none too pleased when Kovacs makes his disruptive return to Harlan's World.
Colonel Ivan Carrera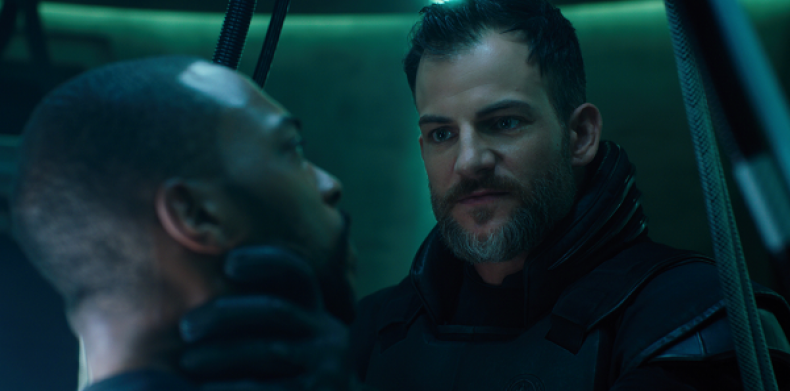 Torben Liebrecht joins the Season 2 cast as the leader of the Colonial Tactical Assault Corps (CTAC), the military division of The United Nations Interstellar Protectorate—the military force Kovacs was once a member of before he rebelled and joined Quell's Envoy. Although Carrera is a new face in Harlan's World, viewers are well acquainted with his bloodthirsty Stack. He's merely Kovacs' former commander CTAC Officer Jaeger (Daniel Bernhardt) in a new sleeve, and he's still just as terrifying and hell-bent on revenge as he was in Season 1.
Who's New And Who's Returning to The Cast of 'Altered Carbon' Season 2 on Netflix? | Culture