'Altered Carbon' Season 2 Release Date & Episode List Revealed, Led By Anthony Mackie
On Tuesday, Netflix announced the release date for Season 2 of their original series Altered Carbon. New episodes of the science fiction series will premiere on February 27.
The release date for Altered Carbon Season 2 was announced alongside a brief teaser trailer that didn't include any footage from the upcoming season.
Set approximately 300 years in the future, Altered Carbon takes place in a society where consciousness has been digitized, making human bodies little more than "sleeves" for transportable consciousnesses—at least, for those who can afford it.
In Season 2, main character Takeshi Kovacs will no longer be played by Joel Kinnaman, since the character has been "re-sleeved" in a new body, this time belonging to actor Anthony Mackie (Captain America: The Winter Soldier). Kovacs is a former Envoy: a member of an interstellar warrior elite defeated hundreds of years before the events of the series. In the first season of Altered Carbon he is given a new sleeve—the body of police officer Elias Ryker—and tasked with solving the murder of one of the galaxy's richest men.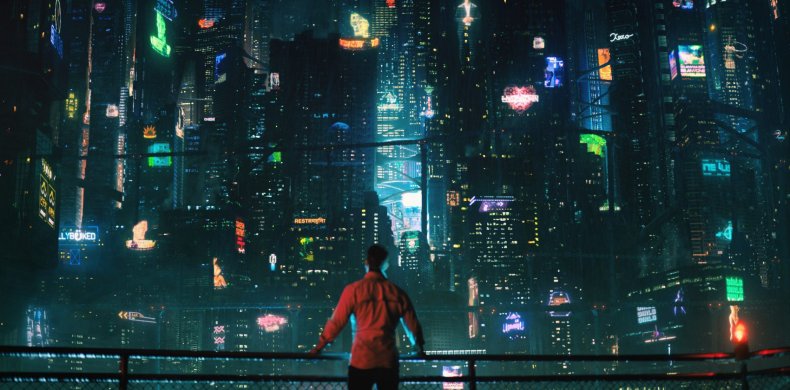 In Season 2, Kovacs, now played by Mackie, will continue to search for his lost love, Quellcrist Falconer, (Renée Elise Goldsberry) as he returns to his home planet of Harlan's World.
While a full trailer has yet to be released for the upcoming season, Netflix did announce all eight episode titles:
Episode 201 - "Phantom Lady"
Episode 202 - "Payment Deferred"
Episode 203 - "Nightmare Alley"
Episode 204 - "Shadow of a Doubt"
Episode 205 - "I Wake Up Screaming"
Episode 206 - "Bury Me Dead"
Episode 207 - "Experiment Perilous"
Episode 208 - "Broken Angels"
Mackie is joined in Season 2 by Renée Elise Goldsberry, Lela Loren, Simone Missick, Lela Loren, Will Yun Lee, James Saito, Chris Conner, Dina Shihabi and Torben Liebrecht. A previous teaser released by Netflix highlighted the new and returning cast members, with a particular focus on the sleeve their characters inhabit.
The first season of Altered Carbon was, at the time, Netflix's biggest gamble, with a budget larger than early seasons of HBO's Game of Thrones. The mega-budget sci-fi thriller was renewed for a second season in July, 2018.
Altered Carbon is based on the 2002 cyberpunk novel of the same name by Richard K. Morgan. Season 2 of the series is likely to include events from the sequel novel, Broken Angels.
All eight episodes of Altered Carbon Season 2 will be available for streaming on Netflix beginning Thursday, February 27.