Why Is There an Aluminum Can Shortage? COVID Hits Local Breweries Hardest
The U.S. has been facing an aluminum can shortage caused by the pandemic for months, and local breweries are still being impacted.
Breweries have been resorting to packing their beer in aluminum cans during the coronavirus pandemic as lockdowns and social distancing guidelines meant that the beer stored in kegs was not being sold, while consumers purchased more cans of beer to drink at home.
But an increase in demand for aluminum cans over the past few months has resulted in a shortage, leaving breweries left facing long order times and an increase in pricing. While the shortage has been a problem for months, the local breweries are now being hit the hardest.
Brett Trump, the CFO of Free Will Brewing Co. in Pennsylvania told WFMZ: "I cannot get 12-ounce cans at all and it's hurting us. I have maybe a couple pallets left and after that I don't know what I'm gonna do."
"The Bud Houses, MillerCoors, have just bought them all. We can't compete with them, obviously."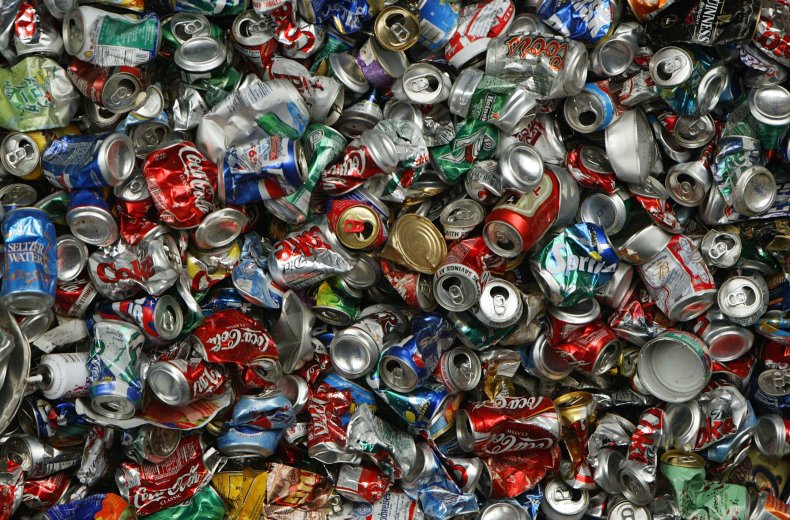 In Maryland, CBS Local reported that the can shortage has forced Baltimore's Union Craft Brewing to focus on its staple beers, sacrificing its new releases, as Adam Benesch said: "It prevented us from putting out a new can this winter that we really wanted to and spent a lot of time and resources to get to this point to be able to do, and we had to pull the plug at the last minute."
Californian breweries are also struggling with the shortage, as Rob Lightner, owner of East Brother Beer in Point Richmond, told the Marin Independent Journal: "Everyone is impacted. In the past three to four months, we've experienced multiple instances of delays, shortages, changes in agreed-upon terms. It's a nightmare."
Bobby Vedder, certified Cicerone with Powers Distributing, told the Detroit Free Press: "Most Michigan breweries only do cans.
"What happened during the lockdown is that everyone was drinking at home. The bars and restaurants were closed, so there's no keg beer being sold and everybody went into full production on packaged beer."
But the pandemic has also hindered the aluminum can industry due to the closures of bottle and can return services, with Vedder saying: "Now, there's none of this stuff getting smelted back down and recycled back in because everyone's cans are in the garage."
The popularity of aluminum cans is also increasing generally, as consumers opt for sustainable and recyclable products, and an average aluminum can that is used for beverage packaging contains 70 percent recycled aluminum.