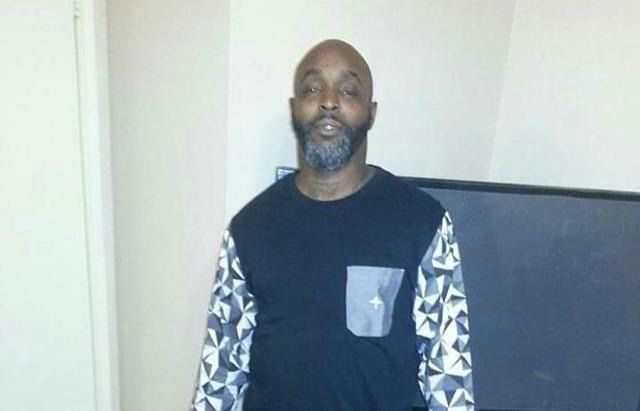 The circumstances that led Houston police to shoot and kill Alva Braziel remain murky Sunday as many express doubt at the police justification for the shooting amid heightened tensions across the country.
Police say they shot Braziel after encountering him in the street early Saturday morning while on routine patrol. Braziel was pointing a firearm at the sky, police said, and they ordered him to lower the weapon. He instead "deliberately and slowly lowers his arm and allows it to come to a stop at his waist," police spokeswoman Jodi Silva said, directly pointing the gun at the officers. Police discharged their weapons and Braziel, who did not fire any shots, died at the scene.
Related: Outrage, Doubt Following Fatal Houston Police Shooting of Black Man
However, surveillance video reputedly taken from a nearby gas station that is circulating on Twitter appears to show a man, allegedly Braziel, with his hands up upon being confronted by police. The man is seen standing in the street when police arrive, and he raises his arms above his head. The angle and distance of the video makes it difficult to see exactly what the man was doing when police exited the car and presumably shouted commands at him, but they fired on him within seconds of arrival. The video also does not make clear whether a firearm was in his hands when his arms were raised.
Although the tape's authenticity cannot be immediately verified, many are seizing upon it as evidence of police malfeasance just days after questions were raised about the fatal police shooting of Philando Castile in Minnesota and Alton Sterling in Louisiana. Protests have been staged across the country, with arrests and physical confrontations with police just days after a black military veteran named Micah Johnson killed five police officers at a protest in Dallas before being killed by police.
The Houston officers were reportedly wearing body cameras at the time of the Braziel shooting, prompting calls for the release of that footage as well as any dash-cam footage, both of which would provide much clearer evidence of Braziel's actions.
The hometown Houston Chronicle reports that Braziel was looking for a stolen horse when officers came upon him. He was not authorized to have a weapon in the right-to-carry state of Texas, and had a criminal record that includes prison time on drug charges, according to the Chronicle. None of that was known to the two responding officers, who "merely on-viewed this suspect standing in the street armed with a gun," spokeswoman Silva said.
Acting Houston police Chief Martha I. Montalvo says the probe into the shooting will take time.
"The investigation into the overnight officer-involved shooting incident is still in its early stages and very active. As we have stated, a male armed with a gun pointed the gun at our officers and two officers discharged their weapons to protect their lives. We extend condolences to the man's family and regret his loss of life," she told the Chronicle.