Alvin Greene's Howls of Desperation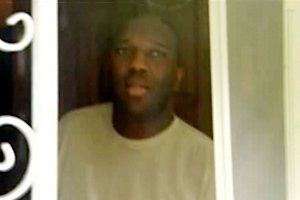 When it comes to Alvin Greene, the Gaggle isn't sure whether to laugh, cry, or look away. The hapless Democratic candidate for South Carolina's Senate seat, who emerged from anonymity to victory in the June primary, is facing a felony charge for showing computer pornography to a college student. Now he has been filmed deflecting a foot-in-the-door interview attempt on his property. As Rad Berky, the reporter with NBC affiliate WCNC, elicits comment from Greene's brother, the Senate candidate can be heard in the background trying to shoo the reporter by howling, "No-ooooo! Go-ooooo!"
There was probably not a Democrat in the Palmetto State who had a shot at ousting GOP incumbent Sen. Jim DeMint. Still, Greene is fast becoming the distraction from hell for Democrats. Can he be talked out of the race? It appears Greene is insisting that no-oooo, he won't go-ooooo.