Aly Raisman 'Concerned' That DOJ Didn't Attend Senate Hearing on Nassar Case
Retired Olympic gymnast Aly Raisman said she found it concerning that no one from the Justice Department attended the Senate hearing on the FBI's role in failing to properly investigate sexual abuse allegations against Larry Nassar.
"I'm very disappointed that nobody from the Department of Justice came," Raisman told the Today show on Thursday morning. "It just to me sends the message that they didn't think it was worth their time, which is really concerning."
On Wednesday, Raisman and her former teammates—Simone Biles, McKayla Maroney and Maggie Nichols—testified before the Senate Judiciary Committee, blasting the FBI for not investigating Nassar earlier.
Officials from the Justice Department (DOJ), which refused to charge the former FBI agents involved in the case, were not present.
In July, DOJ Inspector General Michael Horowitz, who also testified Wednesday, released a report faulting FBI agents for not responding "with the urgency that the allegations required" and for making "fundamental errors when it did respond."
The report found that in the year that it took the FBI to pursue complaints against Nassar, the former USA Gymnastics team doctor allegedly abused 70 or more girls.
Raisman first reported the abuse to former USA Gymnastics CEO Steve Penny, who she said repeatedly told her "that the most important thing was to keep things confidential."
"It seemed like [Penny's] biggest concern all along was that this wasn't going to get out," the gymnast said. "It was never 'How are you feeling? What can we do to help you?"
Raisman added, "It was the same feeling with the FBI. I followed up so many times. My mom would follow up because it was so triggering for me. I was so afraid.... We kept asking if the FBI would interview me and [was] always told, 'I'm working on it. I'll get it to you. Don't worry about it, we're handling it."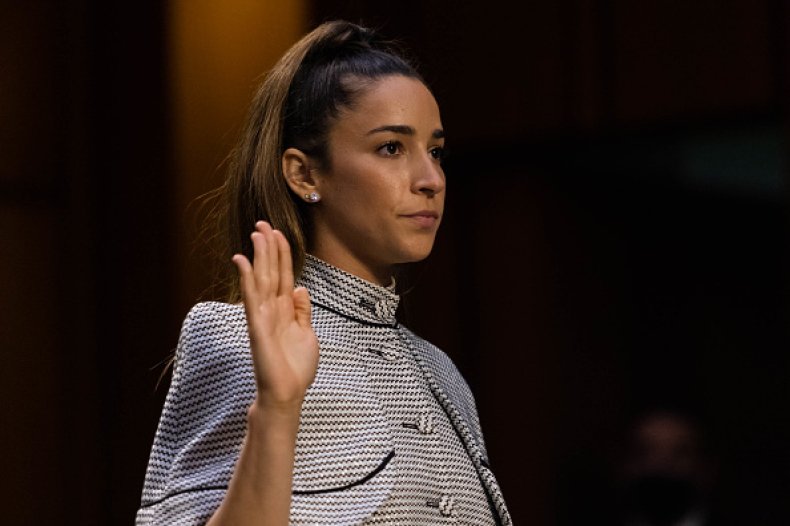 She said the FBI repeatedly tried to interview her in the presence of the U.S. Olympic Committee. Raisman raised concerns with the committee because she was under the care of USA Gymnastics at the time.
"The agent just kept diminishing my abuse and telling me that he didn't feel like it was that big of a deal and maybe I should drop the case," Raisman said.
She added that it was only when the FBI wanted her to accept Nassar's plea deal that the agent flew to Boston to meet with her and her mom, as she had initially requested.
"It was just not a good experience, and listening to McKayla Maroney's testimony was just gut-wrenching to hear her experience as well. It's devastating," Raisman said.
On Wednesday, Maroney told senators that she began crying to an FBI agent over the phone as she recalled what happened with Nassar and "there was just dead silence."
"I was so shocked at the agent's silence and disregard for my trauma. After that minute of silence, he asked, 'Is that all?'" Maroney said in her testimony.
FBI Director Christopher Wray, who was not in charge of the bureau at the time, said that of the two agents who lied about their actions in the case, one has retired and the other has been fired.
Although the two agents are no longer working with the bureau, Raisman said she was concerned that they didn't face greater repercussions.
"Why did this person get to retire? What did they do that the FBI felt was not OK that they had to let them go? Why did they get to slip out the backdoor like so many others have?" Raisman asked at the hearing
She called for an independent investigation into ties between the FBI, USA Gymnastics and the U.S. Olympic Committee.
"I don't want another young gymnast, Olympic athlete or any individual to experience the horror that I and hundreds of others have endured before, during and continuing to this day in the wake of the Larry Nassar abuse," she said.
Newsweek reached out to the FBI for comment but did not hear back before publication.