Aly Raisman's Ex-boyfriend Colton Underwood Is Competing on 'The Bachelorette' for Becca Kufrin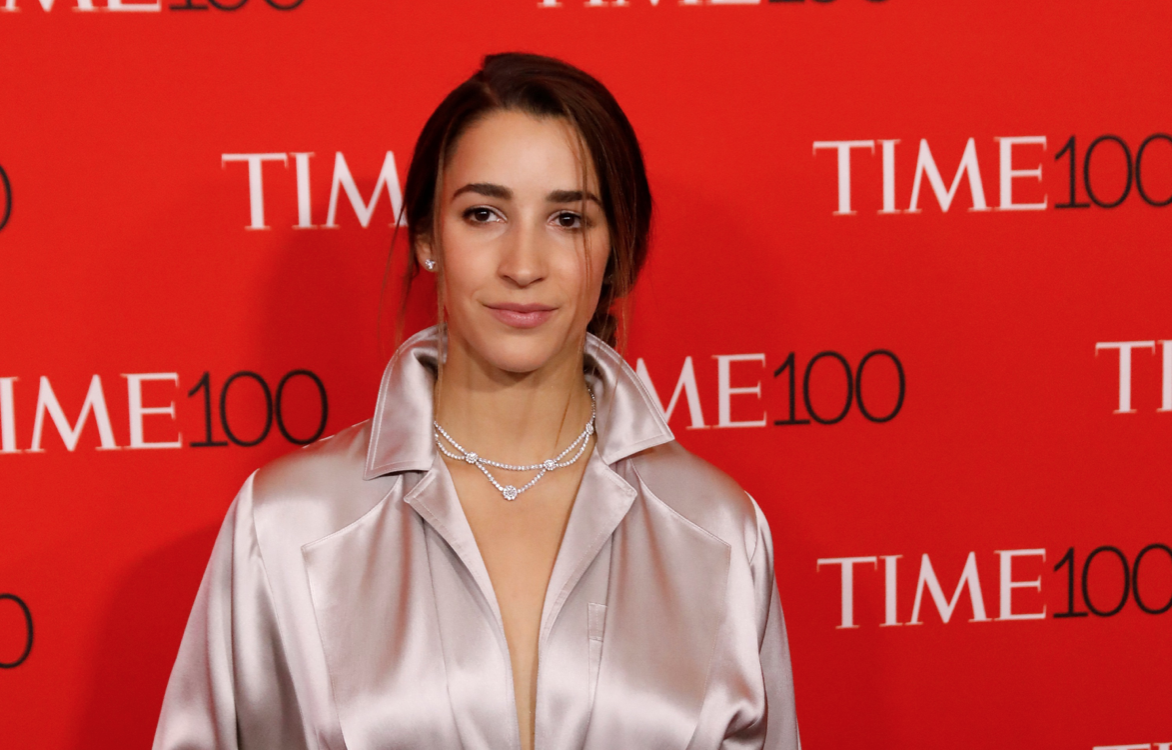 Fans of The Bachelorette quickly discovered Tuesday that Olympic gymnast Aly Raisman's ex-boyfriend Colton Underwood is currently serving as a contestant eager to win Becca Kufrin's heart.
Underwood, 26, is a former NFL linebacker best known for his association with the San Diego Chargers. He was romantically involved with Raisman, 24, for six months before they called it quits in mid-2017. The former athlete first grabbed Raisman's attention via a 2016 YouTube video, where he asked her out on a date.
The pair split due to distance, which Underwood claimed put a strain on their relationship. "We're taking a break right now," Underwood told the Peoria, Illinois, Journal Star at the time. "We're still good friends and talk, but all that travel had been a nightmare."
Underwood has shared his excitement about competing for Kufrin. "I sacrificed a lot of things, including relationships, for football. I haven't had a lot of experience in love," he said on Monday's episode of The Bachelorette. "I've only really been in one serious relationship. I don't know much about Becca, but I think that's probably the best way to go into this. I want to get to know her."
Ahead of the Season 14 premiere, Kufrin experienced a very public breakup from ex-fiancé Arie Luyendyk Jr. on The Bachelor. Kufrin was initially chosen by Luyendyk over Lauren Burnham. At the end of Luyendyk's finale in March, he retracted his choice of Kufrin and informed her of his desire to pursue Burnham instead. Kufrin was subsequently chosen as the next star of The Bachelorette. During a March 6 interview with Good Morning America, Luyendyk said he had hoped the outcome of a filmed breakup with Kufrin would allow her to become the Bachelorette.
Kufrin, however, hinted at whom she chose at the end of her season-long run.
"It feels so different because the relationship and the guy is different," Kufrin, 28, told Entertainment Tonight on Tuesday. "This time, it feels better suited for me. It's like this better fit for me and what I need in my life, and I am willing to do anything it takes to make it work to support my partner."
Kufrin added, "I was asking for a teammate, a 50/50, throughout the entire season. I feel like I truly found that. So we'll have each other's backs through the time where we have to stay private, and then we'll continue that and share it with the world."