Alyson Stoner VMA Performance: Fans Thrilled as 'Iconic' Dancer Reunites With Missy Elliott 17 Years After 'Work It' Music Video
Missy Elliott pulled off a special surprise at the MTV Video Music Awards last night, bringing out Alyson Stoner to dance during her performance 17 years after appearing in the rapper's famous music video for "Work It."
In 2003, "Work It," from Elliott's fourth album Under Construction, won best music video at the same awards show. The video had the then nine-year-old Stoner dancing center stage in tracksuit and pigtails, after beating over 400 children to landing the prestigious part.
And fans were thrilled to see the pair finally reunited on stage at the Prudential Center in Newark, New Jersey, as the now 26-year-old Stoner came out to dance during Elliot's medley to celebrate her winning this year's Michael Jackson Video Vanguard Award to recognize her lasting legacy in the music industry.
Elliott ran through a medley of her greatest hits, performing "Throw It Back," "The Rain," "Hot Boyz" and "Get Your Freak On." And when the music switched to "Work It," Stoner came on stage to dance the number once more, this time kitted out in a bright yellow tracksuit.
Fans immediately took to social media to exclaim their joy at seeing Stoner reunite with Elliott for the nostalgic medley. One person wrote on Twitter, "OMG MISSY BROUGHT BACK@AlysonStoner FOR THIS?! Iconic."
"ALYSON STONER IS DANCING FOR MISSY ELLIOT AGAIN these kids are too young to know how epic that s*** was," another added, while one person commented on YouTube , "It was so generous that Missy allowed her to do a solo dancing for the song. Missy is a Legend"
Elliott would go on to perform "Pass That Dutch" and "Lose Control" in the seven-minute medley that received a rapturous reception from the crowd. Elliott, who became the first female hip hop star to win the Video Vanguard Award, has sold over 30 million records and won five Grammy Awards in her illustrious 30-year career.
After taking an extended break from the music industry due to being treated for Graves' disease, a hyperthyroidism disorder, Elliott released new material, except for the occasional singles, for the first time in 14 years on Friday with the EP Iconology.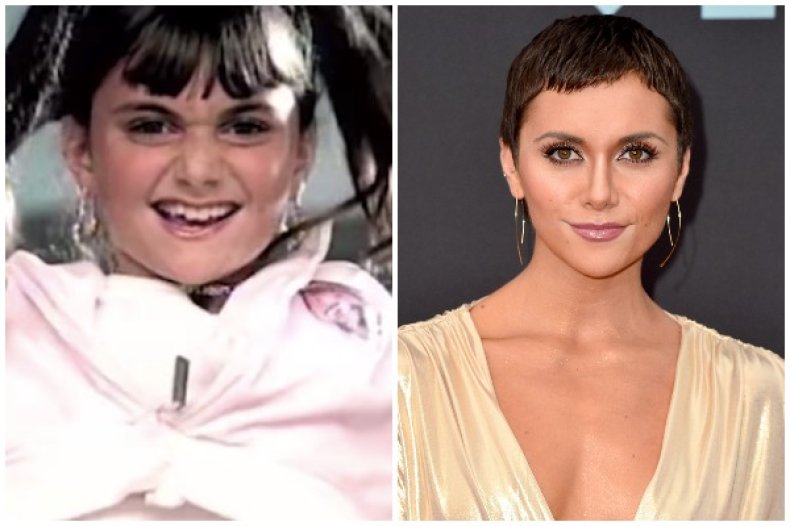 After starring in "Work It," Stoner would go on to dance in a number of other music videos, including "Just Lose It" by Eminem and "No Tengo Dinero" by the Kumbia Kings. She went on to star in a number of films, including the Cheaper by the Dozen and Step Up movie series. She has also released her own music, including the albums Beat the System and While You Were Sleeping.