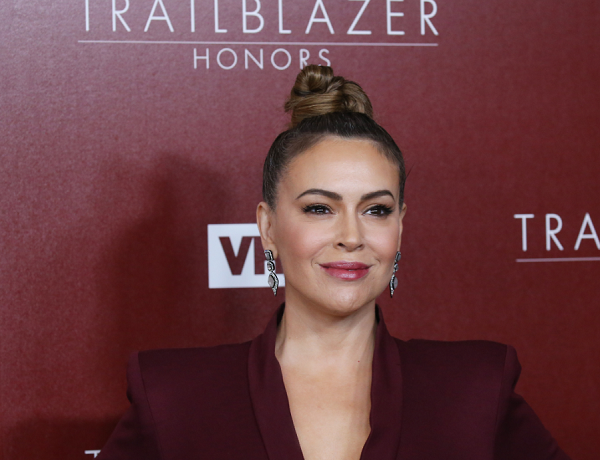 Celebrities are expressing their outrage with Alabama's near-total abortion ban bill that the state Senate passed Tuesday night. Under the bill, doctors could face up to 99 years in prison if they provide an abortion.
The bill, HB 314, was passed in the Republican-led Senate by a 25-6 vote and now goes to Republican Governor Kay Ivey for signing. It outlaws abortions at every stage of pregnancy, even for women who became pregnant by rape or incest. The only exceptions listed on the bill were instances of "serious health risk" to the pregnant woman, a "lethal anomaly" of a fetus or an ectopic pregnancy, where the fertilized egg grows outside the uterus.
Democrats tried to adjust the bill to exempt rape and incest, but the motion failed 11-21.
The bill goes against the nationwide laws established by Roe v. Wade, the Supreme Court case that recognized a woman's right to end a pregnancy, and has been met with extreme backlash across the United States and among Hollywood's biggest stars.
Actress and activist Alyssa Milano was one of the first to comment on the bill, noting it was passed by a group of exclusively white men.
"Not one uterus. NOT ONE UTERUS," she tweeted on Tuesday.
Award-winning director Ava DuVernay called on citizens across the nation to speak out against the bill. "Don't move forward after reading this like everything is normal. Don't shake your head at Alabama and then keep going on about your day. Realize that this is a warning," DuVernay wrote. "It's Alabama and abortion today. It's you and your rights tomorrow. Your silence will not save you. So speak up."
Actor Chris Evans urged people to use their voices by going to the voting polls. "This is absolutely unbelievable. If you're not worried about Roe v Wade, you're not paying attention. This is why voting matters!!" he wrote.
Ivey, Alabama's governor, has six days to sign the bill. If she does, it would go into effect six months after becoming law.
Alabama is just the latest state of many that have passed draconian abortion laws on the Senate or House voting floor recently. Both Georgia and Ohio passed new bills that would prevent women from seeking abortion after a fetus's heartbeat is detected, which is usually within six weeks of conception.
See more reactions to Alabama's abortion bill below.