Brett Kavanaugh: Internet Wonders If Alyssa Milano Was Trying to Use 'Charmed' Magical Powers at Hearing
The show Charmed ended more than a decade ago but some people are hoping one of the show's stars remembered some of the spells and charms her character performed on screen.
Alyssa Milano made headlines for attending the hearing of Supreme Court nominee Brett Kavanaugh last week and as photos surface fans on social media can't help but comment on them. Milano can be seen in the photos sitting behind Kavanaugh staring at his back.
In one photo Milano is looking over the top of her glasses as she adjusts them with one hand and a phone and a clipboard in her other hand. The clipboard reads, "I believe survivors. No on Kavanaugh."
This is the photo that prompted a fan to tweet "I've never wished so hard that Alyssa Milano was a real witch."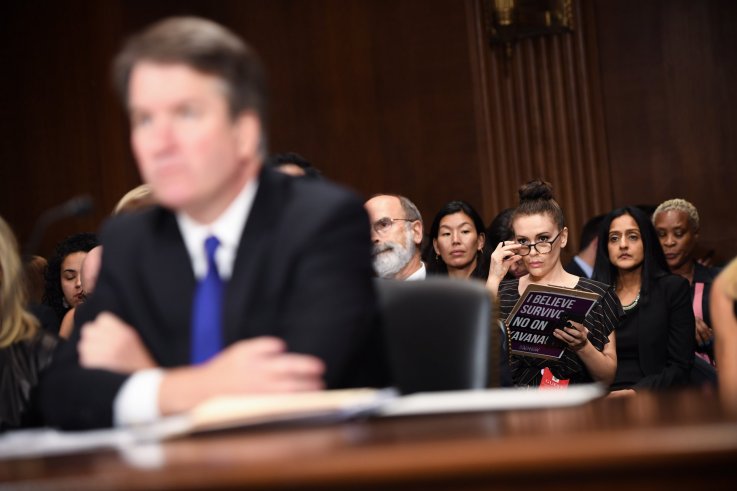 Milano played Phoebe Halliwell in the show, one of three sisters who have magical powers and fight evil. In the show, each sister has a different power and they can combine those powers to fight the various demons and vessels of evil in the show. Milano's character had the power to cast spells, brew potions and the gifts of premonition, levitation and empathy.
Another user tweeted a quote from the show, "Powers of the witches rise, Course unseen across the skies, Come to us who call you near, Come to us and settle here," with the photo of Milano in the hearing.
Another user responded to a video Milano posted from inside the hearing and said, "Girl this is when your Charmed powers would of came in handy (one can wish)." Another tweeted, "I know she doesn't have powers like her character on the TV show, but she does have some awesome powers as an activist! Thank you @Alyssa_Milano for fighting the good fight with us! #TheResistanceVotes "
Milano has been a popular activist in the #MeToo movement since it gained momentum about a year ago. She was included in the Time magazine person of the year edition as a "silence breaker" and was seen as a leader of the movement alongside its founder Tarana Burke.
In addition to being present in the hearing as a guest of Dianne Feinstein, Milano spoke at a rally outside of the Supreme Court in Washington, D.C., in support of survivors and against the nomination of Kavanaugh.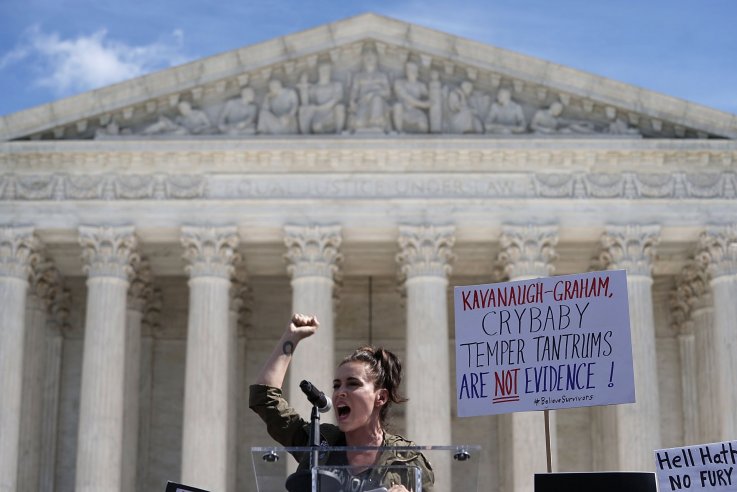 Brett Kavanaugh: Internet Wonders If Alyssa Milano Was Trying to Use 'Charmed' Magical Powers at Hearing | U.S.