Alyssa Milano, Charlize Theron, Others Campaign for $2,400 Stimulus for Moms
A number of celebrity moms have joined forces to put pressure on the Biden administration to provide a higher stimulus check for mothers.
Alyssa Milano, Charlize Theron, Eva Longoria and more have joined calls to urge Joe Biden to support moms amid the ongoing coronavirus pandemic.
The campaign is led by Girls Who Code CEO Reshma Saujani and asks president Biden to put into place a "Marshall Plan for Moms."
"This is not an isolated incident—it is a national crisis, and we can start to address it within the first 100 days of this administration," Saujani said. "In December, all the jobs lost in the U.S. economy were lost by women. And the situation is particularly bad for Black women, 154,000 of whom left the workforce entirely. We need to put in place a plan for moms, and we need it now."
The movement took out a full-page ad in The New York Times this week.
"Like the original Marshall Plan of 1948, this plan would be a financial investment in rebuilding from the ground up," reads a statement in support of the Marshall Plan for Moms campaign.
The Marshall plan was a U.S.-sponsored program that was implemented from 1948 to 1951, to provide economic support to some European countries in the aftermath of World War II.
The statement highlights the impact of the coronavirus pandemic on mothers specifically and references a report by the National Women's Law Centre which states there were 2.2 million fewer women in the American workforce in October 2020 than in February of the same year.
"You know this well: moms are the bedrock of society. And we're tired of working for free," said the letter published today as part of the full-page ad in The New York Times.
"Covid has decimated so many of our careers," the statement reads in part. "Millions more have been forced to cut back our hours or work around the clock to keep our jobs and be full-time caregivers."
As highlighted on the group's website, the campaign asks Biden to establish a task force to create this plan and to "implement a short-term monthly payment to moms depending on needs and resources."
They also push for "long overdue policies like paid family leave, affordable childcare and pay equity" to be passed.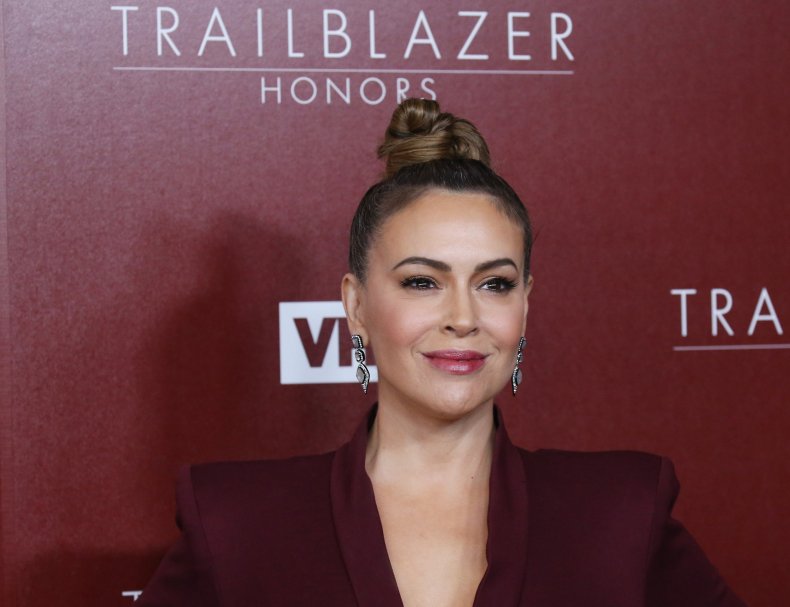 Amy Schumer, Alexis McGill Johnson, Julianne Moore, Tarana Burke, Whitney Wolfe Herd, Gabrielle Union, Ana Ortiz and more have also added their names to the campaign.
"I joined @GirlsWhoCode + @ReshmaSaujani to call on the Biden Administration to pass a #MarshallPlanforMoms," Charmed star Alyssa Milano tweeted. "We are in a national crisis, and moms are leaving the workforce in droves. We need to support them."
Biden officials discussed the president's $1.9 trillion stimulus plan in a call with a group of bipartisan lawmakers on Sunday.
On January 14 the president unveiled a new relief plan that includes a third stimulus check of $1,400, increasing federal unemployment payments from $300 a week to $400, $160 billion in further funding for the national vaccination program, and a plan to raise the minimum wage to $15 an hour.