Alyssa Milano Considering Run for U.S. House of Representatives in 2024
Actress Alyssa Milano is considering running for the U.S. House of Representatives in 2024.
In a Tuesday interview with In the Know Media, Milano said she's looking at potentially running against Republican Rep. Tom McClintock and unseating him in California's 4th district.
"I split my time between Truckee, Calif., and Bell Canyon, Calif., and the Republicans have basically had a strong arm there in the 4th District," she said. "I would love to maybe consider flipping that seat blue."
Milano, who has become a familiar face on Capitol Hill for her activist work, said it would take someone like her to beat McClintock in the Republican stronghold. The district hasn't elected a Democratic representative since 1993 and went for Trump in the 2020 presidential election. McClintock has held his seat since 2009.
"It's going to take someone with, I think, name recognition and deep pockets to be able to run against McClintock, and so I'm considering it," Milano said. "I'm basically gathering information right now, speaking to different consultants, speaking to the community."
In a statement sent to Newsweek, a spokesperson for McClintock's campaign embraced the challenge.
"We welcome a little celebrity, such as it is, to accentuate the issues facing our country. Her record of taking extreme leftist positions over the years will create a target rich environment," spokesperson Chris Baker wrote.
Milano, who is well known for her role in the #MeToo movement, said she likely won't make a decision until after the 2022 midterms, when she'll have a better idea of her work schedule.
"Before I run, obviously I can't do both at the same time," she said. "So it's just really going to be about timing."
This isn't the first time the actress has floated the idea of a potential bid.
Last month, when McClintock voted against the COVID-19 Hate Crimes Act, Milano tweeted: "Congressman McClintock was one of the 63 republicans to oppose Asian Hate Crimes bill. This is my Congressman. Should I run against him?"
The bill went on to pass both chambers of Congress with bipartisan support and was signed into law by President Joe Biden on May 20.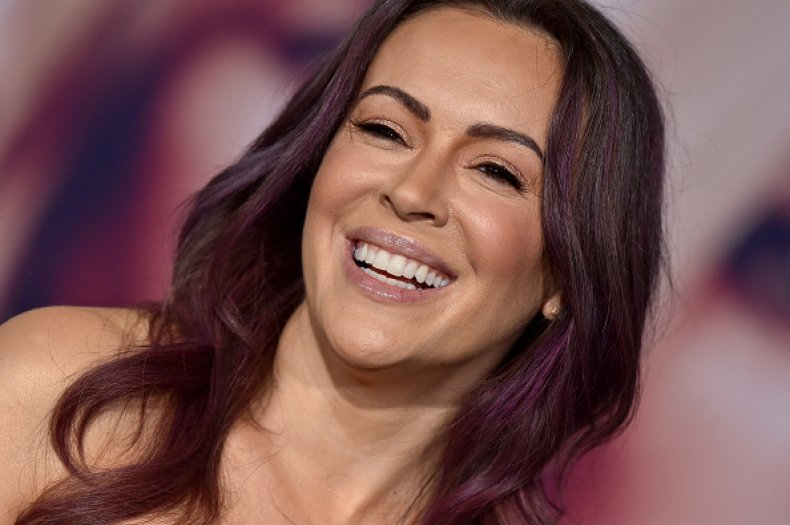 Milano voted for Biden in last year's election and contended that he's done a "really good job" in the White House so far.
However, she called on the president to start "leaning into Congress" in order to get more of the Democrats' agenda pushed through, saying that she doesn't think the Senate isn't going to pass the For the People Act without Biden's help.
She also called on Congress to do more in regards to gun violence prevention and suggested that the U.S. send more vaccines to other nations that are low on supply.
"I've been an activist since I was 15 years old," Milano recalled. "The first pictures of me in the White House are with Nancy Reagan. I've been at this a really long time."
"I'm very hands-on, boots on the ground, as far as the work that I do. And I would hope that anyone who's considering running for office would be doing so from a place of service, which is where my heart is, rather than a place of power or to change up the system," she said. "My intentions are to make the world a better place."
Update (6/8/2021, 8:23 p.m.): This story was updated with comments from Baker.