Alyssa Milano Gets Slammed for Saying She's Fighting for All Americans' Rights
Alyssa Milano was slammed after she asked netizens to be more understanding on Twitter Tuesday morning. Milano, who is vocally liberal on issues from immigration to abortion, said she's looking out for everyone regardless of where they fall on the political spectrum.
"I know some of you dislike me," she started.
"But understand...I'm fighting for you, too. That you might be free to be you. That you might not have to work so hard to put food on the table. That you can control your own destiny free from discrimination," she said. "That you can live...just live."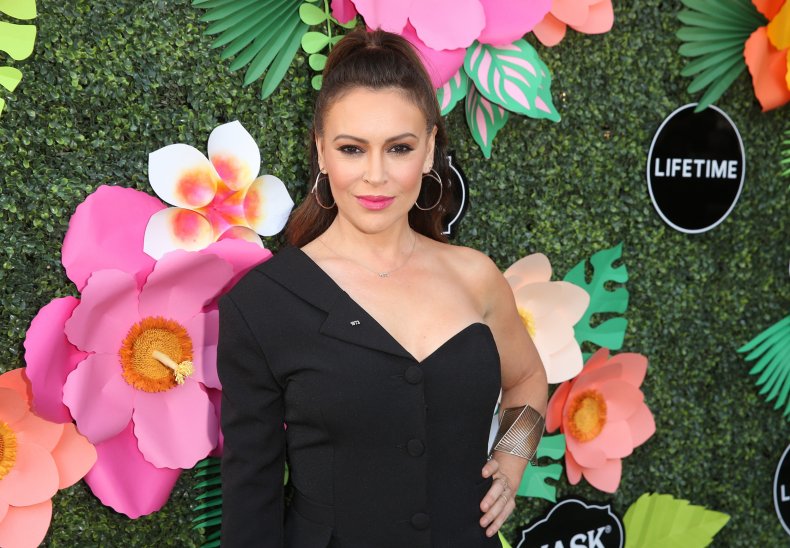 Milano was best-known for Charmed before she became a prominent activist. She often blasts the leadership of President Donald Trump on Twitter and has been vocal about the #MeToo movement and abortion restrictions.
Recently, she branched out of American politics, telling people to pay attention to the pro-democracy protests in Hong Kong, where people have been demonstrating against a highly controversial extradition bill.
Milano's attempt to reach out to all Americans was met with some harsh replies. Although some people applauded her for starting a conversation, others slammed the star for thinking she could fix everything.
Some users claimed America doesn't need fixing, and Milano's energy would be better spent advocating for the freedom of gender and identity equality in countries that propose jail time or death for violating strict standards. Others said Democratic decisions have stripped some of small businesses and hard-earned jobs, not given all a chance to follow their dreams.
Milano did not respond to any of the comments on her controversial post. Instead, late Tuesday morning, she posted an unrelated new tweet that claimed she would schedule a meeting with Republican Senator Ted Cruz. She'd like her conversation with the the lawmaker to revolve around gun control, she wrote.
The actor made headlines earlier this year for a controversial "sex strike" she proposed against anti-abortion laws. In an attempt to speak up for the rights of women, Milano tried to lead a charge of women to reject sex from men around the country in May. She wrote the idea in a CNN op-ed.
Milano's concept was that "until women have legal control over our own bodies we just cannot risk pregnancy," she explained in a tweet. The idea was met with severe backlash about how sex is also a female right, and sexuality shouldn't be reduced to a misogynistic stereotype that implies only men want to have it.