Alyssa Milano Opts Out of Andrew Yang Fundraiser Amid Allegations of Sexual Misconduct Against Campaign Staffer
Actress and activist Alyssa Milano will no longer participate in an upcoming fundraiser for presidential candidate Andrew Yang because of the campaign's handling of alleged sexual misconduct between two staffers.
"Part of fixing the issue of sexual harassment in our culture is living our values and holding ourselves and the people we admire accountable," Milano tweeted on Tuesday.
Although Milano said she hasn't endorsed any presidential candidate, she was scheduled to appear at the December 21 fundraiser for the entrepreneur alongside actor Teri Hatcher and Yang's wife, Evelyn. Andrew isn't a top contender in the race for the Democratic nomination, but he qualified for the upcoming debate, the sixth he'll participate in, and has gained vocal supporters.
Milano credited Andrew with being a "good man with progressive, smart, interesting ideas" and clarified in her Tuesday tweets that no sexual misconduct allegations had been made against him personally. However, she said the issue was "too important and too prevalent" to ignore, adding that the "buck stops at the top."
"I wish Andrew, his family and his campaign well, and encourage him to immediately and publicly remedy this issue," Milano tweeted.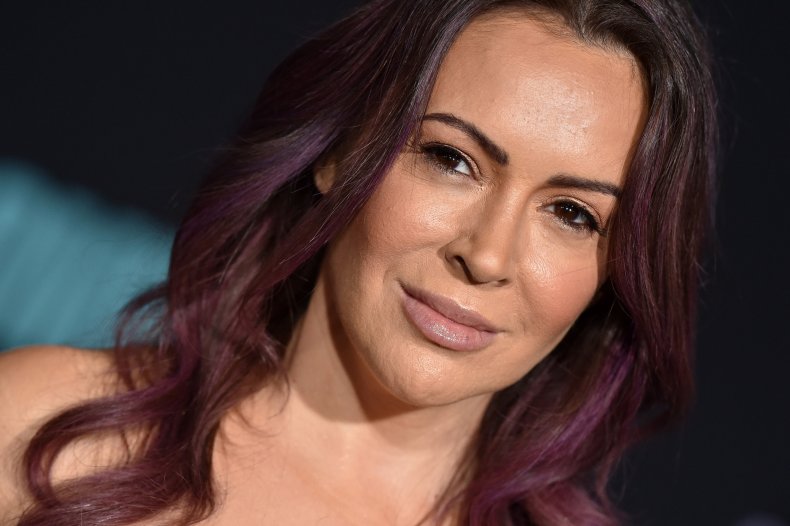 Andrew's campaign issued a statement on Tuesday evening to Fox News, saying that it takes the matter "seriously" and that creating a safe environment for everyone involved in the campaign is an "utmost priority."
"To those ends, we have initiated prompt action to evaluate these allegations and will take all necessary steps to ensure that we foster a work environment that is in accordance with our values," the campaign statement said.
Newsweek reached out to Andrew Yang for comment but did not receive a response in time for publication.
Milano was a member of the host committee for the fundraiser, which was an opportunity for people to get to know Evelyn. The Los Angeles event was billed as a chance to hear the potential first lady discuss her views on the Freedom Dividend in an "intimate setting."
One of Andrew's top three policies, the Freedom Dividend would give every American adult, defined as those over 18, $1,000 a month. This type of universal basic income would grow the economy by about $2.5 trillion by 2025, according to his campaign's website.
"Putting money into people's hands and keeping it there would be a perpetual boost and support to job growth and the economy," his campaign website said.
Tickets for the holiday brunch fundraiser started at $100 and went up to $5,600. The minimum level of support was sold out as of Wednesday morning, according to the event's website.