Alzheimer's Drug: Promising Treatment From Axovant Fails Clinical Trial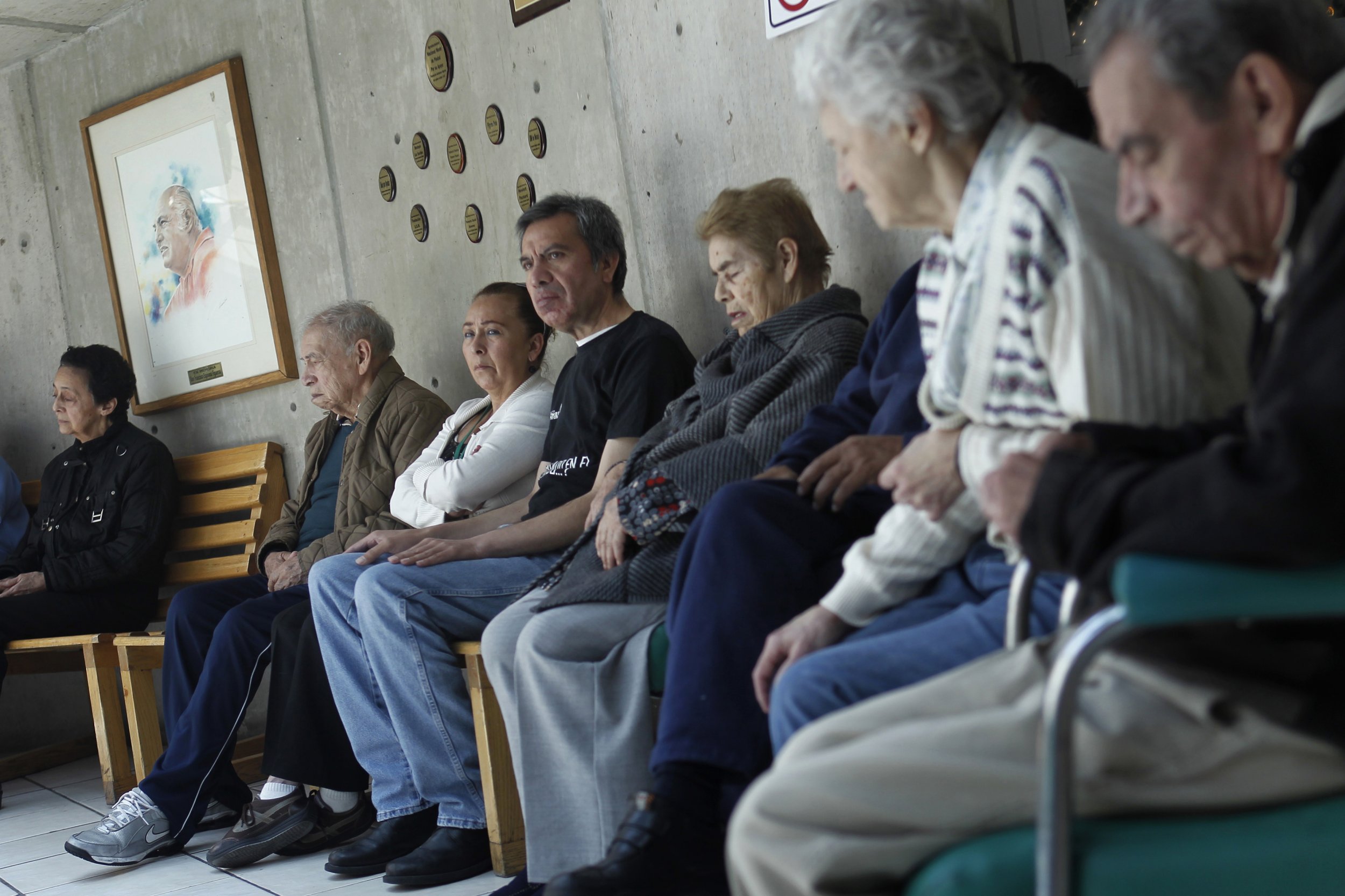 A promising drug developed to treat mild-to-moderate Alzheimer's disease has failed in a final phase trial. On Tuesday, the pharmaceutical company Axovant announced that intepirdine didn't meet the endpoints of a trial designed to demonstrate the drug's efficacy.
The company reported that at 24 weeks, patients enrolled in the Phase 3 trial—known as MINDSET—taking 35 milligrams of the drug did not demonstrate improvements in cognition and functioning compared with patients taking placebos. In fact, the trial showed little difference in symptom changes between both groups. The company says the drug had seemed promising for slowing progression of Alzheimer's disease; it was never positioned as a cure for the disease.
The trial measured the success of intepirdine through the Alzheimer's Disease Assessment Scale-Cognitive Subscale (ADAS-Cog) and the Alzheimer's Disease Cooperative Study-Activities of Daily Living scale (ADCS-ADL), two gold-standard tests used in clinical settings to assess the severity, symptoms and progression of the disease in patients and note any document changes.
"While we are deeply disappointed by these trial results, we also are saddened for the millions of patients and families impacted by Alzheimer's disease. However, we believe that the fight against Alzheimer's and other important areas of unmet need in neurology is too important to be derailed by this setback," Dr. David Hung, chief executive officer of Axovant said in a press statement. "We are grateful to the investigators, patients and caregivers who participated in this important trial and supported us in this journey."
Analysts say that following Tuesday's announcement, the company, which went public in 2015, lost 70 percent of its trading value. The failure is a blow to Vivek Ramaswamy, a former analyst who founded Axovant, along with five other biopharmaceutical companies, according to Forbes. Bloomberg reports that Axovant bought intepirdine from its original developer GlaxoSmithKline for $5 million.
In the statement, Hung said this setback would not prevent the company from pushing ahead with more studies on the same drug compound, including a Phase 2b trial of intepirdine—known as the HEADWAY trial— as treatment for dementia with Lewy bodies. After Alzheimer's disease, Lewy body dementia is the second most common form of dementia, affecting 1.3 million Americans, according to the Lewy Body Dementia Association.
Axovant says it is on track to report results of HEADWAY by the end of 2017. In September 2016, the drug received a fast-track designation by the U.S. Food and Drug Administration for the HEADWAY trial. This designation allows a pharmaceutical company to expedite testing and development of a drug that shows significant promise in early studies.
In addition to intepirdine, Axovant is also testing another drug known as nelotanserin for Lewy body dementia. That drug was initially developed to treat insomnia.
Experts in the Alzheimer's community such as Dr. Steven DeKosky, a fellow of the American Academy of Neurology, say each clinical trial failure is a disappointment, especially when one considers the amount of money spent to run three clinical trials which are required for a drug to be approved. A study published in 2014, estimates that it costs 2.6 billion to develop a new drug.
"We do learn things from every trial, and I am sure we will learn from this one. In addition, there are many medications at all stages of development including some in Phase 3 trials and we are hopeful that at least one of them will begin to show us a path forward for effective treatments."
According to a report published in Translational Research & Clinical Interventions, a journal from the Alzheimer's Association, 105 drugs are currently being tested. Of those, 25 are in Phase 1 clinical trials, 52 are currently in Phase 2 trials and 28 of the drugs have already moved on to Phase 3. Nearly three-quarters of the medications are considered disease-modifying therapies. The rest are being developed to manage common symptoms of the disease including those related to cognition and behavior. Of all trials, 65.5 percent are sponsored by the pharmaceutical industry, and the remaining through academic medical centers, the National Institutes of Health and collaborations through philanthropic organizations.
Heather Snyder, senior director of medical and scientific operations at the Alzheimer's Association tells Newsweek that the number of drugs in development for the disease is insignificant compared with other major conditions. The organization is excited for the National Institutes of Health's recently announced additional funding for Alzheimer's research, which she says "raised hopes for major advancements in our understanding of the causes of Alzheimer's and other dementias, and the discovery of new targets for therapies." However, she adds the federal allocation is still far too low to conduct truly breakthrough research.
Another barrier is that not enough patients enroll in clinical trials, which slows down drug development. "Alzheimer's is a complex disease," she says. "It presents us with many opportunities to pursue for treatment and prevention, and new targets and pathways need to be discovered."