Alzheimer's and Hormone Replacement Therapy for Menopause: What We Know About Potential Link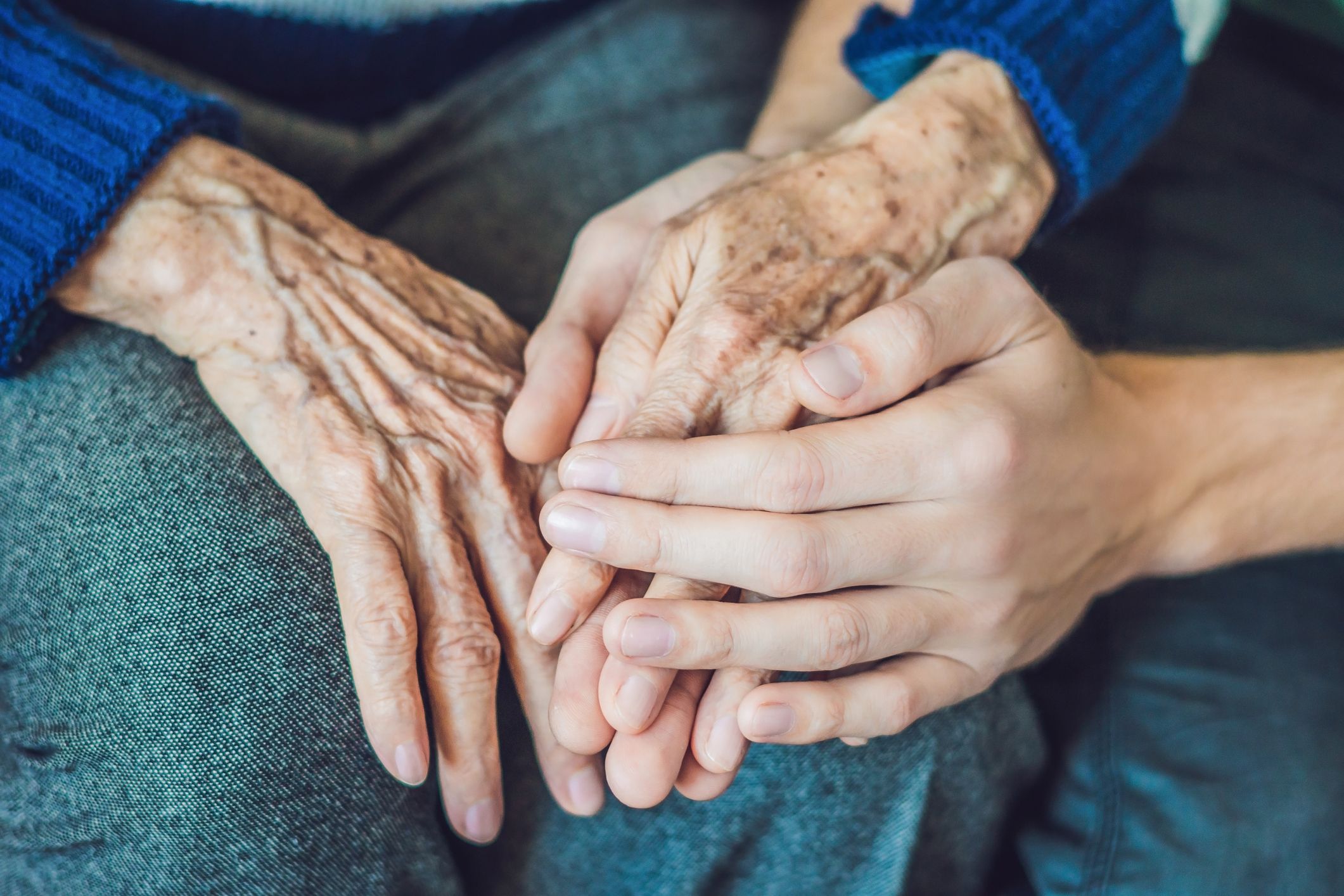 Hormone replacement therapy used to ease the symptoms of menopause was linked to a slight increased risk of Alzheimer's disease, according to a study that contrasted with past research that indicated the drugs could help to prevent the disease.
In 10,000 women between the ages of 70 and 80 who used hormone replacement therapy, between nine and18 more will get Alzheimer's disease when compared with the general population, the study found.
More women than men are diagnosed with Alzheimer's—the most common form of the neurodegenerative condition dementia—but scientists aren't sure why. Evidence indicates the disparity could be because women live longer, or because of the differences in hormone levels between the two sexes.
Scientists at the University of Helsinki investigated the potential role of hormone replacement therapy, whose drugs counteract the body's declining production of hormones such as estrogen and progesterone, and can alleviate such symptoms as night sweats, hot flashes and vaginal dryness. Medications can come in the form of pills, gels, patches and creams.
Newsweek subscription offers >
Past studies suggested that hormone replacement therapy could help to prevent Alzheimer's disease. One 1996 study published in The Lancet cited by the authors involved 1,124 elderly women, and indicated estrogen could boost brain neurons and slow the build-up of amyloid proteins linked to Alzheimer's. And the authors of a 2017 study published in the journal Neurology similarly found postmenopausal women who took estrogen-based hormone therapy for more than 10 years appeared to have a lower risk of Alzheimer's disease.
But clinical trials have not provided proof, the authors of the new study noted. In one 2003 study published in the journal JAMA, 4,894 women were given either an estrogen pill or a placebo. The authors found the drugs appeared to spike the risk of dementia, and provided no benefit to brain function.
The different conclusions could likely be explained by the variations in how each study was designed, as well as the populations included and the different programs the women followed, the authors explained.
In this latest study, the researchers evaluated data from national population and drug registers collected on Finnish women between 1999 to 2013. In Finland, 90 percent of hormone therapy is taken orally.
Newsweek subscription offers >
They compared 84,739 postemenopausal women in Finland who had been diagnosed with Alzheimer's disease during this period with the same number of postmenopausal women who did not have the disease, who acted as the control group. The hormone replacement therapies the women used were noted.
Of the women with Alzheimer's, 98.8 percent were diagnosed with the disease at the age of 60 or older, while 55.7 percent were diagnosed after the age of 80.
The researchers found oral estradiol, or oestrogen-progestogen hormone therapy, was linked to a 9 to 17 percent higher risk of developing Alzheimer's disease. However, the use of vaginal estradiol wasn't associated with the same risk.
The age at which a woman started hormone therapy didn't appear to make a difference, except for in women who started treatment before the age of 60 and used the drugs for a period of 10 years.
The authors of the study published in the journal The BMJ wrote in their conclusion: "Long term use of systemic hormone therapy might be accompanied with an overall increased risk of Alzheimer's disease, which is not related to the type of progestogen or the age at initiation of systemic hormone therapy."
They went on to emphasize that the risk was relatively small, but that women who used hormone therapy should be made aware of the potential danger the treatment posed.
Dr. Tomi Mikkola, study co-author and Associate Professor at the Department of Obstetrics and Gynecology at Helsinki University Hospital, told Newsweek: "Even though this absolute risk increase for Alzheimer's disease is small, it emphasizes the fact that hormone therapy should be used in recently menopausal women for symptom relief, and they benefit from the therapy.
"However, hormone therapy should not be initiated for Alzheimer's disease prevention and in elderly women that have used hormone for more than 10 years, should be aware that the treatment could increase their risk for Alzheimer's disease in later life."
In an editorial published in The BMJ, Dr. JoAnn Manson of Harvard Medical School and Brigham and Women's Hospital, and Dr. Pauline Maki of the University of Illinois at Chicago, who were not involved in the research, wrote that the evidence wasn't enough to stop doctors from prescribing the drugs for the short-term management of menopausal symptoms.
"For women in early menopause with bothersome vasomotor symptoms, no compelling evidence exists of cognitive concern from randomized trials and instead there is reassurance about cognitive safety," they wrote.
However, they added: "Concerns about longer-term use of estrogen plus progestin on cognitive outcomes remain."
Dr. James Pickett, head of research at the Alzheimer's Society, who did not work on the study, commented: "This large and well-controlled study adds to a conflicting pool of evidence around the effect of hormone therapy on risk of developing dementia.
"In this case, some women on hormone therapy had a slight increased risk of Alzheimer's, but this increase was so small it shouldn't cause alarm or deter women from the their prescribed treatment—particularly those taking it over a short period of time."
Dr. David Reynolds, chief scientific officer at Alzheimer's Research U.K. said: "Previous research into hormone therapy and Alzheimer's risk is mixed and inconclusive.
"Studies that look for patterns in medical records can be extremely useful for identifying factors linked with Alzheimer's risk, but they can't tell us the root cause of that link.
"While this large study suggests that women who received some forms of hormone therapy were slightly more likely to be diagnosed with Alzheimer's, it doesn't show that hormone therapy is responsible for this increased risk.
"Hormone therapy provides important benefits to many women, helping to combat the symptoms that menopause can bring. Women who require hormone therapy should not be put off by these results, and anyone concerned about the effects of this treatment should speak to their doctor."
The study is the latest to offer new insight into the potential causes of Alzheimer's disease. In January, a separate piece of research published in the journal Science Advances linked the condition to a bacteria that causes gum disease.
An enzyme called gingipains, which the Porphyromonas gingivalis bacteria gives off, is the "main cause of Alzheimer's disease," Dr. Steve Dominy, study author and associate professor at University of California, told Newsweek at the time.
This article has been updated with comment from Dr. Tomi Mikkola.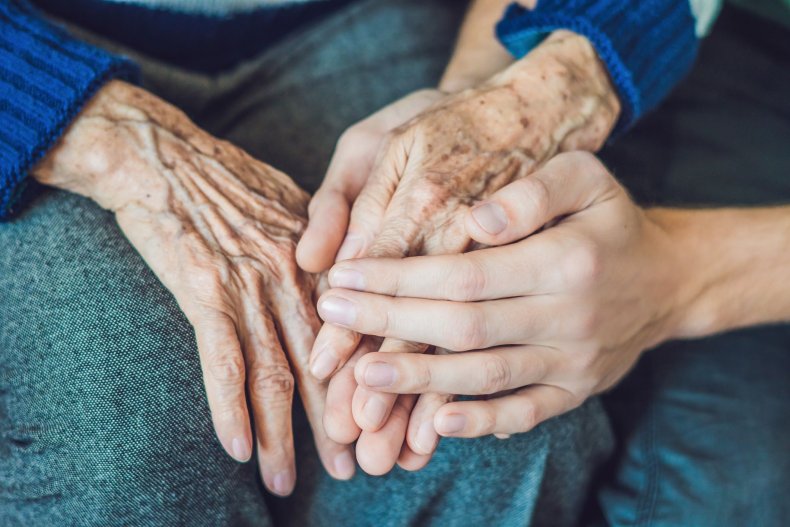 Alzheimer's and Hormone Replacement Therapy for Menopause: What We Know About Potential Link | Health