Alzheimer's: The Issue Republicans and Democrats Agree On | Opinion
Judging by the daily headlines and late-night television conversations, there's not much that Republicans and Democrats agree on. But as governors from two different sides of the political spectrum and the country, we know there are many issues that affect us all. One is Alzheimer's disease.
Alzheimer's disease doesn't care if you're a Republican or a Democrat, if you're from Massachusetts or Montana. The truth is that even if you are someone who does not develop Alzheimer's, almost everyone could someday find themselves caring for a loved one with the disease.
Alzheimer's is the most expensive disease in America, and the only leading cause of death in the U.S. that cannot be prevented, cured, or even slowed.
As a result, the costs of health care and long-term care for individuals with Alzheimer's or other dementias are so substantial that it could bankrupt Medicare. According to the Alzheimer's Association, in 2018 alone, Alzheimer's and other dementias will cost the nation $277 billion in direct costs, including $186 billion in Medicare and Medicaid payments. By 2050, that figure could rise as high as $1.1 trillion, including one in every three Medicare dollars.
Today, more than five million Americans are living with Alzheimer's, 130,000 and 20,000 of whom are in Massachusetts and Montana, respectively. Equally as devastating are the costs imposed on caregivers of those with the disease, who in Massachusetts and Montana absorb nearly $350 million in additional health care costs each year. These extra costs often require families to make significant lifestyle changes in order to afford care, including downsizing their homes, taking out loans, getting second jobs, taking time away from school, and putting off retirement.
And it's not just excessive out-of-pocket costs either. This year, caregivers will provide 18.4 billion hours of unpaid care, valued at over $232 billion. Alzheimer's takes a devastating toll on caregivers. Compared with caregivers of people without dementia, twice as many caregivers of those with dementia indicate substantial emotional and physical difficulties, too.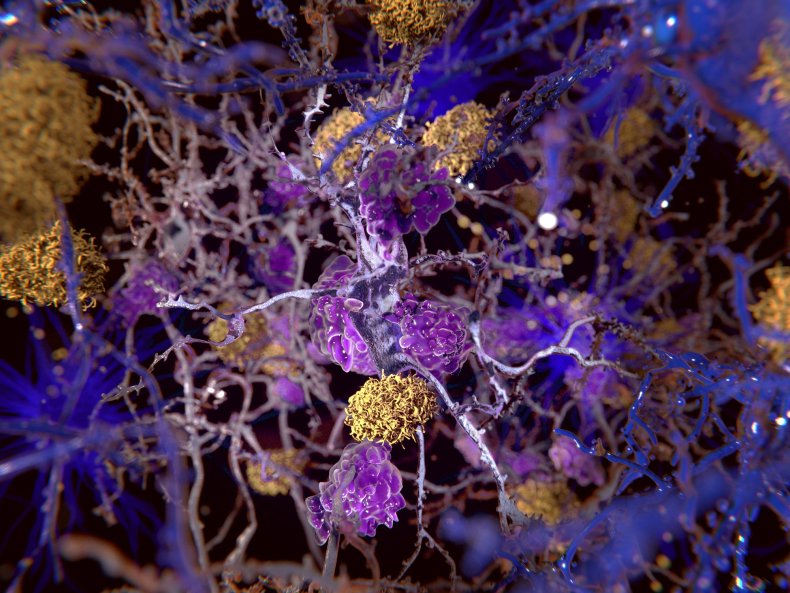 In order to change this trajectory, we must take bold, unified steps now toward a better nationwide Alzheimer's public health response.
That is why we are reaching across the aisle and joining together to heed the call of Americans from Massachusetts, Montana and across the country by calling on Congress to elevate Alzheimer's as an urgent bipartisan issue. We urge Congress to pass the BOLD Infrastructure for Alzheimer's Act (S. 2076/H.R. 4256), a piece of legislation supported by many members of our own congressional delegations.
If passed, the BOLD Infrastructure for Alzheimer's Act would establish Centers of Excellence around the country to expand and promote innovative and effective Alzheimer's interventions. It would also provide state, local, and tribal public health officials with the funding and resources necessary to implement those interventions, and to promote early detection and diagnosis, reduce risk, prevent avoidable hospitalizations, and mitigate health disparities.
Just as importantly, the BOLD Infrastructure for Alzheimer's Act would support the needs of caregivers and support care planning for people living with the disease. As a result, those living with Alzheimer's would be able to live in their homes longer, thus delaying costly institutionalized care.
State and federal policymakers, from governor's mansions to the White House, would also be better equipped to make informed decisions when developing plans and policies to combat the disease, thanks to increased collection, analysis and timely reporting of the data necessary to track progress and identify opportunities for intervention.
Alzheimer's impacts us all in some way—as a taxpayer, loved one, caregiver, or by developing the disease ourselves. Regardless of socioeconomic standing, geographic location or political beliefs, we should all be concerned about the public health threat posed by Alzheimer's.
With the appropriate and necessary resources, we have the opportunity to invest in our nation's Alzheimer's response and improve the lives of millions of Americans.
Steve Bullock is the Democratic governor of Montana. Charlie Baker is the Republican governor of Massachusetts.
The views expressed in this article are the authors' own.​​​​