Signs of Porn Addiction and When to Get Help According to Experts
An addiction to pornography has been the focus of many articles over the years, but the subject is far from simple. In fact, there is an ongoing discussion about whether the condition really exists at all.
This will probably be of little solace to people who genuinely feel as though it's affecting their lives. A number of experts have told Newsweek that although porn addiction might not be officially listed as a mental disorder by the World Health Organization (WHO), it's still a source of emotional distress for people who feel that they suffer from it.
In 2018, the World Health Organization released its new International Classification of Diseases, or ICD-11—a clinical diagnostic tool. One addition to ICD-11 was the inclusion of Compulsive Sexual Behaviour Disorder (CSBD), described as "a persistent pattern of failure to control intense, repetitive sexual impulses or urges resulting in repetitive sexual behaviour" to the detriment of the patient. Yet this didn't explicitly include viewing porn as a sub-category.
"At this point in time, there is no recognized diagnosis of 'pornography addiction,' and there is no evidence that pornography is inherently 'addictive'," Joshua Grubbs, associate professor in the Department of Psychology at Bowling Green State University who has primarily studied addiction, told Newsweek.
His point was echoed by other experts in the field, including David Ley, an author of multiple works on human sexuality and a psychology alumnus of the University of New Mexico, who told Newsweek that "the concept of addiction is not an adequate or clinically useful strategy to understand people who report struggles with regulating use of pornography."
Nicole Prause, a data scientist and founder of the Liberos sexual research organization, said that "while it is clear some people are upset about their pornography viewing and deserving of help, pornography viewing does not follow an 'addiction' model."
Mateusz Gola, an associate research professor at the University of California San Diego Institute for Neural Computations, takes a different view. He told Newsweek that pornography use may cause people to meet the criteria for CSBD and that for people with that disorder there are patterns in the brain that resemble other forms of addiction.
"Practically for [the] majority of people meeting CSBD criteria, either due to the problematic pornography use or other compulsive sexual behaviors, at the brain level we can see resemblance of functional and structural patterns known for alcohol addiction or gambling addiction."
Feelings of Shame Around Porn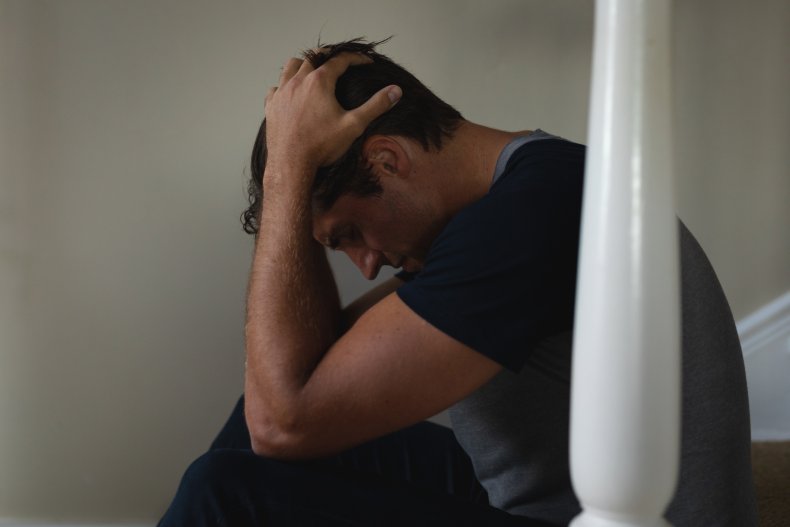 According to Prause, data suggests that people who believe they are addicted to pornography may actually experiencing a deeper problem; shame about sexual behavior. "The best data suggest people who believe they are addicted to pornography had a conservative (sometimes religious) upbringing and a higher sex drive," she said.
In other words, people are experiencing what Grubbs refers to as "moral incongruence" surrounding their viewing of pornographic material—a feeling that one's behavior is not aligned with their values. Like Prause, Grubbs suggested that religion may be a contributing factor to this feeling.
He told Newsweek: "Religious men in particular often feel extremely guilty and ashamed of any use of pornography, because their religion prohibits this. These feelings then can lead someone to think they must have an addiction, even when they do not."
Importantly, none of this is to say that some people do not have problems with pornography or that excessive porn viewing does not exist. It can be a real issue that leads to real discomfort and real consequences.
Signs That Porn Has Become a problem
Just because porn addiction isn't clearly defined, that doesn't mean it can't be a problem.
According to both Gola and Ley, some people will turn to it as a means to cope with feelings of depression and anxiety. Ley said: "Unfortunately, these men sometimes fail to use other coping strategies, and may over-rely on pornography.
"Sadly, telling them they're addicted to pornography appears to increase their distress and anxiety, and increase feelings of self-loathing, particularly when they adopt an abstinence-based goal."
People may also view it excessively. According to Grubbs, out-of-control pornography viewing would look like using it for "several hours per week" despite negative consequences.
"So, someone who is using pornography at work because they can't help themselves, leading to them losing a job; that would be a good example of out-of-control pornography use. Or, someone who is spending multiple hours per day at home viewing pornography, neglecting other self-care activities or relationships in order to view," he said.
Gola said that there are four main symptoms people may want to consider: When one does not control when they watch porn and for how long; when one experiences repetitive unsuccessful attempts to stop or limit watching it; when important life activities are neglected; and when one continues watching porn despite the above.
"If anyone who reads it recognizes all four symptoms it is time to find professional help. Even [the] first two steps are a serious red flag."
Getting Help for Porn Addiction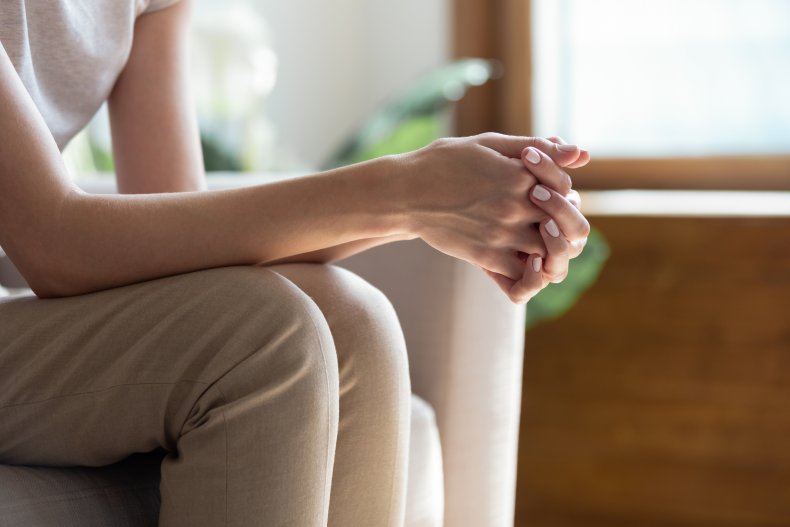 It has been established that porn viewing, whether a clinical addiction or not, can lead to distress. At this point, people should seek help.
"'Distress' is the only reason anyone needs to speak to someone," said Prause. "If you are concerned, we are concerned."
Both Prause and Ley said that there is an empirically supported treatment for pornography concerns called Acceptance and Commitment Therapy that does not require abstinence, while Cognitive Behavioral Therapy (CBT) may also be helpful. Both therapy treatments focus on addressing internal conflicts.
"If you feel addicted to pornography, regardless of whether it is moral incongruence or actual dysregulation (i.e. you are actually using too much too often), the best thing you can do is schedule an appointment with a local mental health professional to discuss your concerns," said Grubbs. "Whether it's a real problem of being out of control or a real problem of guilt and shame, psychotherapy is the best thing to pursue."
Ley takes the stance that abstinence from pornography may not be a helpful approach and could increase feelings of distress and that treatment has to address underlying issues "rather than be distracted by trying to suppress porn use."
Gola, meanwhile, advocates abstinence as a treatment, and told Newsweek: "If someone is already in the rabbit hole, [the] first step is to stop watching porn.
"Sometimes self-help groups and/or professional support is necessary. During this process it is important to not only focus on quitting porn, but moreover to develop neglected skills and build a life which is pleasurable, fascinating, and fun."