Amanda Bynes Just Graduated From Fashion School, and She Already Has a Brand Name Trademarked
Amanda Bynes graduated from the Fashion Institute of Design and Merchandising (FIDM) on Monday, and it seems she has design plans in her future. Bynes posted a photo of herself and a friend wearing graduation gowns on her Twitter accuont Monday. There was no caption with the photo, except to explain that she was officially graduating.
Bynes enrolled at FIDM in 2014, and has been open about her desire to immerse herself in the fashion industry. In a tell-all interview with Paper magazine, Bynes discussed her commitment to her sobriety as well as her new passions.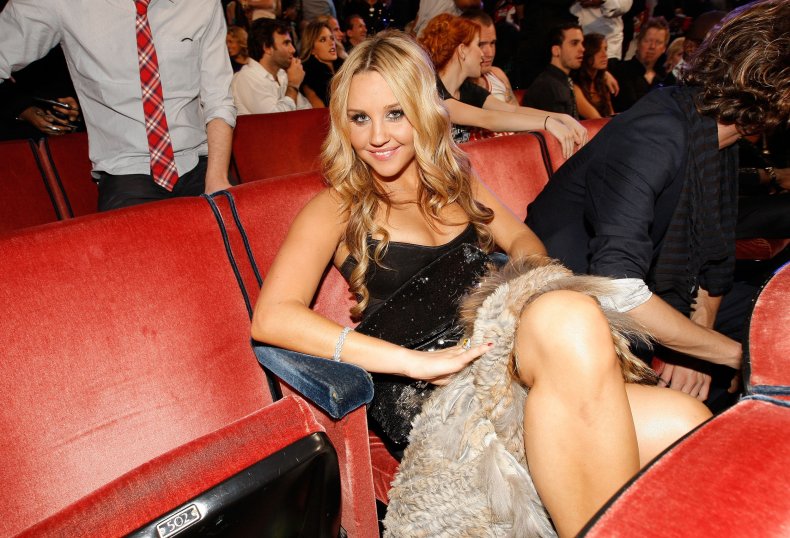 Before graduating, Bynes applied for a trademark of the brand name "Vintage by Amanda Bynes," according to legal documents obtained by The Blast in December. The trademark encompasses a variety of products, including soaps, cosmetics and makeup. Most of the trademark, however, covers jewelry.
Bynes hasn't commented about Vintage, and it could very well be a project in the early stages, or even one that's been abandoned for other concepts. Celebrity trademarks are common, even when there isn't an immediate need for the name. The Kardashian-Jenner sisters have been known to trademark concepts under their children's names for future use. For example, Kylie Jenner trademarked the term "Kylie Baby" in May, which reaches everything from strollers to kid's clothing. Despite having the trademark, no Kylie Baby news has been announced.
The child-actor-turned-fashion-student has been through her share of rough patches. In the Paper interview last November, Bynes traced her addiction issues back to smoking marijuana at 16. She then ventured into using harder drugs like ecstasy and Adderall. Bynes reportedly relapsed in March, according to People, and went to rehab for mental health and addiction issues.
Bynes was an exceptional student in her time at FIDM, according to the school's Assistant Dean of Admissions, Kathi Gilbert. "Instructors love her. Love her," Gilbert told Paper. Gilbert also said teachers "wished all of their students could be like her" because "she's smart, she participates in class—she's an amazing student."