Amanda Knox Calls Out Lady Gaga's 'Fame is Prison' Tweet
Amanda Knox has called out Lady Gaga regarding the hit singer's recent "Fame is prison" tweet. Knox, who spent four years in Italian prison on murder charges, responded to Gaga's tweet with "I hear you, but...prison is prison."
Knox was acquitted of murder in 2011. Her trial ended in 2015. She has since written for Vice, and The LA Times, among other outlets, and penned the New York Times bestseller Waiting to Be Heard.
Knox's tweet has been praised by many for shedding light on some of the ignorance is Gaga's tweet. Her stance was similar to one from Huffington Post contributor Jesse Benn. He wrote, "prison is prison. delete this." Another Twitter chimed in to say, "Until you have actually been to prison. I am not sure you would say that." Radio personality Chad Dukes similarly replied to Gaga's tweet, "You ever been to prison?"
Knox was not the only person to criticize the dismissive nature of Gaga's tweet. Subverse reporter Tim Pool wrote, "Fame is a prison-A really big, comfortable, fancy prison...In most cases Fame is easily converted to money." CNBC Anchor Carl Quintanilla simply remarked, "Yes but the food is better." Dailywire reporter Ryan Saavedra sarcastically stated, "Yes, being worth $300+ million is just like being locked up in 'prison.'"
Many praised Knox's wit and honesty, actor Evan Handler wrote, "No further need for Twitter today. Thank you, Amanda." Sports broadcaster Seth Everett simply called it the "Tweet of the day."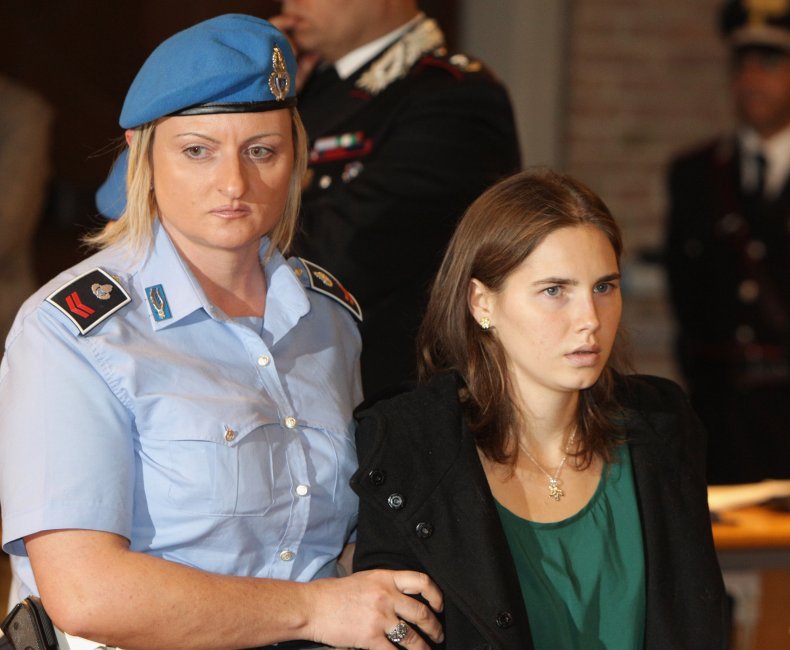 A few Gaga fans have accused Knox of missing the point, with one fan writing, "she means having to live in a fish bowl followed by media and gossiped about all the time." A few individuals used the tweet to attack Knox directly. One user wrote, "you should still be in prison."
Still, many of the "Little Monsters" in Gaga's fan base acknowledged Knox's point. One wrote, "I love Mother Monster...but that retweet though." Some responses tried to see both sides of the argument though, one reply to Knox read, "I suspect people like Lady Gaga lust for fame when they are young struggling. Once they hit it, they realize it's a metaphorical prison (albeit) a nice one."
Knox herself has known both fame and prison since she was indicted for the murder of her roommate, Meredith Kercher, while studying abroad in Perugia, Italy in 2007. Her trial and eventual acquittal drew global media attention. In 2016, Knox was the subject of the Netflix documentary Amanda Knox, in which she shared her perspective of the night Kercher was murdered and the wrongful conviction and imprisonment Knox and then-boyfriend Raffael Sollecito endured. Knox has since hosted the podcast The Truth About True Crime and the web series The Scarlet Letter Reports.