Amanda Knox Cleared After 'Glaring Errors' in Prosecution, Says Italian Supreme Court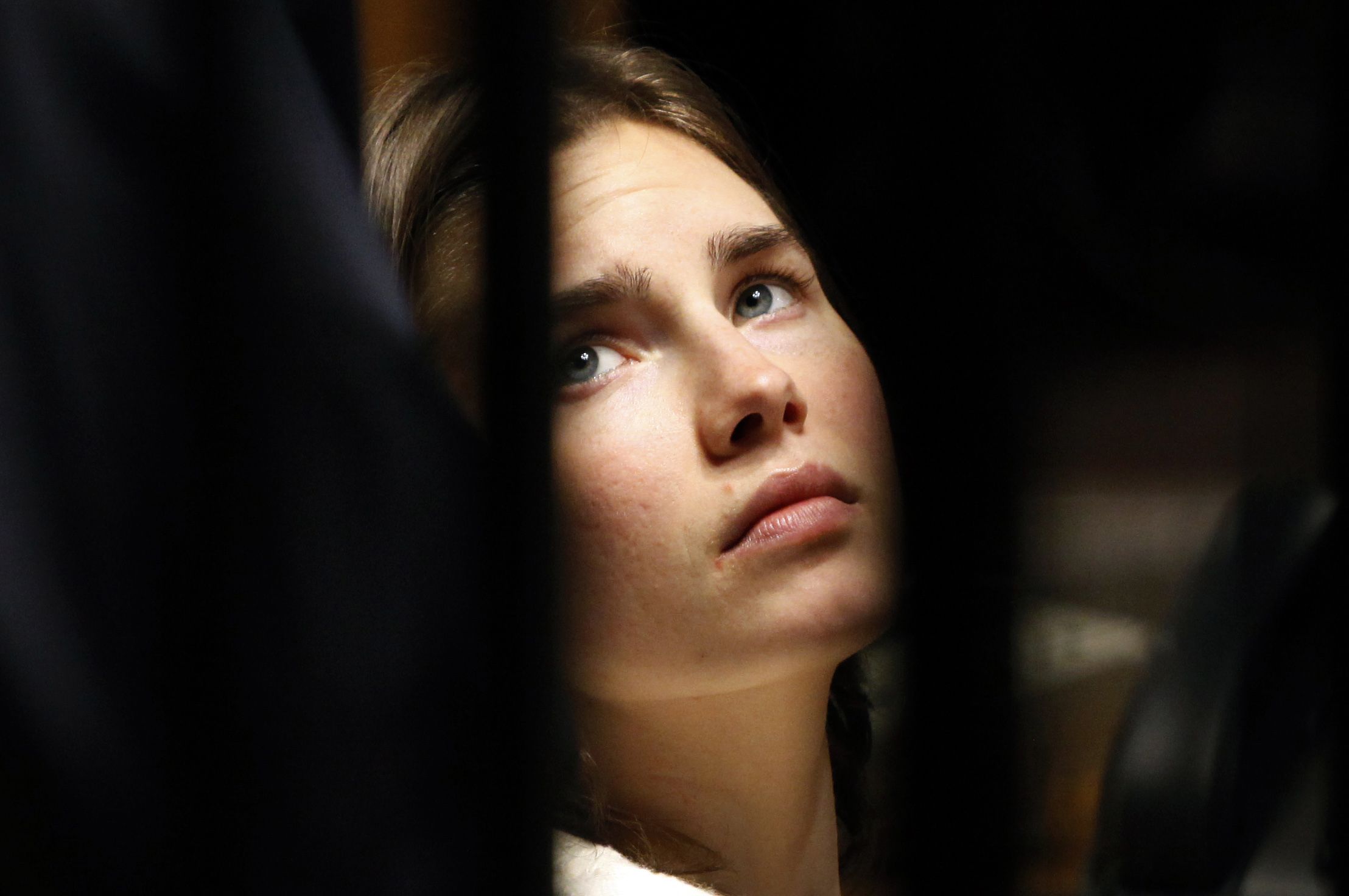 Amanda Knox was acquitted of the murder of British university student Meredith Kercher after "glaring errors" in the prosecution's case, according to Italy's highest appeals court.
The Supreme Court of Cassation, which definitively cleared U.S. national Knox, now 28, and her Italian ex-boyfriend Raffaele Sollecito, now 31, in March, said the prosecution ignored an "absolute lack of biological traces" of either Knox or Sollecito in connection with the crime, the BBC reported.
Kercher, a 21-year-old Leeds University student from Surrey, was found with her throat slashed on November 2, 2007 in the bedroom of the flat she shared with Knox in Perugia, Italy. She had also been sexually assaulted. Knox and Sollecito were arrested four days later and were jailed for 26 and 25 years respectively in December 2009.
After serving nearly four years in Italian prison, they were acquitted in October 2011 before having their convictions reinstated in January 2014. The case was finally thrown out in March 2015.
In its legal reasoning published on Monday, the Court of Cassation highlighted several flaws in the prosecution's investigation. These included the fact that investigators burned Knox's and Kercher's computers, which may have contained fresh evidence, and that the Florence appeals court which re-convicted the defendants in 2014 ignored expert advice that demonstrated possible contamination of evidence.
The Associated Press also reported that the court found that international media attention "resulted in the investigation undergoing a sudden acceleration."
In a statement posted on her blog on Monday, Knox said she was "deeply grateful that the Italian Supreme Court has filed its opinion and forcefully declared my innocence."
Ivory Coast-born Rudy Hermann Guede was convicted of Kercher's murder in October 2008 and is serving a 16-year sentence. At the time, it was ruled that Guede did not act alone, but the Court of Cassation said prosecutors had failed to prove that either Knox or Sollecito was an accomplice to Guede.