Amanda Knox is Engaged, After Boyfriend's Elaborate Sci-Fi Themed Proposal
Amanda Knox announced Saturday that she is engaged to her long-term boyfriend, and posted a video of his elaborate sci-fi themed proposal.
The criminal justice activist was cleared in 2015 of murdering British student Meredith Kercher in Perugia, Italy, where they were both studying.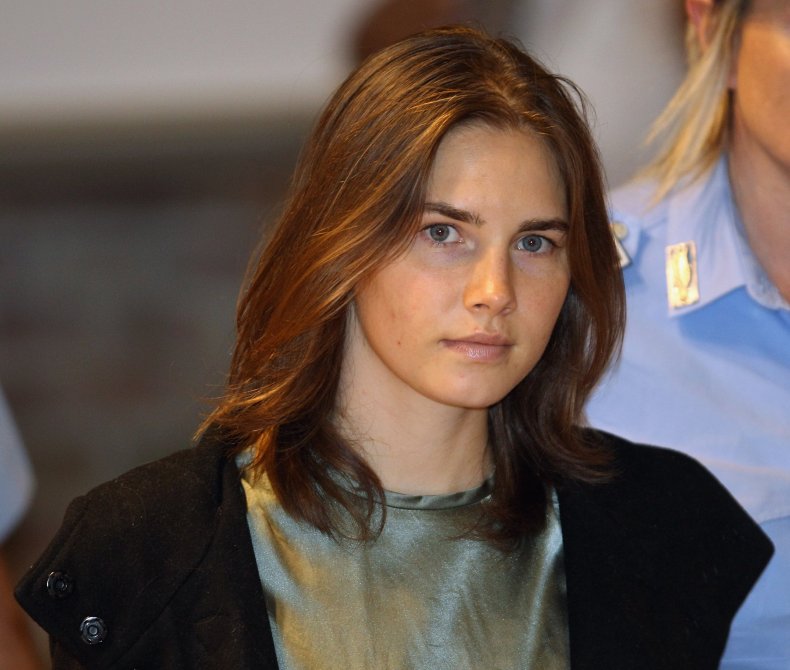 She posted the video of the proposal by Seattle-based poet Christopher Robinson on her Instagram account, and an edited version on YouTube.
In the video, Knox and Robinson are at home when there is a bang and they rush outside to find eerie lighting and a meteorite lodged in the ground.
In the meteorite is a tablet, containing the story of the couple's relationship.
"I don't have a ring, but I do have a big rock. Will you stay with me until the last star in the last galaxy burns out. And then even after that," said Robinson. "Amanda Marie Knox, will you marry me?"
"Yeah, Yes I will," said Knox, and the couple kiss as sci-fi music plays in the background.
The couple have been dating since 2015.
In 2009, Knox and her then boyfriend, Raffaelle Sollecito, were convicted of murdering Kercher, who was found with her throat slashed in 2007 in an apartment she shared with Knox and two others.
The pair spent four years in prison before the conviction was overturned in 2011. Courts threw out the acquittal in 2014, but it was definitively upheld by Italy's Supreme Court in 2015.
After Supreme Court ruling she returned to her family home in Seattle, Washington, and completed her degree. In a 2017 interview, she said she was devoting herself to securing justice for those wrongfully convicted of crimes.