Who Is Amanda Staveley? Multimillionaire Businesswoman Who Dated Prince Andrew Bids for Newcastle United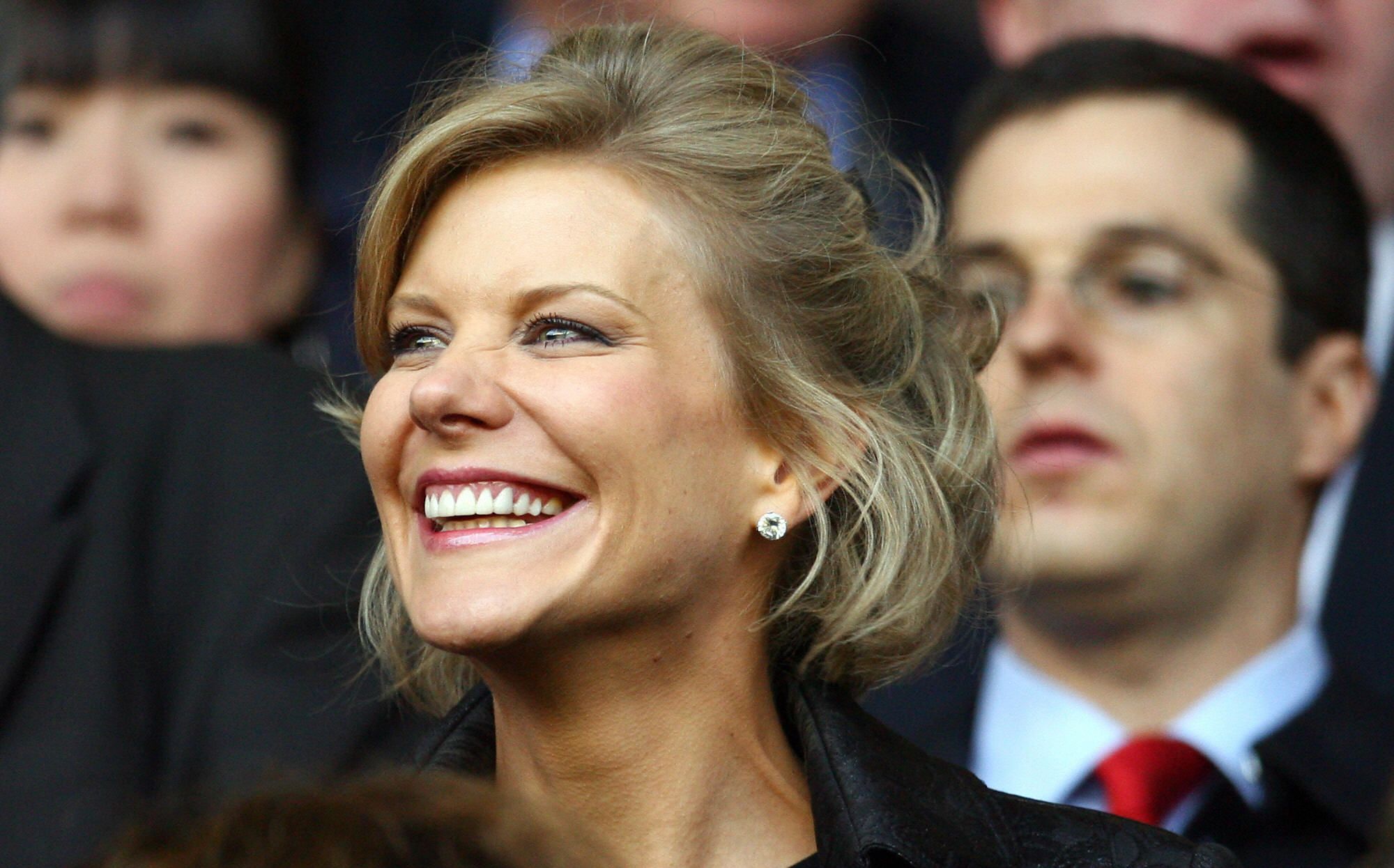 British businesswoman Amanda Staveley is behind a £300 million (about $398 million) bid to buy Premier League club Newcastle United, according to reports.
Staveley is involved with negotiations alongside her PCP Partners Capital group, a private investment firm, to buy the club that is based in the north-east of England and was promoted to the Premier League last season.
According to the Newcastle Chronicle, Staveley, 44, has signed a non-disclosure agreement with the club ahead of an official bid, but was recently seen in attendance at St. James's Park for a game against Liverpool.
After 10 years at the helm, current owner Mike Ashley said he wanted to sell the club and wanted the deal to be done by Christmas—but he is seeking a sale closer to £380 million. So, who is the multimillionaire businesswoman seeking to take his place on Tyneside?
Beginnings
Staveley was born and raised in Yorkshire, a county in the north of England. The daughter of landowner Robert Staveley, whose estate was bestowed to his ancestors by Cardinal Wolsey in 1516, Staveley studied modern languages at Cambridge University but dropped out after suffering from stress. Aged 22, she opened a restaurant with a £180,000 loan despite having no training.
Business
The restaurant, Stocks, quickly proved to be a success, and acted as a meeting point for members of Newmarket's equestrian elite. It was here that Staveley met the ruler of Dubai Sheikh Mohammed bin Rashid al Maktoum, which sparked a relationship that would make her one of the most influential people in the region from outside the Gulf. Staveley closed Stocks and, in 2000, expanded her business by buying the Q.ton conference center at Cambridge Science Park.
Prince Andrew
It was in 2001 that Staveley first met Prince Andrew when she gave him a tour of the Science Park. The following day, Prince Andrew invited Staveley out for dinner and secretly proposed to her in 2003, according to British newspaper The Daily Telegraph. But the engagement is said to have been broken off due to the amount of media attention that would come with being the second duchess of York.
Experience of Football
A 2008 profile of Staveley by the Telegraph, described Staveley as the "new Queen of British football," such was her influence on some of the game's biggest teams. Her working relationship with Sheikh Mansour of Abu Dhabi saw her broker his takeover of Manchester City almost a decade ago, while she also headed up Sheikh Mohammed's unsuccessful bid to buy Liverpool. Staveley had reportedly been offered a seat on the board if the deal had gone through.
Sale of Newcastle
Staveley is reportedly awaiting a response from Ashley on the offer, but the current owner is said to be disappointed that details of the sale have been made public. PCP Capital Partners has been in talks with Newcastle for around a month but a formal offer has only just been made. Staveley's firm would need to go through the Football Association's "fit and proper persons test" for potential new owners of English football clubs, which has already been scheduled, according to The Times.
Ashley's Reign
Founder of U.K. sports retailer Sports Direct, Ashley bought the club for £134.4 million in 2007 and has experienced a turbulent reign at the head of the club. He has seen the team relegated twice and been hit with supporter backlash with fans calling for him to leave. Newcastle manager Rafael Benitez, who led the team to promotion last season, is said to have been kept up-to-date with details of the negotiations by the club's managing director Lee Charnley.