Amazon One Planes Aim to Speed Up Deliveries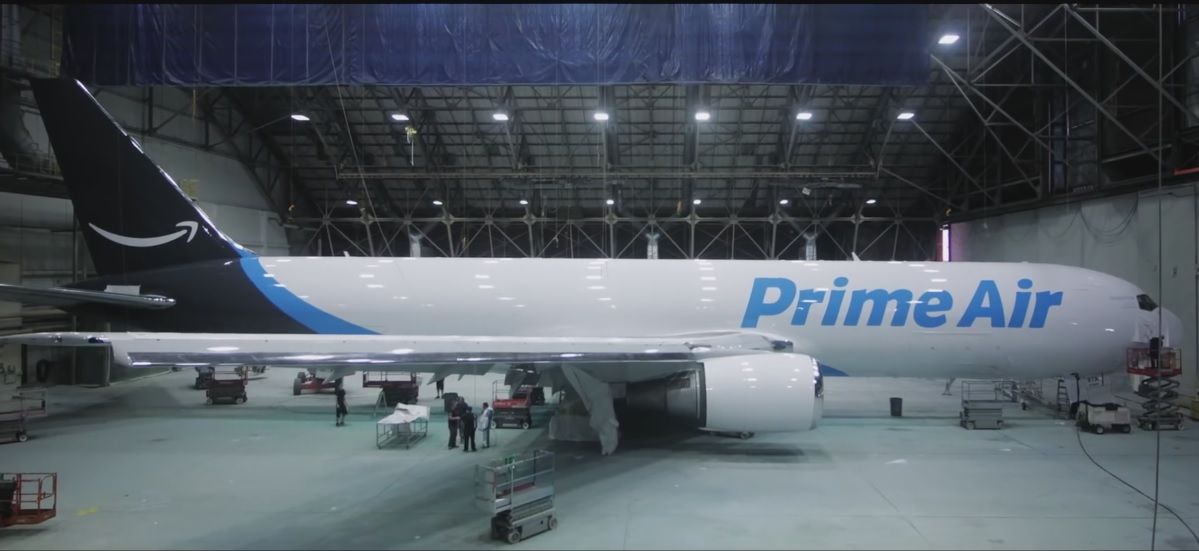 Online retail giant Amazon has unveiled a fleet of cargo planes as it aims to take control and speed up its Prime delivery service.
The Amazon One planes are Boeing 767-300 aircraft branded with the Prime Air logo and a prime number on its tail in an "ode" to its Prime members.
"Creating an air transportation network is expanding our capacity to ensure great delivery speeds for our Prime members for years to come," said Dave Clark, Amazon's senior vice president of worldwide operations.
"I cannot imagine a better way to celebrate the inaugural flight than in our hometown at Seafair alongside Amazon employees and Seattle residents."
An agreement with air cargo partners Atlas Air and ATSG will see 40 branded planes leased by Amazon "over the next couple of years."
The cargo planes are the latest in a series of initiatives from Amazon aimed at improving the efficiency of its delivery service.
Around 15,000 products are currently available to be delivered within an hour of purchase for Prime members; however, CEO Jeff Bezos has stated his ambition of reducing this to 30 minutes.
Tests of drone deliveries received approval in the U.K. last month, potentially allowing Amazon to deliver small packages up to 5 pounds in weight to customers.
The company also has plans to roll out its Amazon Flex delivery service in the U.K., offering people the opportunity to earn up to £15 an hour delivering packages.
Amazon One Planes Aim to Speed Up Deliveries | Tech & Science