How to Set Up Amazon Echo Alexa and Google Home Smart Speaker: You Got the Latest Gadget for Christmas—Now What?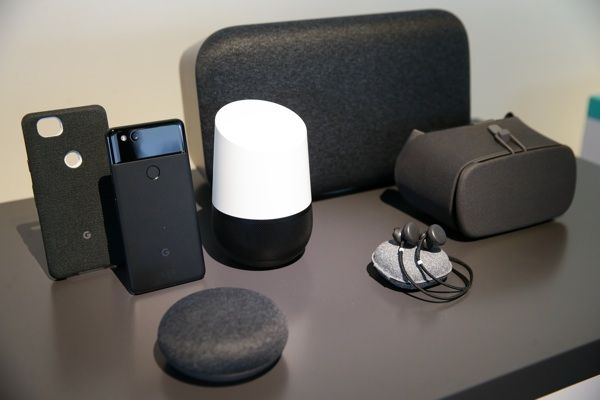 Amazon Echo and Google Home devices were the hot ticket item on Christmas lists this year, and plenty of Americans woke up to find the snazzy speakers waiting for them under the tree on Monday.
Of course, there is some work to be done before Echo's Alexa and Google will start reading Christmas cards and taking commands. Ensuring the smart devices are set up properly is essential to getting the absolute best use out of both objects. Setup is relatively simple though, and we've compiled a handy how-to guide to help users get started with their new tech toys.
Amazon Echo
1. Downloading the Alexa app on your smartphone is the first and most important step for new Echo users. Once the device is fully functioning, users will be able to control and navigate the smart device's settings, manage alarms, play music and more through the Alexa app. Users with Fire OS 3.0, Android 4.4 or iOS 8.0 or higher software can find Alexa in their app store.
2. Plug the power adapter into the Echo and then into a wall outlet.
3. Connect the Echo to a Wi-Fi network by selecting Settings on the Alexa app, followed by "Set up new device."
4. Press and hold the Action button—the large white or black button— on the Echo. The lighting ring surrounding the button will initially turn blue and then orange, indicating the device is in pairing mode and can be connected to the selected Wi-Fi.
5. Once the Wi-Fi network is chosen, a prompt on the Alexa app will confirm the connection has been established.
6. Users can start speaking to Alexa on the Echo by saying the device's wake word, which is set to the default term Alexa but can be changed in the app settings at a later time. After waking up Alexa, users can talk naturally to the device.
Google Home
1. Download the Google Home app on your smartphone.
2. Plug the power adapter into the Google Home device and then into a wall outlet.
3. "Get Started" will appear on the Home app and will guide new users to connect their Google account to the Google Home device. A second prompt will pop up in the app asking for permission to use location services.
4. Once the app scans the location for the nearby Home device, the Google speaker will make a sound to indicated that the app and device are connected, followed by another set of in-app instructions allowing users to set the Home's region, language, room it's stationed in and Wi-Fi network.
5. Select "Connect" to finish the setup.