Amazon Becomes Second U.S. Company to Hit $1 Trillion, Expected to Eclipse Apple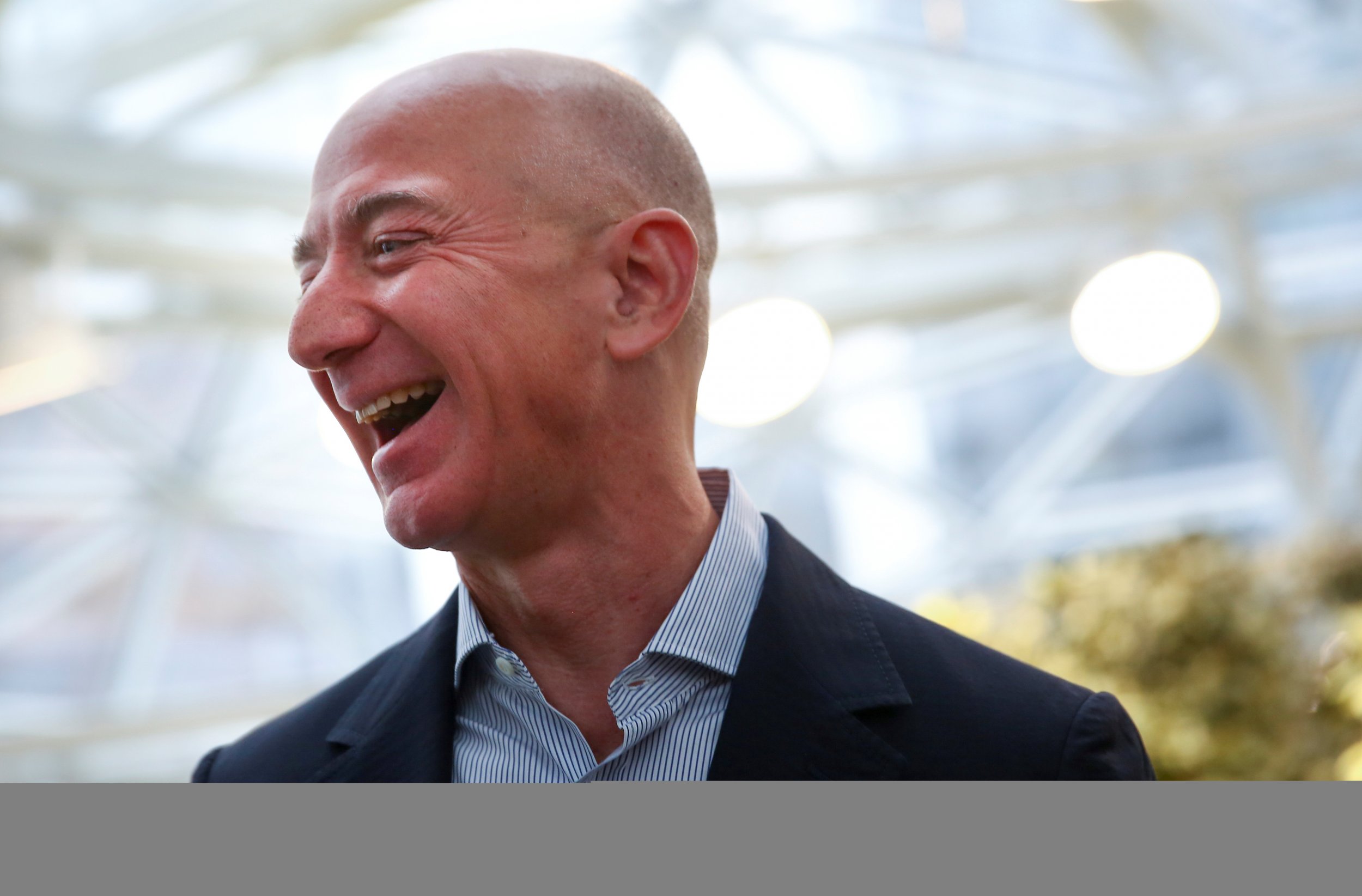 Amazon became the second U.S. company to hit $1 trillion in value on Tuesday, mere weeks after technology giant Apple passed the same financial milestone.
Shares of the retail and cloud-computing company spiked to $2,050.50 in morning trading, just sneaking past the number needed for a $1 trillion valuation, $2,050.27. By the close of business, Amazon stock had fallen again, leaving the company worth $995 billion, CNBC reported.
Analysts have said that Amazon's performance had been bolstered by its purchase of Whole Foods and a heavy push into technology infrastructure, including Amazon Web Service . Amazon stock added $72 billion in market value in the last week, according to CNBC.
The move, as noted by The New York Times on Tuesday, put the financial worth of company founder and chief executive Jeff Bezos at nearly as much as Bill Gates and Warren Buffett combined. Amazon has come a long way from selling paperback books. Increasingly, it is investing in drone technology, advertising and streaming productions to rival Netflix and Hulu.
"It says a lot about Amazon and its ever-increasing dominance of segments of the retailing world as well as the web services business," Peter Tuz, president of Chase Investment Counsel, told Reuters. He echoed the belief of other analysts, that Amazon's worth may soon eclipse Apple. "[It has] a tiny share of the worldwide retail sales market so there's a lot left to capture."
Apple took 38 years to reach the $1 trillion mark, while Amazon got there in 21, Reuters noted.
Mark Mahaney, tech analyst at RBC Capital Markets, told CNBC: "I think investors now want to see Amazon invest and see how many more segments they can disrupt and go into."
Apple, CNBC reported, is more profitable than Amazon, recording an operating margin of 24 percent in the second quarter compared with Amazon's 5.6. In terms of growth, Amazon is currently winning.
Apple became the first U.S. company to reach a market capitalization of more than $1 trillion in early August. In 2007, Chinese oil and gas company PetroChina briefly passed the same mark.
As previously reported this year, Apple's annual revenue is currently greater than the gross domestic product of some smaller countries—including Portugal and New Zealand.