Amazon Begins to Repay Illegally Withheld Tips, Drivers to Receive $422 Each on Average
Amazon has begun to pay around $60 million to Amazon Flex delivery drivers to meet the terms of a settlement with the Federal Trade Commission (FTC).
The FTC announced that checks were being sent to drivers on Tuesday. Amazon is reimbursing Flex drivers after allegedly stealing their tips. The company had promised Flex drivers, who delivered items sold by the company's Amazon Fresh and Prime Now services, that they would receive an $18-25 per hour wage as well as "100 percent" of any tips they received. The company also promised customers that all of the tip money would go to the drivers. Instead, Amazon allegedly took tips from drivers and used them to pay part of the hourly wage.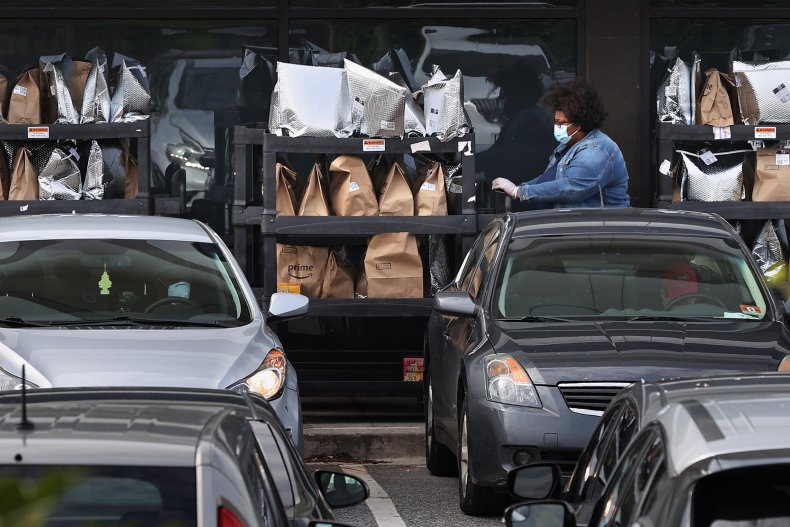 Amazon reached the settlement with the FTC in February, agreeing to pay a total of $61,710,583. The company allegedly began the tip-stealing scheme in late 2016 and continued the practice into 2019, ending only after the company learned that the FTC had launched an investigation. The total settlement amount represented the full amount that the FTC said Amazon stole from drivers over the roughly two-and-a-half-year period.
"Rather than passing along 100 percent of customers' tips to drivers, as it had promised to do, Amazon used the money itself," Daniel Kaufman, acting Director of the FTC's Bureau of Consumer Protection, said in a statement at the time. "Our action today returns to drivers the tens of millions of dollars in tips that Amazon misappropriated, and requires Amazon to get drivers' permission before changing its treatment of tips in the future."
At least 139,507 settlement checks and 1,621 PayPal payments will be sent by the FTC. Flex drivers that had any tips totaling over $5 withheld by Amazon will receive the full amount of their lost tips. The average amount that drivers will receive is $422. The largest amount, going to a single driver, is over $28,000.
Drivers did not need to file claims to receive the refunds, with the FTC automatically determining which drivers were owed money before sending payments. Those who receive the checks will need to cash or deposit them before January 7, 2022. Nearly 20,000 drivers will receive checks over $600, alongside an IRS 1099 form and a requirement that they report the payment as income on their next tax return.
The FTC said that the settlement also prohibits Amazon from "misrepresenting any driver's likely income or rate of pay, how much of their tips will be paid to them," whether "the amount paid by a customer is a tip" and making changes to how tips are paid without informing drivers and obtaining consent first.
"While we disagree that the historical way we reported pay to drivers was unclear, we added additional clarity in 2019 and are pleased to put this matter behind us," and Amazon spokesperson said in a statement obtained by Newsweek. "Amazon Flex delivery partners play an important role in serving customers every day, which is why they earn among the best in the industry at over $25 per hour on average across the country."
Update (11/3/21, 11:31 p.m.): This article has been updated to include a statement from an Amazon spokesperson.