Amazon Can't Sell $83 Million Worth of Fire Phones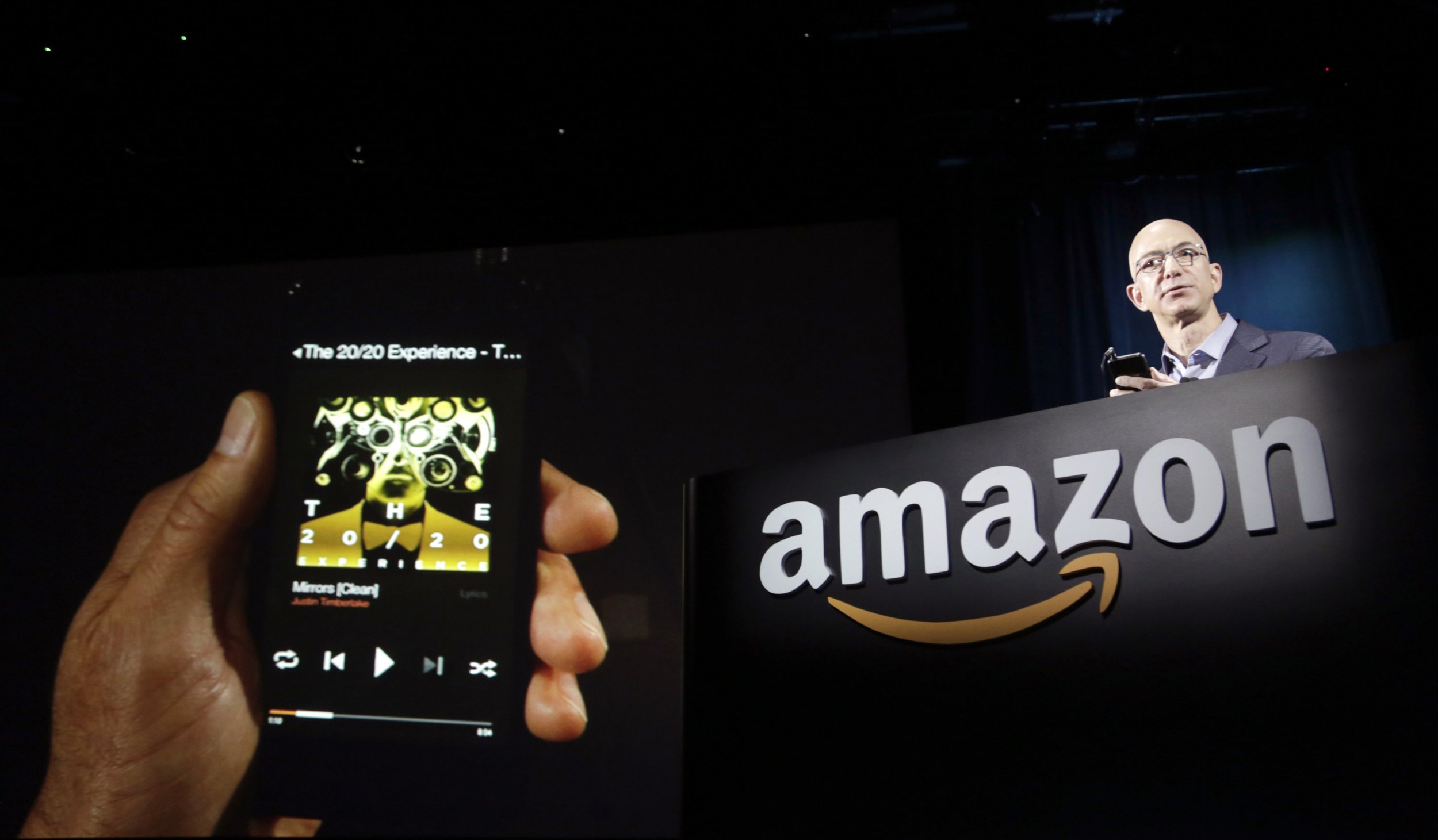 As Apple ascends the steep climb to smartphone success with ease—taking up the lion's share of the U.S. market—Amazon is struggling to even get a toehold. The e-commerce giant is sitting on $83 million worth of Fire Phones that it can't seem to sell.
Amazon's third quarter results were released on Thursday, revealing a loss of $437 million. The largest contributor to that loss was the Fire Phone, which the company took a $170 million hit for.
Released in July, the Fire Phone was Amazon's first foray into the smartphone business. It originally sold for $200, but lackluster sales forced the company to slash the price to 99 cents with a two-year contract just hours before Apple's iPhone 6 unveiling in September. There was even a late ad push in September, showcasing hipster Fire Phone–wielding kids, to try to boost sales. But apparently the deal wasn't enticing enough.
The Fire Phone has elements that smartphone users usually adore like a large display and a high-quality camera. It also comes equipped with unique features like a 3-D Dynamic Perspective display, which shifts images on the user's screen depending on the viewing angle. But the consensus on this capability seems to be that, while it is entertaining, it is a bit unnecessary.
Some attribute the phone's failings to the fact Amazon signed exclusively with AT&T in the U.S., while others point to the lack of Google services. Though the Fire Phone does run on Android, there is no easy way to access popular apps like Gmail, Google Maps and YouTube.
Amazon's app store is also falling short, containing a measly 240,000 applications (Apple has 1.2 million). Developers must create a unique version of their apps to run on the Fire Phone and with the phone's dismal sale numbers, many haven't bothered.
Though the abundance of unsellable Fire Phones does represent a bump in the road, it is part of Amazon CEO Jeff Bezos's greater plan: to heavily invest in products and services for long-term profit rather than focus on short-term gains.
Just this morning Amazon announced another gadget it has invested in, the Fire TV Stick. The device connects to the HDMI port on HDTVs, allowing users to stream media from sources like Netflix and Hulu Plus, as well as its own Prime Instant Video. With a retail price of $39 ($19 for Amazon Prime customers), the company may already be on the comeback.