Amazon Car Delivery: How to Get Packages Delivered to Your Trunk with New Key Service
You can now have Amazon packages delivered right to the trunk of your car with Amazon's latest key service expansion. Find out all the details on supported cities and cars, along with steps for setting up the service at your home or office.
It's been about six months since Amazon introduced their new Home Kit-integrated Key Delivery service, which allows members to have packages delivered right inside their homes. Now Amazon looks to take the service a step further. On Tuesday, the company announced plans to extend the Key Service to include the trunk of your car.
That's right, if you're willing to trust them with the keys to your vehicle, Amazon will now deliver your packages right to the trunk of your car.
How Amazon Car Delivery Works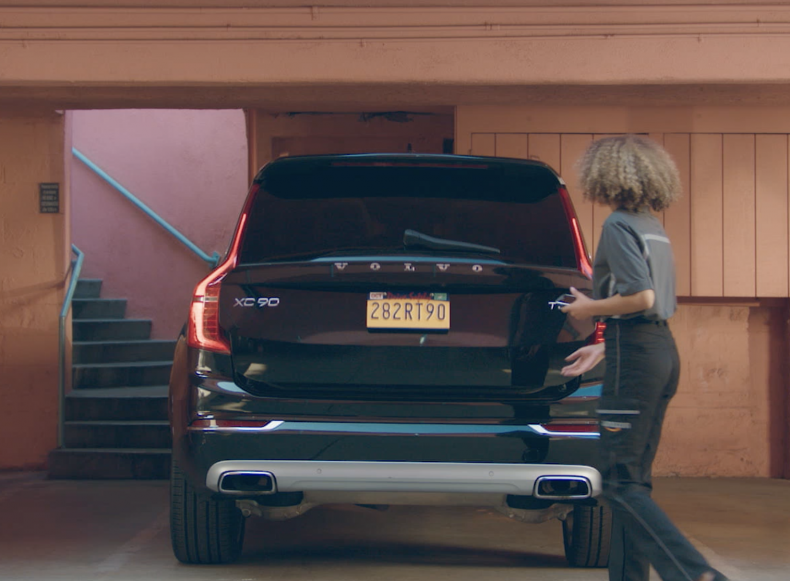 While setting up Amazon Key Delivery in your home required the use of smart locks and a cloud-connected camera to verify the authenticity of a delivery, Amazon Key's car delivery service works a bit differently. According to Amazon, the service utilizes the connected technologies already embedded in many modern vehicles.
When you set up the service, Amazon will have your license plate number and a picture of your vehicle on file. It will then use GPS information from your connected car service to locate it. The car will need to be near or around the delivery address you've set up. Once the vehicle is found, an Amazon delivery person will scan the package and a signal will be sent to the car's connected services, requesting the vehicle's trunk be unlocked.
Amazon will send users notifications via text message or other communication methods to let them know a package is on the way. If the user will be away from home (or wherever the trunk delivery is set up), it's possible to block access to the vehicle. The package will instead be delivered in the normal or back-up delivery location.
Which Cars and Cities Can Use Amazon Trunk Delivery Service?

Since Amazon's new Car Delivery service requires vehicles with connected services software, there are a limited number of models supported. The new service is being launched in collaboration with newer Chevrolet, Buick, GMC, Cadillac and Volvo vehicles. You can check if your vehicle is supported, here.
Amazon Car Delivery is currently available in 37 major cities. Amazon has a tool for checking if you are eligible for trunk delivery in your area, but we've also listed the participating cities below.
Cities Eligible for Amazon Key Car & Home Delivery
Atlanta, GA
Austin, TX
Baltimore, MD
Boston, MA
Chicago, IL
Cincinnati, OH
Cleveland, OH
Dallas, TX
Denver, CO
Detroit, MI
Houston, TX
Indianapolis, IN
Jacksonville, FL
Kansas City, KS
Los Angeles and Orange County, CA
Louisville, KY
Miami, FL
Milwaukee, WI
Minneapolis and St. Paul, MN
Nashville, TN
Newark, NJ
Orlando, FL
Philadelphia, PA
Phoenix, AZ
Pittsburgh, PA
Portland, OR
Richmond, VA
Sacramento, CA
Salt Lake City, UT
San Antonio, TX
San Diego, CA
San Francisco Bay Area, CA
Sarasota, FL
Seattle and Eastside, WA
St. Louis, MO
Tampa, FL
Washington, DC Metro Area
How Do I Set Up Amazon Key In-Car Delivery? How Do I Get Packages Delivered To My Trunk?

To start getting Amazon packages delivered to the trunk of your car, follow these simple instructions.
You must be an Amazon Prime member. If not, you can join, here.
Check your vehicle and city eligibility using Amazon's tool.
Make sure you have your license plate information handy.
If you are eligible, go to the Google Play or Apple App store and download the Official Amazon Key App. This is the same app you used for the in home delivery service connected to Home Kit.
Once you have the app, you'll need to log in with your Amazon account. You'll be asked to read and sign the Conditions and Terms Agreement.
You'll be taken to a "Let's Get Started" page, where you will select "Set Up Vehicle."
You'll then be guided through steps to set up the service.
Once you've followed the steps, you can begin ordering packages as usual. When it comes time to check out though, be sure that under delivery options you select "In-Car."
The In-Car delivery service is much easier to set up than the in-home delivery service, and less invasive. It'll be interesting to see how much demand there will be for such a service.
What do you think of Amazon' new In-Car Delivery service? Would you allow Amazon to deliver packages to your trunk? Share your thoughts in the comments below.