Amazon Closing Bookstores, Other Physical Locations to Focus on Groceries
Amazon will close dozens of brick-and-mortar stores in order to pave way for supermarkets and clothing retailers, the company announced on Wednesday.
All 68 Amazon 4-Star, Amazon Books and Amazon Pop-Up shops are set to close with the company's announcement. The closures come years after the massive retail website announced a greater push into the physical retail market.
"We've decided to close our Amazon 4-star, Books, and Pop Up stores, and focus more on our Amazon Fresh, Whole Foods Market, Amazon Go, and Amazon Style stores and our Just Walk Out technology," Amazon said in a statement to Newsweek.
"We remain committed to building great, long-term physical retail experiences and technologies, and we're working closely with our affected employees to help them find new roles within Amazon."
They will not entire abandon brick-and-mortar stores, however, as Amazon Style is expected to launch later this year. The first one is expected to open in Los Angeles.
Whole Foods Market, Amazon Fresh and Amazon Go will continue to operate and expand throughout the country. In 2017, Amazon acquired the upscale supermarket chain Whole Foods for more than $13 billion. Amazon Fresh is the company's grocery delivery service, while Amazon Go is its experimental retail store where customers can pick up what they need and leave the store as motion sensors check them out.
Amazon will not be laying off the employees at the affected stores, Reuters reported. Rather, they will be reintegrated into a new position. Those who decide to leave Amazon will be eligible for severance pay.
The first Amazon Books opened its doors in Seattle, Washington, in 2015. Just 15 minutes away is the city of Bellevue, where Jeff Bezos launched Amazon as an online bookstore. As the website grew in popularity, it began expanding its inventory, eventually transitioning to become a wholesale e-commerce website with pop-up kiosks and pick-up lockers showing up around the U.S.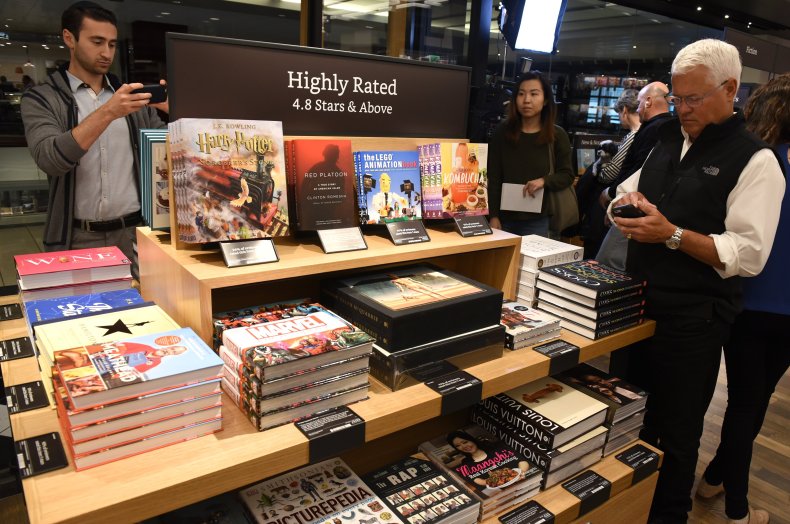 However, their attempts to conquer the online and physical shopping experience did not bring the results they wanted. According to CNBC, all of Amazon's physical stores recorded lower sales in 2021 than in 2018. Even their more successful ventures amounted to Amazon gaining only 2.4 percent of the grocery market between their website and Whole Foods.
"Amazon's all about the cloud, e-commerce and entertainment," Longbow Asset Management CEO and Amazon investor Jake Dollarhide told CNBC. "It's almost like the grocery business is an expensive hobby."
Still, it should come as no surprise that Amazon is prioritizing the grocery market more than casual retail or bookstores. Retail analytics firm Placer.ai published a report in October that said traffic across eight Amazon Fresh stores was high and steady from March to September.
"The relative steadiness in visits shows that a core group of customers have added a trip to Amazon Fresh to their regular grocery routine, indicating that Amazon Fresh has successfully integrated into the grocery mix for the neighborhoods it entered," the report said.
Newsweek reached out to Amazon for comment but has yet to receive a response.
Update 3/2/22, 4:19 p.m. ET: This story has been updated with an Amazon statement.