Amazon Cuts Off Deliveries to Florida Neighborhood After Driver Mauled by Dogs
A delivery driver was allegedly attacked by two dogs while dropping off an Amazon package on Tuesday evening in Jacksonville, Florida. As a result, Amazon has reportedly suspended deliveries to the local area.
Zelda Fleming was doing her final drop-offs for the day on Lourdes Drive South, when a woman opened the door at one property and two rottweilers ran out.
"She opened the door and the two rottweilers just came out at me," said Fleming to First Coast News.
"Why would you open the door, you could have just waited until I lay the package down and gotten in my vehicle," she continued.
The dogs proceeded to attack Fleming, who had to visit the emergency room after the ordeal. "The flesh was out," said the 56-year-old driver of one injury, which saw skin of around two inches wide ripped from her arm. Fleming also suffered bites and bruises on her legs.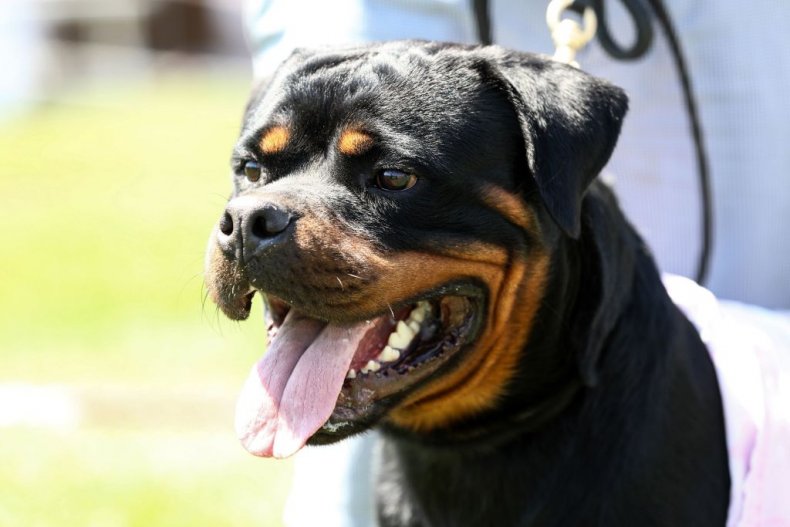 "I was hollering for them to get the dogs off me, and he just wouldn't move," Fleming said of a man also at the property as she fought off the rottweilers. Eventually the woman came to her aid, so Fleming was able to escape to her car.
Rottweilers are often used as guard dogs, can weigh up to 135 pounds and grow to 27 inches tall.
There were no 'beware of the dog' signs or warning signs on the property, claimed Fleming.
For in-home and in-garage deliveries, to keep drivers and pets safe and secure, Amazon requires people at their residences to "safely block off your pet from the delivery area in your home on the day of delivery. Keeping your pet blocked off from the in-home delivery area will help prevent your pet from escaping or approaching the driver during delivery." During standard doorstep deliveries, Amazon advises couriers to be aware of dog signs and warnings on properties before they approach the building.
Amazon has been notified of the aforementioned incident in Jacksonville. Fleming said the company had suspended deliveries to the neighborhood where the incident happened. Fleming is seeking legal action against the residents of the house. Jacksonville's Animal Care and Protective Services will be notified of the incident.
Newsweek has contacted Amazon for further comment.