Video of Amazon Driver Praying for Baby With Medical Needs While Delivering Package Goes Viral
An Amazon delivery driver was captured on camera praying for a baby boy with a heart condition while dropping off a package in a video that's since gone viral.
Raquel Pearson shared the clip, captured on their Ring security camera, on a local COVID-19 Facebook group earlier this month.
"I just wanted to share a sweet moment we caught on video," she wrote in the post alongside the clip, which has been liked more than 2,000 times.
"We have a sign on our door thanking delivery personnel for bringing us our supplies because we have an infant with medical needs. Our Amazon driver dropped off our package, read our note, and prayed for our boy before heading out."
The note, which Pearson shared on Facebook, said: "Thank you for delivering our food and packages to us. We have an infant with medical needs and online deliveries are essential to his health.
"You are keeping our son alive and well. We are grateful to all who are on the front lines delivering to our family."
Pearson told Newsweek that her 8-month-old son Lucas was born with an "aberrant right subclavian artery."
"It is rare for this condition to have adverse symptoms, but our son has had a very tough time eating since birth," she said. "Since he aspirates while drinking, we have to thicken his bottles and we get very regular deliveries of thickeners to our home. His aspiration can cause him to choke, cough, and have abnormal breathing so it makes us worry about him catching COVID since it's a respiratory virus."
Her family, who live in Nampa, Idaho, rely on online deliveries to get supplies for Lucas. She had been waiting on a package that contained these supplies when she spotted something unusual on her security camera.
"We were anxiously expecting a delivery of thickener so we pulled up our Ring camera to check in on a delivery," she said.
That's when she saw the delivery driver take a moment to pray for her son. "Lucas' condition has been very difficult for us so we were very thankful and taken aback by her kindness, especially during this pandemic," she said.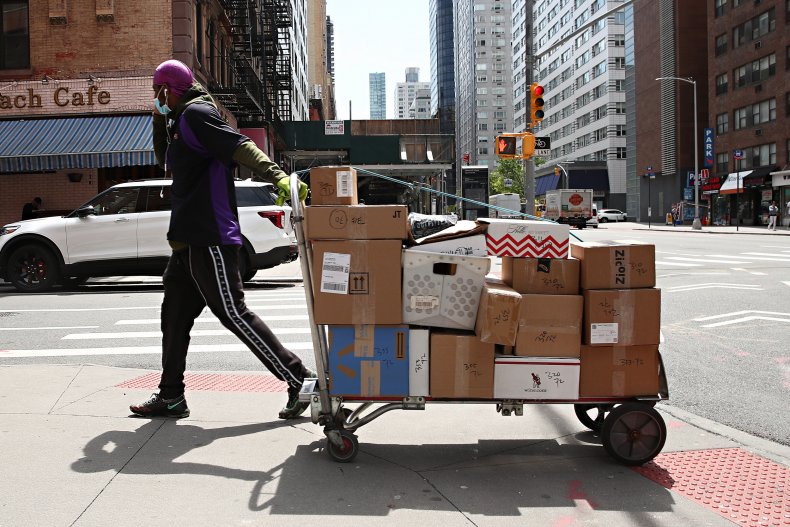 After Pearson posted the clip on Facebook, local residents recognized the delivery driver and one said she had "a heart of gold."
The driver, Monica Salinas, who also lives in Nampa, said she was touched by the reaction to the video. Salinas told KTVB that she had spotted the note on the front door of the Pearson family's home when the pandemic began.
"I just stopped to do what my heart told me to do, to say a prayer for the baby and for the parents, because that's got to be very painful for all of them to see their baby hurt and struggle," she said.
Salinas have been contacted for comment.
This infographic, provided by Statista, shows the spread of COVID-19 around the U.S. as of May 26.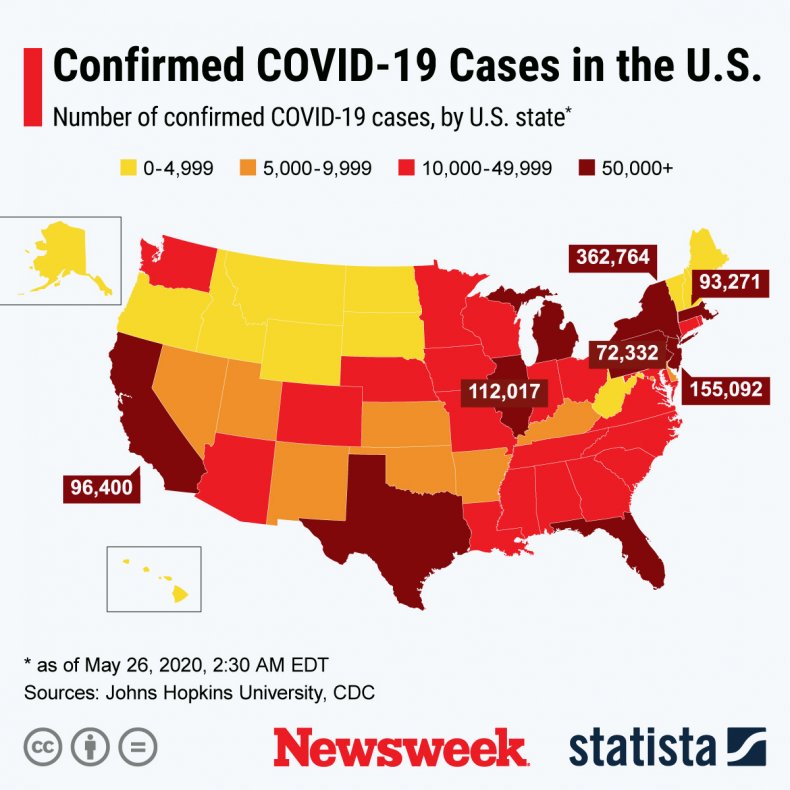 This article has been updated with comments from Raquel Pearson.