As Amazon Devours WholeFoods, Are Big Tech Giants Getting Too Big?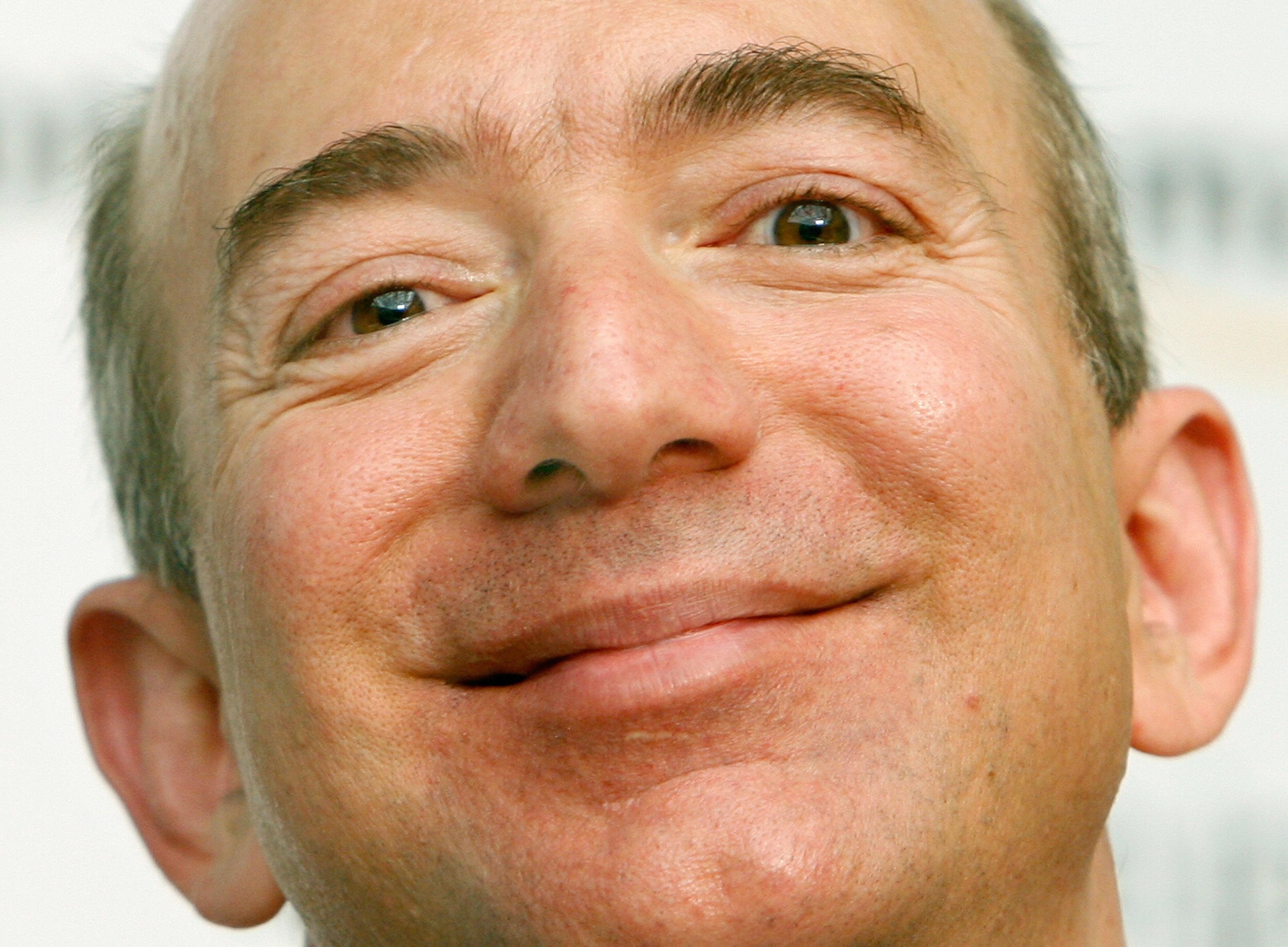 This article first appeared on the American Enterprise Institute site.
The business and consumer implications of the $1​4​ billion Amazon-Whole Foods deal are myriad, both short term (​" the boring U.S. grocery business is about to become much more interesting​")​ and long term ("the decision by Amazon and Walmart to compete for my grocery business​ … ​are tiny battles in a war to dominate a changing global economy​"​).​
But there is also a political implication that goes beyond politics. As soon as I heard of the acquisition, I thought of some of Candidate Trump's comments about Amazon, such as these to Fox News:
This [Washington Post] is owned as a toy by Jeff Bezos, who controls Amazon. ​Amazon is getting away with murder taxwise. He's using the Washington Post for power so that the politicians in Washington don't tax Amazon like they should be taxed​.​ He's using the Washington Post … for political purposes to save Amazon in terms of taxes and in terms of anti-trus​t.​

He thinks I'll go after him for antitrust. Because he's got a huge antitrust problem because he's controlling so much, Amazon is controlling so much of what they are doing​.
​Now as it turns out, there is some evidence that "greater political pressure does cause the FTC to challenge more mergers." Yet I have talked to people who think Trump's previous comments mean the FTC would be less likely to take action. (And by the way, neither the FTC — which is the key one here — nor the Justice Department's antitrust division has a permanent boss right now, according to Bloomberg.)
Let's see if the POTUS unleashes a tweetstorm against Amazon.
But there could be a bipartisan critique. This from Barry Lynn of left-leaning New America:
Amazon announced today that it wants to buy grocery chain Whole Foods for $13.7 billion in cash. If approved by regulators, the deal would worsen the already severe damage that Amazon is doing to America's competitive, open market system.

This private corporation already dominates every corner of online commerce, and uses its power to set terms and prices for many of the most important products Americans buy or sell to one another. Now Amazon is exploiting that advantage to take over physical retail.

But this is just part of America's Amazon Problem. The corporation wields vastly too much power over America's markets for books and music, and is fast consolidating control over other key flows of information and ideas.

The digital revolution was supposed to make Americans more free. But two decades of bad antitrust enforcement allowed a few giants to consolidate control over whole realms of commerce and communications.

It is way past time for the American people to use our government to address the overwhelming concentration of power in the hands of Amazon, and to fully realize the promise of the digital revolution.

Government antitrust enforcers should block this merger. They should also begin a broader investigation into every other anti-competitive practice by Amazon. Congress too must accept its responsibility to address Amazon's big and growing threat to America's competitive, open market system, and to the free flow of information and ideas.
Th​is alarmist ​view of Big Tech — including Facebook, Apple, Alphabet/Google, Microsoft — seems to be growing more common on the left, a view that its huge concentrations of wealth and data mean the platform companies have captured the economy.
Check out this tweet from former Obama economist Betsy Stevenson: "Amazon is getting an increasing share of household budgets – they may succeed in their strategy of becoming our national monopolist​."
Yesterday an Axios piece on this issue included this bank analyst quote: "It could ultimately lead to populist calls for redistribution of the increasingly concentrated wealth of Silicon Valley as the gap between tech capital & human capital grows ever-wider."(Clearly Democrats have brewing political problem here — and the GOP an opportunity — given that Silicon Valley is a big Dem supporter.​)
Many progressives are ​already there, combining a call for more redistribution with increased regulation and possible antitrust action toward Big Tech. As WSJ financial editor Dennis Berman joke ​tweeted:
What will Amazon look like when it is broken apart in 2025? Commerce. Web Services. Media. Logistics Services. AI. Genomics. What am I missing?
​As for me, I will stick with this take of mine where I express skepticism that Big Tech is a threat to the democracy and the economy of the United States.​
James Pethokoukis is a columnist and blogger at the American Enterprise Institute.