Amazon Drone Deliveries Receive U.K. Approval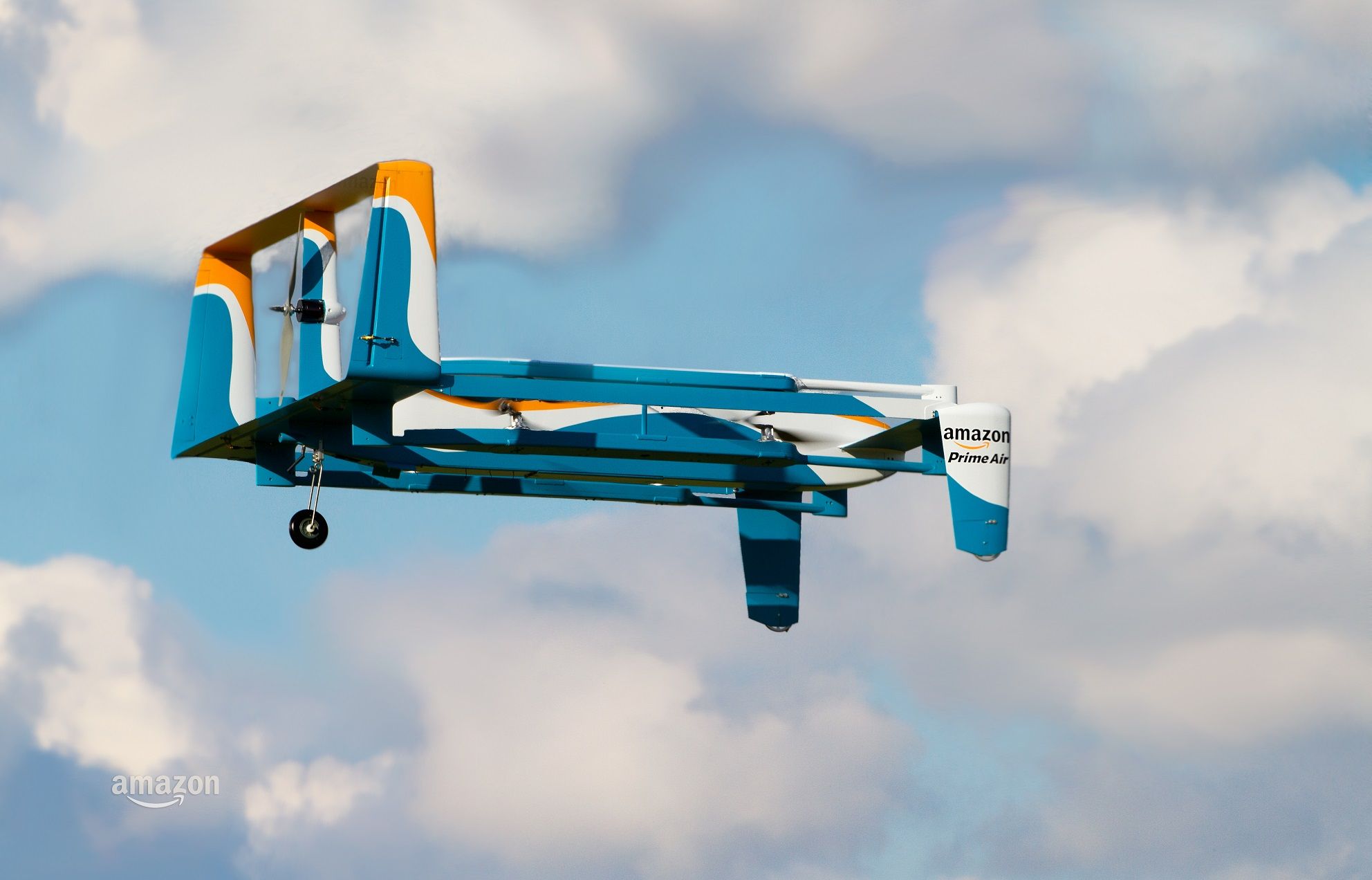 Drone deliveries in the U.K. are one step closer to being realized after an agreement was reached between Amazon and the government to trial the technology in rural and suburban areas.
The U.K. Civil Aviation Authority (CAA) granted permission to Amazon to move beyond one of the key restrictions to drone delivery, that of operating drones beyond the line of sight of the operator.
"The U.K. is a leader in enabling drone innovation—we've been investing in Prime Air research and development here for quite some time," said Paul Misener, Amazon's vice president of global innovation policy. "This announcement strengthens our partnership with the U.K and brings Amazon closer to our goal of using drones to safely deliver parcels in 30 minutes to customers in the U.K. and elsewhere around the world."
Amazon's announcement comes less than a week after a chicken sandwich made aviation history by being part of the first ever FAA-approved drone delivery to a place of residence in the U.S. The 7-Eleven delivery in Reno, Nevada, also included a hot coffee, some donuts and a Slurpee.
Amazon has been publicly working on drone delivery technology since 2013, when the online retail giant announced its ambitions for a commercial system called Prime Air.
It is believed that Amazon has been testing its drones in Cambridgeshire, after TechWeek Europe reporter Ben Sullivan spotted a NOTAM (Notice to Airmen) submitted by Amazon in the area.
Prime Air states its goal of delivering packages up to 5 pounds in weight to customers in 30 minutes or less using small drones. The CAA will now be working with Amazon to develop policy and regulation that Amazon hopes will allow it to realize this ambition.
"We want to enable the innovation that arises from the development of drone technology by safely integrating drones into the overall aviation system," said Tim Johnson, a policy director at the CAA. "These tests by Amazon will help inform our policy and future approach."