Are Amazon and eBay the New Black Market? Archaeologists Warn Against Ancient Artifacts Sold Online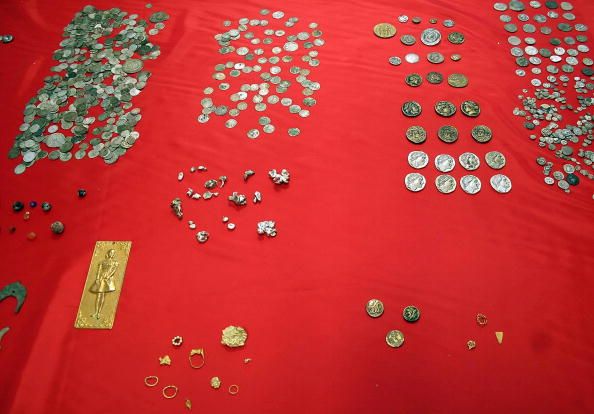 You really can get anything on Amazon. There are as many as 100,000 antiquities, worth more than $10 million, available on platforms like Amazon, eBay, Facebook, WhatsApp, and even Snapchat. In an investigation of major online warehouses, the Wall Street Journal found that about 80 percent of them are looted.
"Social media democratized the art market, but it also democratized who can be victimized by the art market," Colette Loll, the founder of the firm Art Fraud Insights, told artnet News.
As the largest online warehouses, Amazon and eBay have been dealing with these issues for a while. Amazon has found itself a hotbed for illegal sales of substances like steroids and muscle-relaxants—medications that require prescriptions. And eBay is stuffed with animal skulls and other wildlife being sold without the necessary papers. Perhaps you'd like to buy this nice "Real Grey Fox Skull Animal Bone Decor Unique Birthday Gift man cave western" on eBay?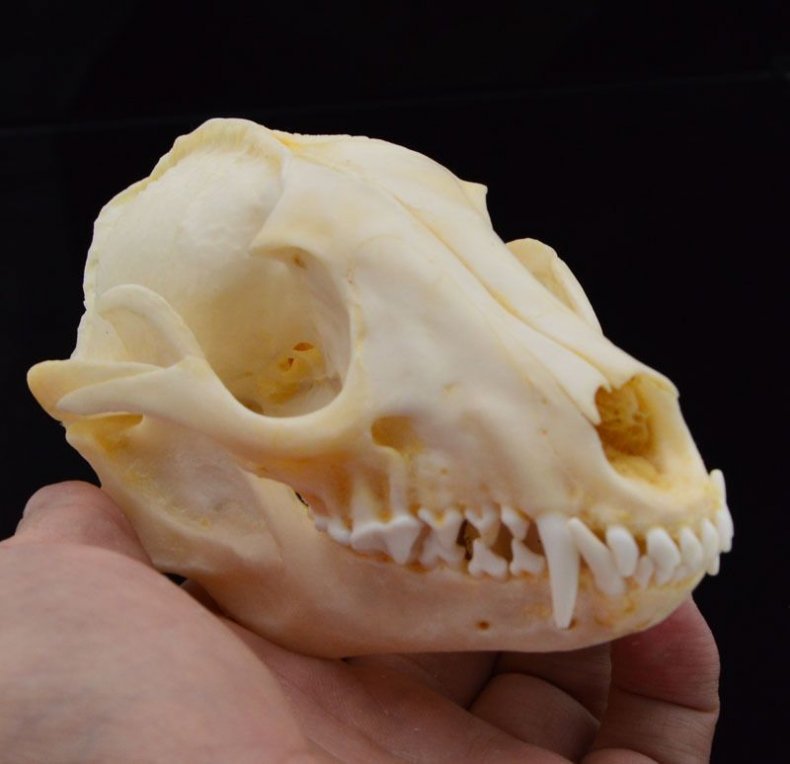 Don't. The skull is actually from a tanuki, the Japanese raccoon dog, for which you need lots of paperwork.
"In my experience with art fraud in general, it's not Joe Nobody who gets taken the most," Loll told artnet. "It's someone with enough knowledge to be really interested in getting a unique find at a good price."
But even though buyers do need to assume the necessary personal responsibility when they can, not everyone who buys something looted or otherwise illegal online knows that's what they're doing. The problem is that it's still their responsibility to call out shady listings.
The Wall Street Journal reported an Amazon listing from the vendor "Ancient Coin House," which Amazon removed only to have it pop back up almost immediately, with increased prices. Business Insider subsequently reported the return through multiple emails. Amazon took it down—eventually.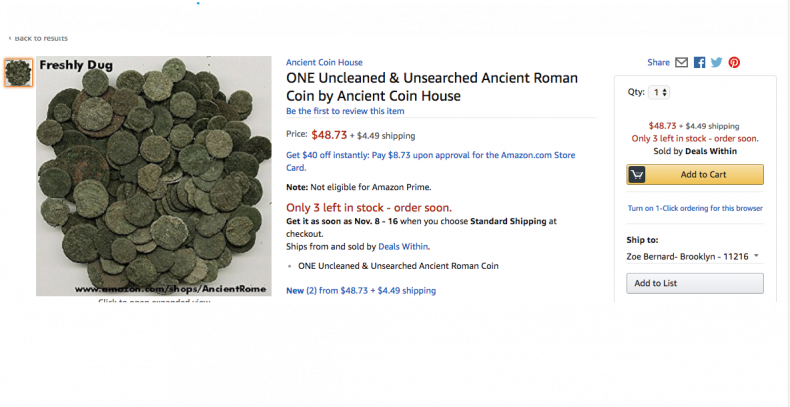 Christopher Marinello, founder of Art Recovery International, a company that specializes in the recovery of stolen or missing cultural property, told ​Business Insider that Amazon and eBay paint the sales as someone else's problem "by stating that they are only the 'highway to commerce' allowing buyers and sellers to trade and take responsibility for their own actions.... Every highway needs maintenance, and eBay and Amazon are no different."
No one wants to find out that the Coptic papyrus manuscript they got their grandmother for Hanukkah was actually looted. So when shopping for cool gifts online, steer very clear of anything advertised as "freshly dug" or "uncleaned." This will help ensure you have a safe and merry holiday season, one from which none of the proceeds go to ISIS.