Amazon Eyes Holiday Shopping Season With Second Prime Event for October
Amazon has planned a second Prime Day this October after the company said it had recorded its biggest such event in July. the announcement also follows increased competition in the run-up to Black Friday sales.
The company said Monday that the "Prime Early Access Sale," will take place October 11 to October 12, and will feature "hundreds of thousands" of deals just in time for the holiday season.
"We are so excited to help Prime members kick off the holiday season with Amazon's new Prime Early Access Sale—an exclusive opportunity for members to get deep discounts on top brands we know they are looking for this time of year," said Jamil Ghani, vice president of Amazon Prime.
The news of the sales event will perhaps give customers a little more bang for their buck, after Amazon announced it was upping the cost of its memberships.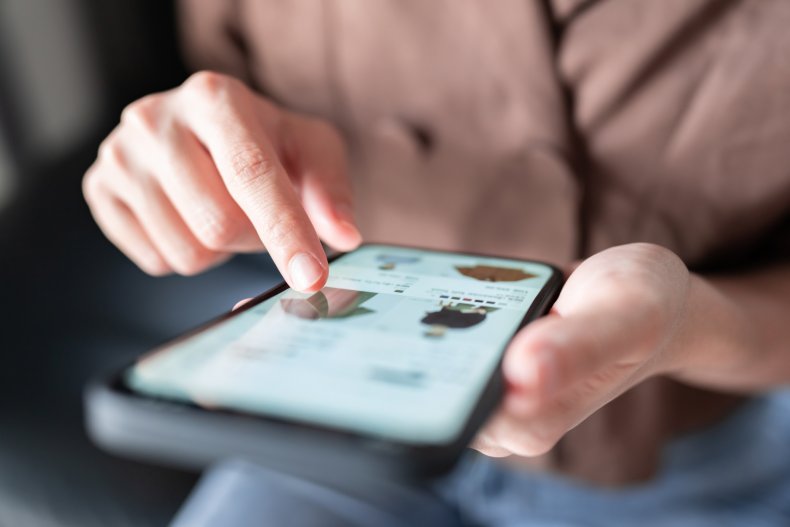 Amazon hiked up its prices in the U.S. from $12.99 to $14.99 a month or $119 to $139 annually—the first such increase since 2018.
The U.S. currently has an estimated 163.5 million Amazon Prime subscribers who will be able to benefit from the early access savings.
During the last Amazon sales event on July 12 and 13, Prime members saved $1.7 billion, more than any other previous sale event, according to an Amazon press release. Members purchased over 300 million items across the two-day sale, said Amazon.
In setting a second deal event for October, Amazon has jumped on a trend bandwagon that has gained momentum over recent years, as more sales are moving online.
More and more retailers have announced promotions well ahead of Black Friday and Cyber Monday in a bid to boost sales ahead of the national sales.
Retail giant Target recently announced the dates for its second Deal Days 2022 event, which are set for October 6 to 8, with internet retailer Overstock announcing its Overstock Day event for October 2.
Holiday sales are expected to grow from 2021. Much of the increase will likely be driven by higher prices due to rising inflation rates, meaning more shoppers are likely to be looking for more discounts than usual.
Amazon reported losses at the beginning of the year, with e-commerce revenues down 4 percent year on year in the second quarter of 2022. The company also recorded $3.8 billion in losses in the first quarter of the year. This sales event it likely to boost revenue, despite growing financial concerns amongst rising prices.
Started in 2015, Amazon Prime Day is usually only held once every summer, but the company changed the timing of the event in 2020 and 2021, as the Covid-19 pandemic strained its operations.
Amazon Prime Memberships
Current Amazon Prime membership pricing:
$14.99 per month
$139 per year
Prime Video membership is $8.99 per month
Current Amazon Prime Student membership pricing:
$7.49 per month
$69 per year
Prime Days have typically been a huge success for the e-commerce giant. Adobe Digital Economy Index reported overall U.S. online sales during the two-day event were nearly $12 billion, up from about $11 billion on the two days of Amazon Prime Day 2021.
With the Black Friday sales only weeks away, shoppers may be a little nervous parting with their cash ahead of November—though the firm may offer some type of pricing guarantee to give consumers peace of mind that the prices they are buying items for now will remain in November.
This event will also introduce Amazon's first Top 100 list of "some of the season's most popular and giftable items," which will be discounted, teasing big name brands like Hasbro, iRobot, KitchenAid, Peloton and Samsung.
"Prime Day is a celebration of our Prime members, who look forward to this event every year, and we're thrilled to have delivered incredible savings to them once again," had said Doug Herrington, CEO of Amazon Worldwide Stores, following the July event.
"This special event is made possible because of the support of our employees, vendors, and sellers, and I want to give a big thank you to all of them for making this a Prime Day to remember."
To access the Prime sales, you will need to be an Amazon Prime member, with the event starting from 3 a.m. ET on October 11. Subscriptions start from $14.99 a month, and if you are a new customer, you can subscribe to a 30-day free trial.