Amazon Faces Scrutiny After Firing Workers Who Warned of Dangerous Conditions at Warehouses Amid Coronavirus Outbreak
Amazon is facing scrutiny after firing employees who warned that conditions at the company's warehouses could be putting the health and safety of workers and the general public at risk amid the coronavirus outbreak.
Both Emily Cunningham and Maren Costa had been employed as user experience designers at Amazon before being fired from their jobs on Friday, as The Washington Post first reported on Monday.
Both had also been outspoken members of Amazon Employees for Climate Justice, a group calling on the e-commerce giant to do more to lessen its impact on climate change, and had begun to speak out about the company's response to the coronavirus outbreak.
Before being terminated, Cunningham had tweeted criticism and articles critical of Amazon's response to the coronavirus pandemic. The former employee offered in March to match donations up to $500 to Amazon warehouse workers, while repeating a warning that a "'lack of safe and sanitary working conditions' puts them and the public at risk."
Costa, meanwhile, retweeted criticism from Cunningham, while also offering to match donations up to $500 for warehouse workers "while they struggle to get consistent, sufficient protections and procedures from our employer."
Since the March tweets, dozens of Amazon workers have been infected with coronavirus, according to The Post, while Amazon has raced to hire more workers to meet the surge in consumer demand amid the coronavirus outbreak.
In the early hours of Tuesday morning, Cunningham tweeted about Amazon's decision to fire the two workers, writing: "Amazon fired me and@marencosta."
"As Mary Oliver wrote, 'oh! how rich it is to love the world,'" Cunningham continued. "It is a gift to be able to fight for something you love so deeply. All I know is that we need each other. And that we can do this," the former Amazon worker wrote.
Both Cunningham and Costa told The Post they believed they were fired because their warnings were making their way to the public.
"Because of how effective we've been in getting Amazon to take leadership in the climate crisis, they've wanted me gone for a while," Cunningham said.
Costa agreed, saying she believed Amazon is "targeting the most visible leaders in an attempt to silence everyone."
Newsweek has contacted the fired workers for comment.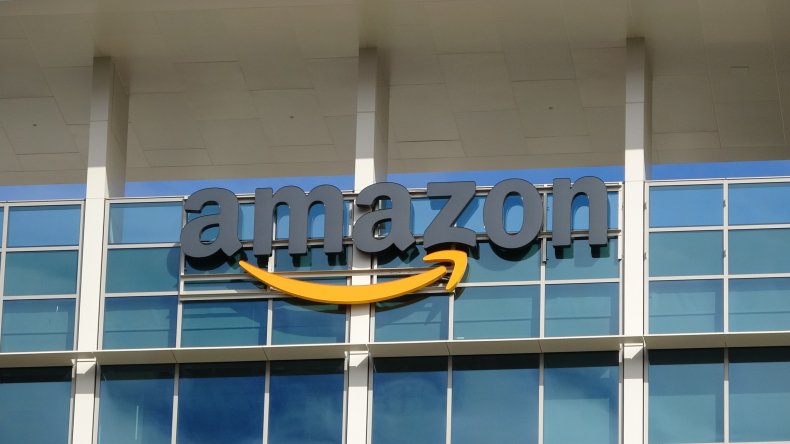 In a statement sent to Newsweek, an Amazon spokesperson said: "We support every employee's right to criticize their employer's working conditions, but that does not come with blanket immunity against any and all internal policies. We terminated these employees for repeatedly violating internal policies."
The company's external communications policy explicitly bars workers from making public comments on the business without company approval. Previously, an Amazon spokesperson had told The Post that it also does not allow employees to "publicly disparage or misrepresent the company."
In a statement sent to Newsweek earlier this month, Amazon spokesperson Rachael Lighty had insisted that the company was "supporting the individuals who are recovering."
"We are following all guidelines from local health officials and are taking extreme measures to ensure the safety of employees at our site," Lighty said.
The spokesperson said Amazon had also "implemented a series of preventative measures to help keep our employees, partners, and customers safe."
"We are tripling down on deep cleaning and sanitation, procuring safety supplies that are available, and changing processes to ensure those in our buildings are keeping safe distances," the Lighty said.
"In addition to all we're doing to ensure health and safety at our buildings, we also recently implemented daily temperature screenings at our Staten Island facility and at operations sites across the network as an additional preventative measure to support the health and safety of our customers and employees."
Still, Amazon workers have stressed that the company is not doing enough to protect them and the public, with a Twitter account called "Amazonians: We Won't Build It" representing frustrated Amazon workers condemning the company for firing employees.
"This will cost lives and Amazon doesn't care," the group warned in a tweet.