How to Spot Fake Amazon Reviews: Experts Warn 'Suspiciously Perfect' Five-Star Results Are Flooding Website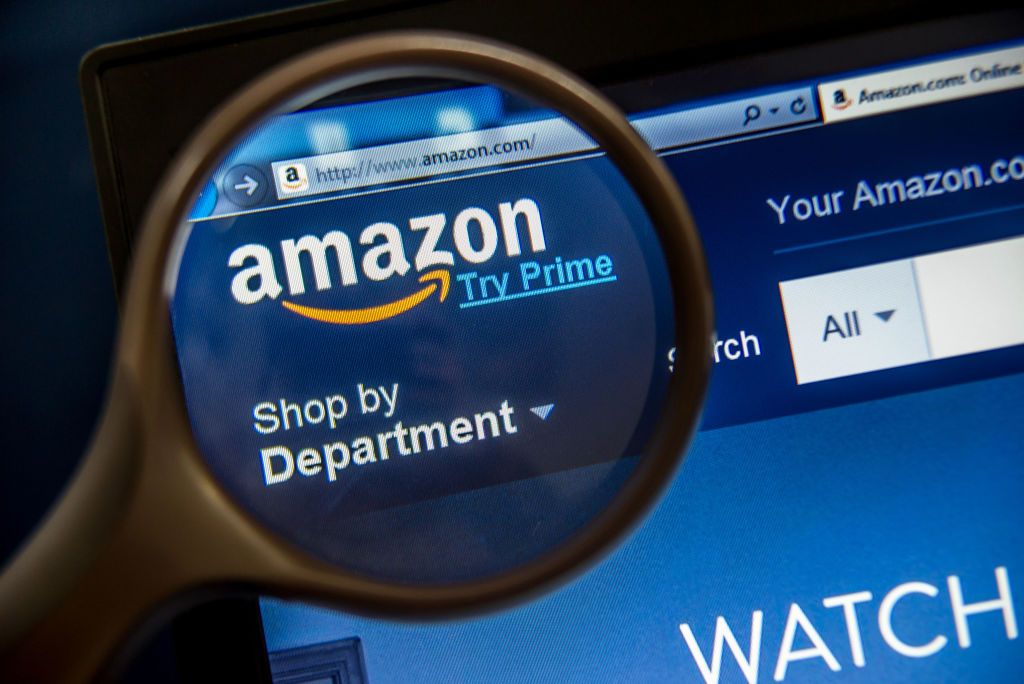 Amazon is losing the battle against fake reviews due to a recent flood of "suspiciously perfect" comments which could influence consumer purchases, researchers claim.
U.K. consumer rights group Which? said in a report today that an analysis of hundreds of tech products—including headphones and smartwatches—indicated that search results were being dominated by little-known brands with thousands of unverified five-star reviews.
According to the organization, some of the positive reviews were suspicious because they were uploaded in a short space of time, or in bulk. In most cases, the aim was to artificially boost products in search results. In response, an Amazon spokesperson told Newsweek it is always working hard to combat fraud, stating: "Even one inauthentic review is one too many."
On Amazon, not every review should be treated equally.
A verified review means the company has checked the person penning the opinion bought the product from the site and at a real price point. In comparison, unverified reviews mean the site did not confirm the item was bought via the platform. Anyone can leave a comment—and it may be tainting what general consumers see, the new Which? analysis has suggested.
In one Amazon search for headphones last month, researchers found seven out of 10 products in the results included suspicious reviews claiming to be from customers. One set from a brand called Celebrat had 439 five-star reviews. All were unverified and posted on the same day.
In a broad search for headphones, all of the products on the first page were from unknown brands. "It took just a couple of hours to uncover more than 10,000 reviews from unverified purchasers on just 24 pairs of headphones—an easy-to-find red flag," Which? said.
An analysis of smartwatches searched on Amazon, when sorted by average customer review, also showed a deluge of unknown brands. The top four products had dubious reviews.
According to the study, some brands "barely seemed to exist" upon investigation. It was often difficult to link sellers to real business addresses. The group said the pattern of fake reviews being used to boost unknown brands also impacted cameras, fitness trackers and wireless security systems. The source of the seemingly fake reviews was not immediately clear.
But there are a number of techniques to tell if a review is fake or unreliable. Here is how to spot them, some based on the recommendations by Which?.
Filter to check for unverified versus verified reviews: The quickest way to separate legitimate reviews from the fakes is to ensure everyone who is giving their thoughts actually bought the product.
Take care with brands you don't know: Sony, Samsung, Garmin, Apple, Bose Nintendo are several firms with one thing in common—they are household names. "Scrutinise customer reviews even more carefully if you're looking to buy a brand you don't recognise," Which? said, adding that evidence suggests lesser-known companies are more likely to have fake reviews.
Be suspicious of large numbers of reviews and repetition: One red flag may be if multiple reviews contain similar language or phrases. In addition, reviews being posted in bulk could mean bots are involved. Amazon itself told Newsweek the majority of inauthentic reviews are made by computers.
Use Fakespot: The website is a useful way of scanning the reliability of a review by copying the URL of the product. Using artificial intelligence, it grades results from A (good) to F (avoid) and works for items on Amazon, Best Buy, Steam Walmart, TripAdvisor and more.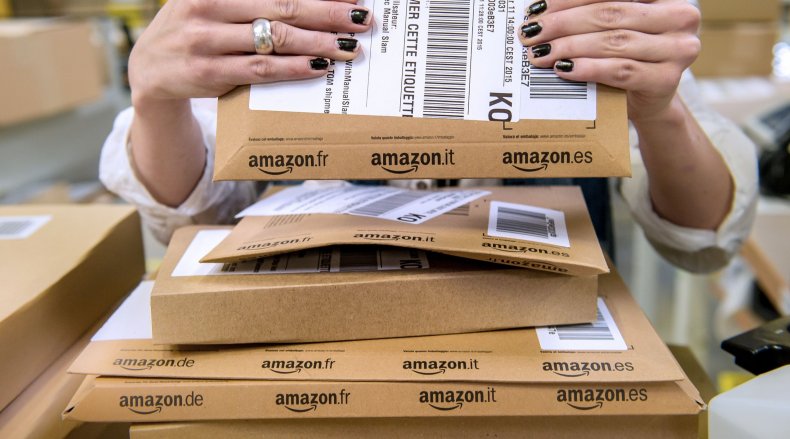 "If you are buying a high-value item, the onus is on you to research it as much as possible," Saoud Khalifah, the CEO of Fakespot, told Newsweek.
"This requires going on to different websites to read different reviews on the product. It will give you a diverse set of opinions that will allow you to discern the unreliable reviews. To find out if a set of reviews is fraudulent, you can look for red flags within the reviews themselves: poor grammar, few words left on the review, glowing reviews all posted at the same time and vague mentions of the product or service. These are the most obvious signs of fraud in reviews."
It is far from the first time shopping websites have been exploited.
As reported by CBS News in February, the websites of major retailers, including Walmart and gaming platform Steam, were previously found to contain many unreliable reviews.
In November last year, Which? experts confirmed Amazon had purged least 30,000 customer reviews from tech and home products over 24 months, likely due to fake reviews.
Natalie Hitchins, the Head of Home Products and Services at Which?, said: "Our research suggests that Amazon is losing the battle against fake reviews—with shoppers bombarded by dubious comments aimed at artificially boosting products from unknown brands.
"To avoid being misled… customers should always take reviews with a pinch of salt and look to independent and trustworthy sources when researching a purchase," she added.
A spokesperson with Amazon told Newsweek today via email that the company invests "significant resources to protect the integrity of reviews in our store."
A statement said: "We have clear participation guidelines for both reviewers and selling partners and we suspend, ban, and take legal action on those who violate our policies.
"We use a combination of [investigators] and automated technology to prevent and detect inauthentic reviews at scale, and to take action against the bad actors behind the abuse."
The Amazon statement added: "We estimate more than 90% of inauthentic reviews are computer generated, and we use machine learning technology to analyse all incoming and existing reviews 24/7 and block or remove inauthentic reviews.
"Our team investigates suspect reviews [and] feeds new information into our automated systems so it continues to improve and become more effective in catching abuse. Customers can help by reporting any requests they get to manipulate reviews."
This article has been updated with additional comment.