Amazon Fined After Violating 'Right-to-Know' Law, Concealing COVID Case Numbers From Staff
Amazon will pay $500,000 to support enforcement of California's consumer protection laws after the company was accused by the state's attorney general of concealing COVID-19 infections among employees.
California Attorney General Rob Bonta said Monday the state and Amazon have come to an agreement to resolve an earlier complaint Bonta's office filed regarding allegations of insufficient virus reporting in the workplace. The agreement, dated November 12, must receive court approval, according to a press release from Bonta's office.
In Bonta's initial complaint, the attorney general alleged there were "multiple instances" in which Amazon did not notify workers within one business day about potential exposure to the virus, which the company is required to do under California's labor laws. The company is also required to provide workers who may have been exposed to COVID-19 with information regarding virus-related benefits provided by local, state and federal laws, to which Bonta alleged the company did not fully comply.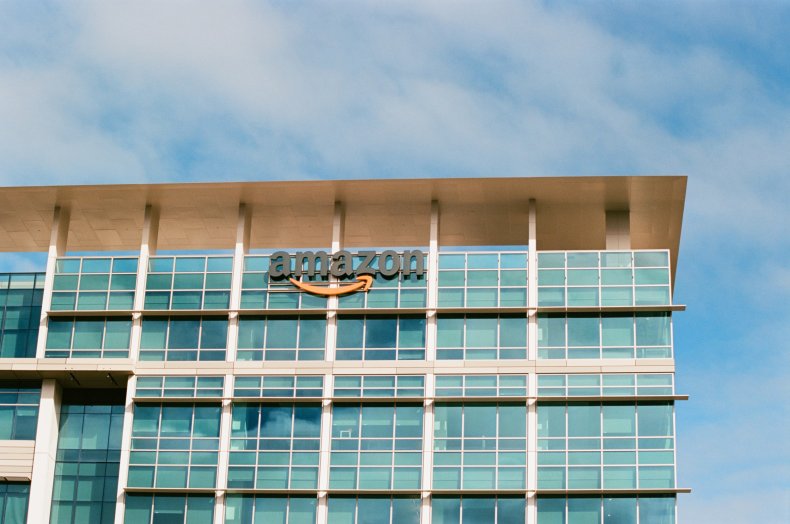 Amazon sent written notifications about COVID-19 infections to its employees and to the employers of subcontracted employees, but those notifications "do not specify the total number of COVID-19 cases covered by the Notification" as the state's labor laws require, the complaint said.
The state's labor laws have been amended over the last couple of years to provide workers with additional protections amid the ongoing coronavirus pandemic. One revision, known as the "right-to-know" law, was signed by California Governor Gavin Newsom in September 2020. It requires employers to report virus outbreaks to local health officials and to inform employees about reported infections within one business day.
Bonta's office said Amazon has over the course of the pandemic "failed to adequately notify warehouse workers and local health agencies of COVID-19 case numbers, often leaving them in the dark and unable to effectively track the spread of the virus."
The agreement requires Amazon to end what Bonta's office described as "harmful labor practices." As part of the agreement, the company will be required to inform workers within one business day of the specific numbers of newly reported virus infections, provide greater information regarding disinfection efforts and virus-related benefits, and alert public health officials "within 48 hours" of new infections "so they can intervene in potential workplace outbreaks."
Bonta's office will also be able to review Amazon's dissemination of virus-related notifications moving forward, the release said.
"Today's first-of-its-kind judgment will help ensure Amazon meets that requirement for its tens of thousands of warehouse workers across California," Bonta said in the release. "Bottom line: Californians have a right to know about potential exposures to the coronavirus to protect themselves, their families, and their communities."
In a statement shared with Newsweek, Amazon spokesperson Barbara Agrait said the agreement with the state was about the company's use of bulk notifications pertaining to the virus and said there had been no allegations of issues with the way Amazon contacts employees suspected of coming into contact with an infected worker.
Agrait said Amazon begins contract tracing once a new positive case has been reported and quickly alerts employees who may have been exposed.
"We're glad to have this resolved and to see that the AG found no substantive issues with the safety measures in our buildings," Agrait said. "We've worked hard from the beginning of the pandemic to keep our employees safe and deliver for our customers—incurring more than $15 billion in costs to date—and we'll keep doing that in months and years ahead."
Updated 11/15/21, 5:40 p.m. ET: This article has been updated to include a statement from Amazon spokesperson Barbara Agrait.