Amazon Fined by U.S. Government For Selling Products to Cuba and Venezuela
Amazon reached a settlement with the U.S. Department of the Treasury's Office of Foreign Assets Control (OFAC) for allegedly selling to individuals in countries being sanctioned by the U.S. government.
The Treasury Department announced Wednesday that Amazon will pay $134,523 for selling products or services to people in sanctioned countries, a small fine considering that the company is believed to be worth over $1.5 trillion.
The violations could have led to a maximum penalty of over $1 billion, but the OFC levied the far lower amount due to several "mitigating factors," which were said to include reporting the violations, launching an investigation and taking steps to prevent similar violations in the future.
"The settlement amount reflects OFAC's determination that Amazon's apparent violations were non-egregious and voluntarily self-disclosed, and further reflects the significant remedial measures implemented by Amazon upon discovery of the apparent violations," the Treasury Department said in a statement.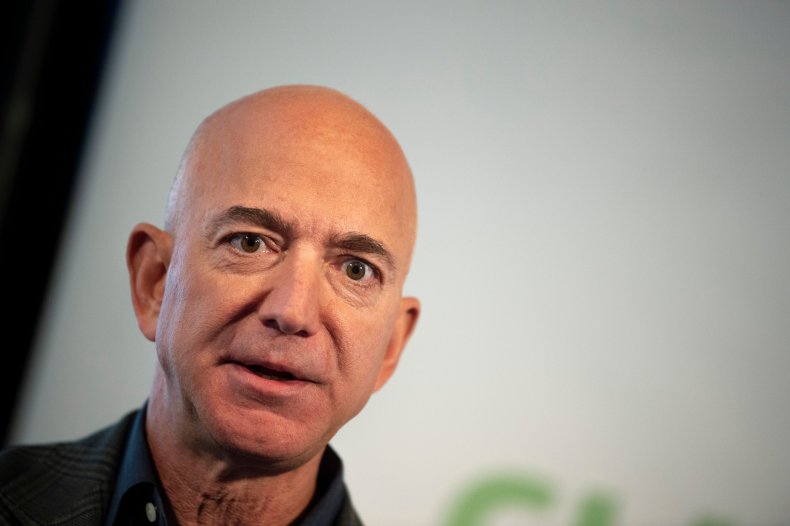 The Treasury Department says Amazon accepted orders from people located in Crimea, Iran and Syria from November 2011 to October 2018, in violation of U.S. sanctions against those countries. The company is also said to have sold to people located in or employed by embassies of other sanctioned countries including Cuba, North Korea, Sudan, the Democratic Republic of the Congo and Venezuela.
The OFC noted that some of the orders processed were for "personal security products on behalf of persons located at the Iranian embassies in Tokyo, Japan, and in Brussels, Belgium."
Newsweek reached out to Amazon, who declined to comment.
Although Amazon alerted the OFAC to apparent violations in 2016, the company also "failed to timely report several hundred transactions," according to the Treasury Department.
Amazon, like many other large companies, uses a sanction-screening software system that is intended to help block orders from blacklisted entities. However, the system missed a number of the orders, some of which were placed using alternative spellings. The transactions were said to be for "low-value retail goods and services" worth an estimated $269,000.
"These apparent violations occurred primarily because Amazon's automated sanctions screening processes failed to fully analyze all transaction and customer data relevant to compliance with OFAC's sanctions regulations," the Treasury Department said.
The OFC administers and enforces sanctions on a list of dozens of countries, companies and individuals. Sanctions have been imposed for a host of allegations including human rights violations, terrorism, drug trafficking and illegal arms trading.
Last year, Apple agreed to pay about $467,000 in an OFAC settlement over alleged dealings with a blacklisted Slovenian app development company. Apple's violation reportedly took place because the company's sanction-screening software failed to flag the sanctioned company.