As devastating fires cross the Amazon rainforest in Brazil, there has been an unexpected consequence and unintended publicity opportunity for the same-named e-commerce and technology giant. Web searches for "Amazon Fire" are also listing results for the Amazon Fire TV Stick (a streaming media player sold by the online retailer).
Alongside news of the massive environmental disaster that has caught significant public attention this week, are links to the "Best Amazon Fire deals." The device — as well as the Amazon Echo Dot — is currently being offered as part of a surprise summer sale. The Fire Stick is on sale from $39.99 to $29.99 for Prime users.
There is no suggestion the timing of the sale was intended to capitalize on the disaster, according to The Independent.
Two of the top three Google results for "Amazon fire" also link to another Amazon Fire product, the Amazon Fire tablet.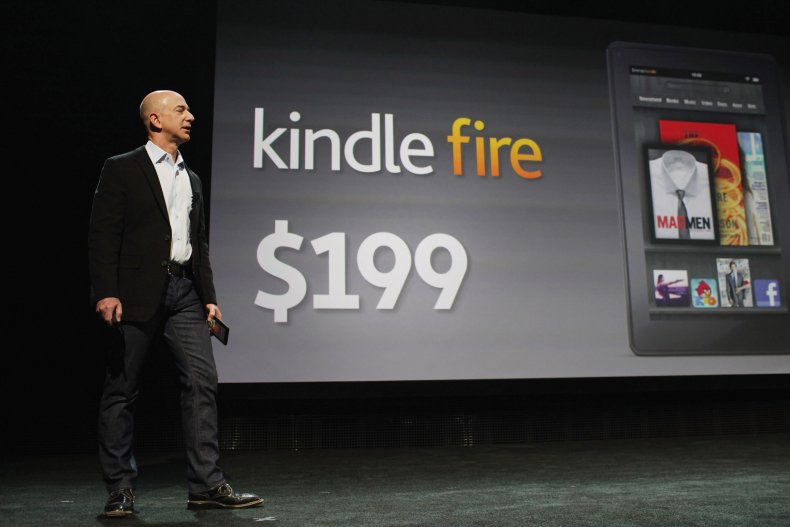 Brazil's Amazon rainforest has endured a record number of fires this year, according to new figures from the country's National Institute for Space Research (Inpe). Inpe has shown an increase of 85 percent this year in fires across Brazil, most of them in the Amazon region.
The rise in web searches may be related to a huge outpouring of support on social media related to the disaster, with hashtags like, #PrayforAmazonia.
Dramatic images and videos on social media show giant plumes of smoke rising from trees, and lines of fire leaving blackened waste. The smoke has reached all the way to the city Sao Paolo — more than 1,700 miles away. Images from the city show the sky pitch black in the middle of the afternoon, blanketed by smoke and ash.
French and German leaders say the record number of fires in Brazil's Amazon rainforest is an international crisis, which must be discussed at this weekend's G7 summit.
German Chancellor Angela Merkel said on Friday the "acute emergency" belonged on the agenda, agreeing with French President Emmanuel Macron's earlier rallying cry.
"Our house is burning," he tweeted on Thursday.
Brazil's far-right president, Jair Bolsonaro, has dismissed the severity of the situation arguing that it was the season of the "queimada," when farmers burn land to clear it before planting. But Inpe has noted that the number of fires is not in line with those normally reported during the dry season.
The Amazon rainforest is often referred to as the planet's lungs, producing 20 percent of the oxygen in the earth's atmosphere.