#PrayForTheAmazon: Videos of Amazon Rainforest Fire Show Continued Devastation in Brazil
The Amazon rainforest has been on fire for more than 20 days now. Thousands have taken to social media as a call for attention. Others have started to share videos of one of the world's largest ecosystems being ravaged by flames with the viral hashtag #PrayforAmazonia.
As the fires rage on, more and more Brazilians have blamed sitting President Jair Bolsonaro, accusing him of aiding the fires as he makes good on campaign promises that have led to the highest deforestation rates of the Amazon and increasing rates of forest fires.
Speaking with media on Thursday, Bolsonaro seemed to suggest the fires were staged by non-government opposition who wanted to "call attention" against his leadership, according to Washington Post.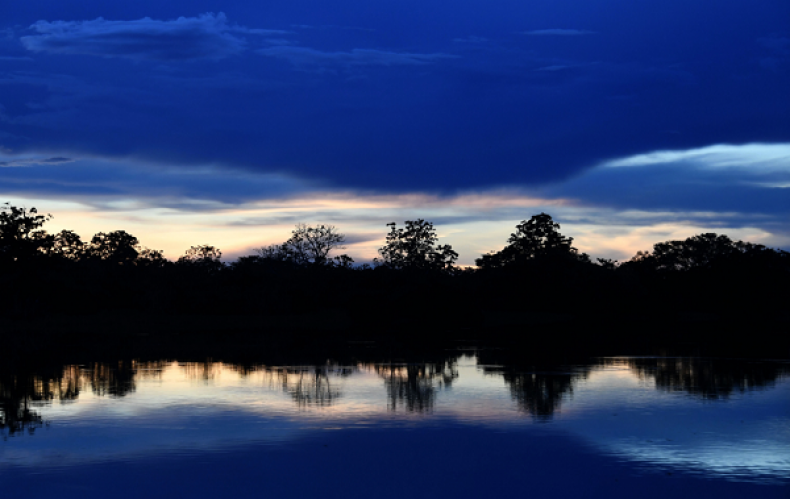 "The fire was started, it seemed, in strategic locations," he said. "There are images of the entire Amazon. How can that be? Everything indicates that people went there to film and then to set fires. That is my feeling."
During his campaign last year, Bolsanaro promised to clear land in some areas of the Amazon to make room for new businesses in Brazil. Since his election win, deforestation in the rainforest has spiked significantly with the National Institute for Space Research noting roughly 870 square miles of the ecosystem being cleared by July.
Regardless of whether its Bolsanaro opposers or government mandates to blame for the fires, environmental scientists say the flames currently engulfing the rainforest are certainly at the fault of people. "The vast majority of these fires are human-lit," Christian Poirier, program director of environmental nonprofit Amazon Watch, told CNN on Thursday.
The researcher noted the Amazon's drenched landscape was harder to catch fire naturally compared to the drylands of California and Australia, and reminded of the farmers and ranchers who have long turned to fire to clear brush and trees from land.
People on social media have similarly blamed humans for the fires, although many of them believed Bolsonaro was aware and O.K. with the intentional scorching.
There were others claimed it Bolsonaro was specifically responsible for the fires.
As the "planet's lungs," if the Amazon fires aren't contained and suffer permanent damage, the aftermath could result in carbon being released into the atmosphere, according to the World Wildlife Fund, which could lead to even more adverse instances of climate change.