Amazon Forest Could Lose Half Its Species and Be Irreparably Devastated, Study Shows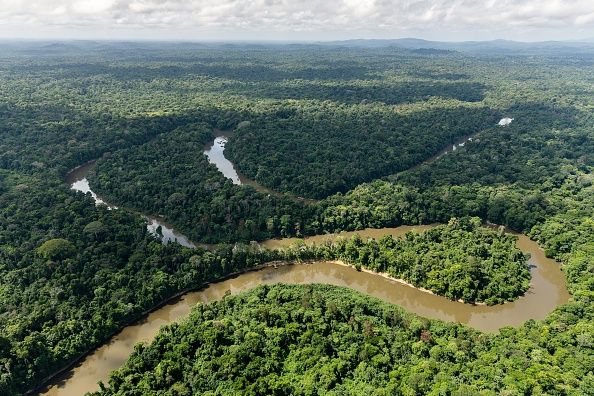 The Amazon forest could be forever devastated by climate change if carbon emissions are not curbed, a new study found. The forest is home to 10 percent of the world's wildlife, much of which is at risk for extinction.
A loss of half of its plant and animal species would redraw the world's famous rainforest, according to a joint study released Tuesday in the journal Climatic Change. Conducted by the University of East Anglia, James Cook University and World Wildlife Fund, the study's executive summary calls out "manmade climate change" as one of "the greatest challenges we face on planet."
By monitoring temperature and precipitation, researchers forecast how those factors would change in "priority places" such as the Amazon, which has as many as 80,000 plant species. The Amazon has been labeled as "home to irreplaceable and threatened biodiversity."
The study looked at three climate scenarios, including a "business as usual scenario." If no further action was taken to combat climate change, there would be a 4.5 degree Celsius increase and more than two-thirds of species in all groups would be threatened. Even at the smallest temperature rise modeled—2 degrees Celsius—more than four in 10 plant species are targeted for local extinction by the end of the century.
The study's authors cited the importance of mitigation in the form of cutting greenhouse gas emissions. By limiting the rise of global temperatures, the extinction projection will decrease tremendously.
The study also notes dispersal, where species battling climate change must either adapt or move. "Without the ability to disperse, the proportion of species
exposed to local extinctions at a 2 degrees Celsius global temperature rise increases from 20 percent to around 25 percent," researchers found.
Even with the current 2015 Paris Climate Agreement, under which almost 200 countries pledged to curb greenhouse gas emissions, around six in 10 plant species in the Amazon are still expected to go extinct.