Amazon Founder Jeff Bezos Heads to the 'Space Coast'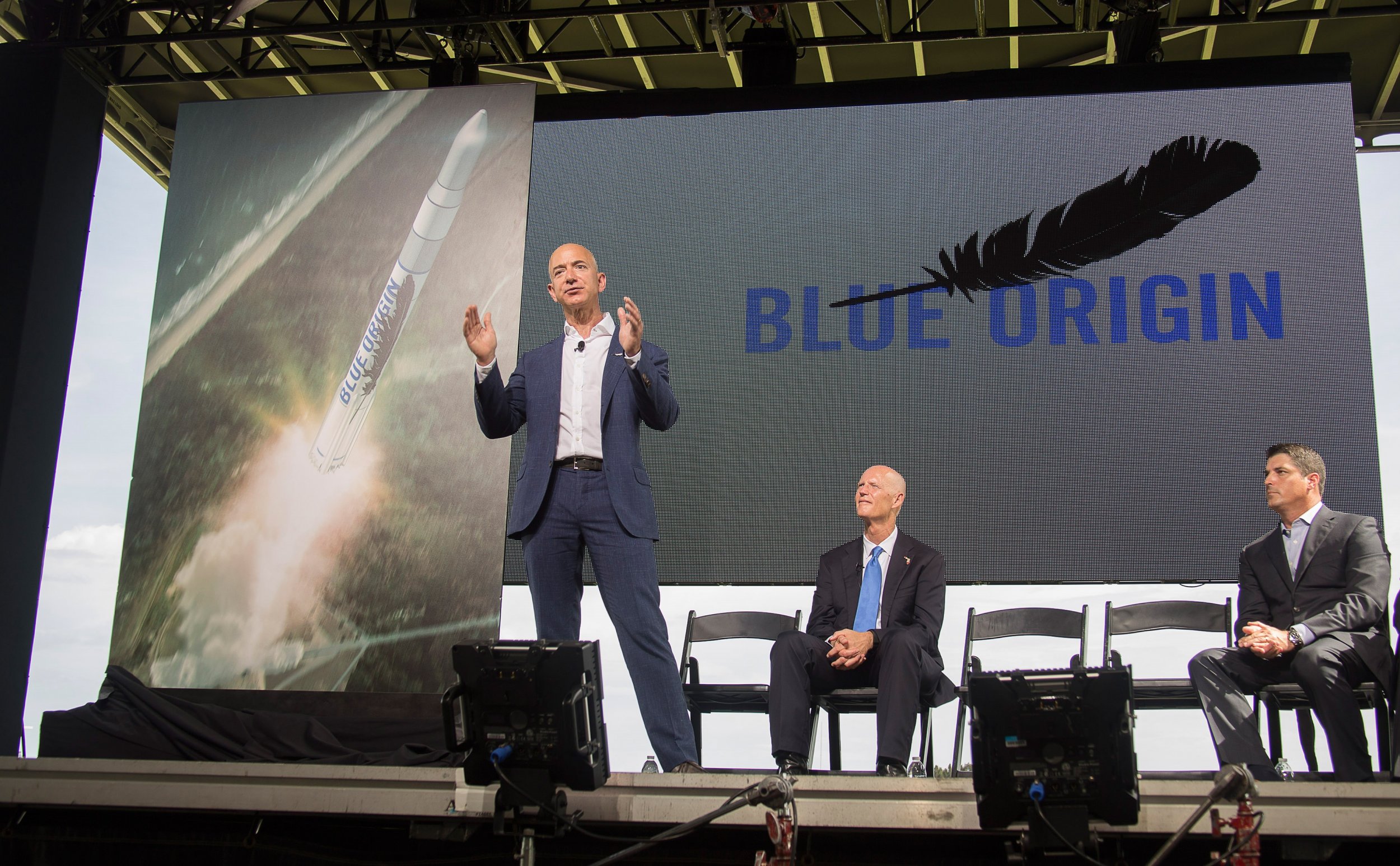 Amazon founder Jeff Bezos has invested in a plan to build and launch rockets into space from Florida's Cape Canaveral, NASA's complex, by the end of the decade, he announced this week.
Bezos, who also is the founder of the private U.S. space company Blue Origin, has invested $200 million toward building rocket-manufacturing facilities at the Launch Complex 36 pad in Florida, he said Tuesday. The pad is part of the so-called "Space Coast," a region in Florida around the Cape Canaveral Air Force Station and the Kennedy Space Center where all of the NASA-launched manned spaceflights departed from 1961 until the end of the shuttle program in 2011.
At the complex in Florida, Blue Origin will test the American-made Blue Engine-4, which will power the orbital rocket the company is designing, Bezos wrote on his blog on Tuesday. The billionaire entrepreneur called his next project "a new era of exploration."
Earlier this year, the Internet entrepreneur conducted the first test flight of New Shepard, a new sub-orbital vehicle, in Texas. It was named for Alan Shepard, the first American to travel in space.
Complex 36 at Cape Canaveral has been in operation for more than four decades and has seen 145 launches into space. The site's last launch was in 2005.
Bezos says he was inspired as a child by the early NASA missions into orbit and to the moon and dreamed of becoming an astronaut. In his 1982 high-school valedictory speech in Miami, he spoke about colonizing space to secure humanity's future. In 2003, he founded Blue Origin to pursue his dream of establishing a lasting human presence in space.
"As a kid, I was inspired by the giant Saturn V missions that roared to life from these shores. Now we are thrilled to be coming to the Sunshine State," he wrote on his blog.
Blue Origin is headquartered on industrial land in Kent, Washington. Its plans typically are kept out of the public's eye.