Amazon Denies Forcing Employees to Urinate in Bottles As Bathroom Break Time-Saver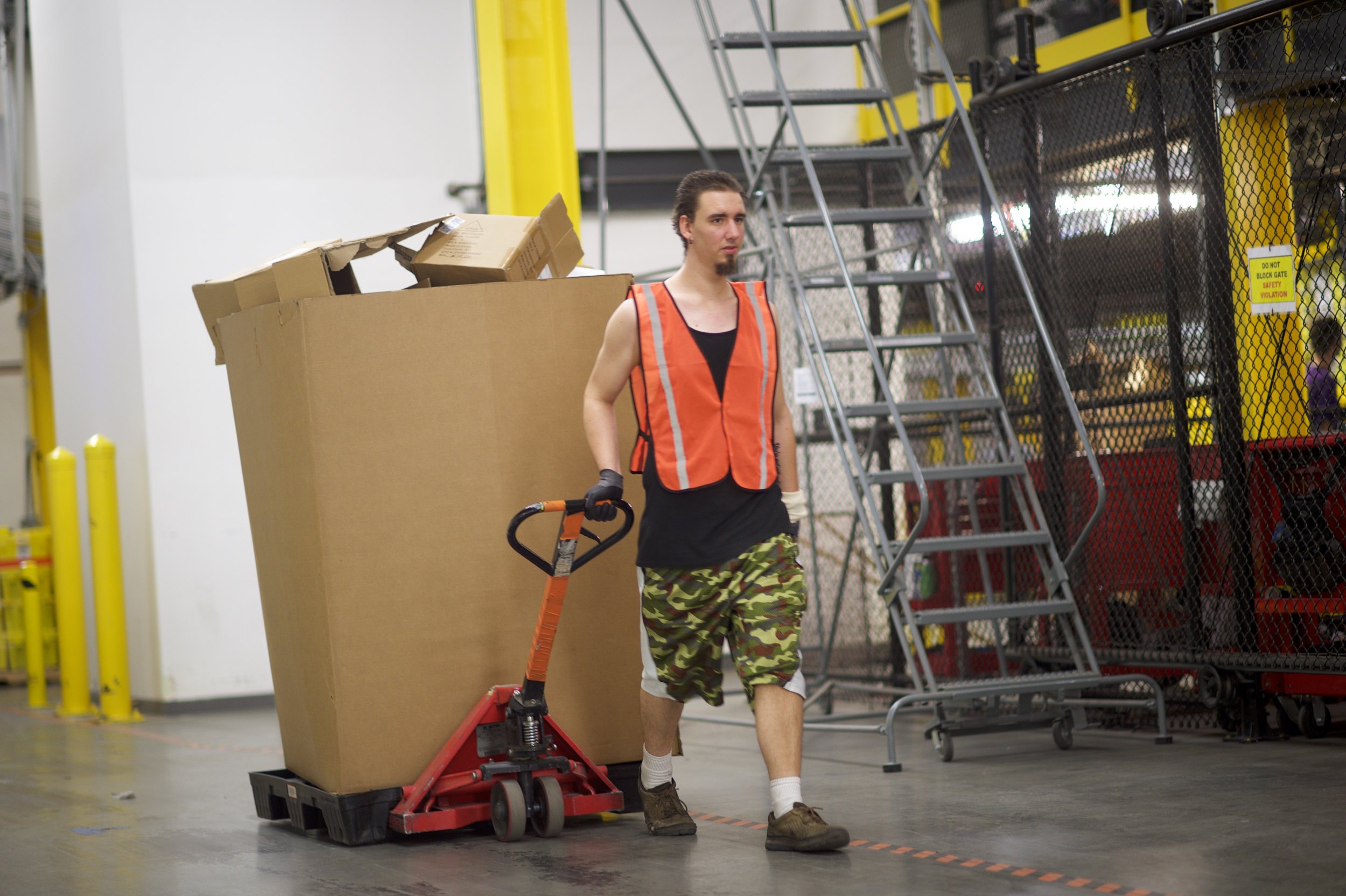 Amazon denied overseeing employees' bathroom breaks at its U.K. fulfillment center, where an alleged whistleblower claimed staff were forced to urinate in bottles to save time.
The Amazon staff at the 700,000-square-foot warehouse in Staffordshire, England, was accused of "break abuse" if they were two minutes late to return to work, undercover investigator James Bloodworth wrote in his new book, Hired: Six Months Undercover in Low-Wage Britain. The bathroom-break accusations against management at the 13 U.K. fulfillment centers detailed how employees used a "toilet bottle" system to quicken trips to the distant bathrooms.
Bloodworth said that fears of being accused of "time-wasting" were compounded by the 1,200 workers having a 10-minute, nearly quarter-mile walk to the two ground-floor toilets. Previous reports on worldwide Amazon warehouses suggested that workers walked an average of 10 miles each day in the cavernous spaces and had a tracking system on their person that followed their movement and productivity on the clock.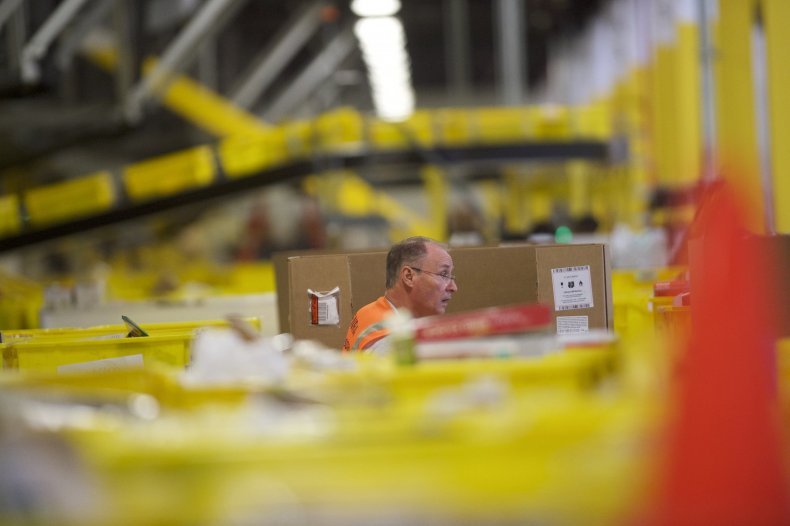 "For those of us who worked on the top floor, the closest toilets were down four flights of stairs," Bloodworth, who took the job while writing about low wages, claimed in the book, first uncovered by The Verge. "People just peed in bottles because they lived in fear of being ­disciplined over 'idle time' and ­losing their jobs just because they needed the loo."
In a statement to CNET on Monday, Amazon refuted the claim from the former worker and said it "ensures all of its associates have easy access to toilet facilities which are just a short walk from where they are working." The company did acknowledge it expected "a certain level of performance" from its staff.
"Associates are allowed to use the toilet whenever needed. We do not monitor toilet breaks," Amazon wrote in the statement. "Amazon provides a safe and positive workplace for thousands of people across the U.K. with competitive pay and benefits from day one. We have not been provided with confirmation that the people who completed the survey worked at Amazon, and we don't recognize these allegations as an accurate portrayal of activities in our buildings."
A separately released survey of anonymous employees at Amazon fulfillment centers in Britain was released Monday, corroborating many of the harsh workplace claims made by Bloodworth.
"The breaks are too strict, by the time you walk to get a drink you don't have time to use the toilet let alone sit down. If you're 2 minutes late you get a 'break abuse,' at 5 break abuses you are fired," reads a comment from a Peterborough warehouse. "The breaks are too short, walking across the warehouse to get to your locker or the canteen eats into 10 minutes of your break time."
Amazon did not immediately respond to comment from Newsweek over the allegations.