Amazon Jokes They'll Cancel 'Stranger Things' After Angry Christians' Petition to Axe 'Good Omens'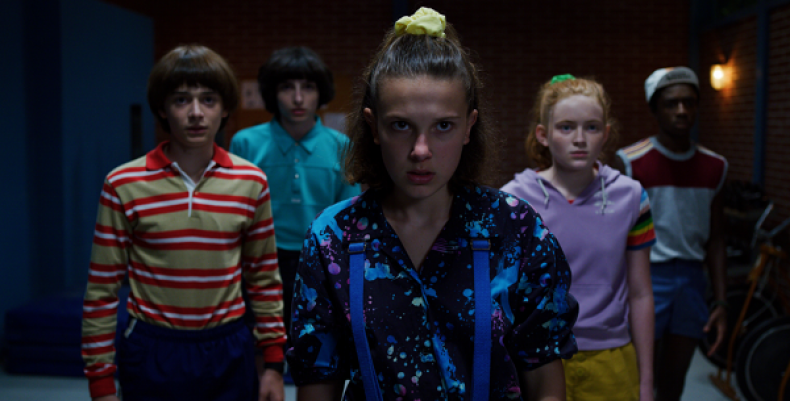 Amazon Prime Video cheekily responded to a petition launched by a Christian group requesting for Netflix to cancel the new series, Good Omens. The streaming network, on which Good Omens actually airs, promised it would cancel one of Netflix's most popular series if Netflix followed through with the group's wishes.
"Hey @netflix, we'll cancel Stranger Things if you cancel Good Omens," the company wrote in a tweet on Thursday, followed by a wink emoji.
Season 3 of Netflix's highly acclaimed Stranger Things is set to roll out on the streaming network on July 4.
The Christian group, Return to Order, issued a petition against Amazon Prime Video's risqué angel and demons series, which debuted on May 31, but asked Netflix to remove the show instead of the series' actual streaming home, Amazon. "The Netflix series Good Omens portrays the agents of Good and Evil as fighters in an arbitrary struggle devoid of meaning and truth," the petition read. "This series presents devils and Satanists as normal and even good, where they merely have a different way of being, and mocks God's wisdom."
"This is another step to make Satanism appear normal, light and acceptable," the petition continued. "We must show our rejection. Please sign our petition, telling Netflix that we will not stand silent as they destroy the barriers of horror we still have for evil."
The apocalyptic series follows the angel Aziraphale (Michael Sheen) and demon Crowley (David Tennant) as they form an alliance and attempt to sabotage Armageddon after the Antichrist is born. Frances McDormand, Jon Hamm and Miranda Richardson also star in the series.
Return to Order's flub roused fans on social media when the petition made headlines on Wednesday and garnered thousands of wisecrack responses from viewers as well as Good Omens' showrunner Neil Gaiman. "I love that they are going to write to Netflix to try and get #GoodOmens canceled," he wrote. "Says it all really. This is so beautiful... Promise me you won't tell them?"
Return to Order has since corrected the petition error and is now asking Amazon to cancel the "blasphemous" series. "Due to an oversight by Return to Order staff, this petition originally listed Netflix as responsible for the offensive series, Good Omens. Amazon Video released the series on May 31. We regret the mistake, and the protests will be delivered to Amazon when the campaign is complete."
The petition received more than 20,400 signatures at the time of post.