New Amazon Headquarters: The Five Most Bizarre Bids Among the 238 Suitors for HQ2
Amazon announced on Monday that it has received 238 proposals for its HQ2, which will bring with it as many as 50,000 high-paying jobs and a likely big boost to the local economy of the community it sets itself up in.
"We expect HQ2 to be a full equal to our Seattle headquarters," Amazon founder Jeff Bezos said when the bidding process was first announced. "Amazon HQ2 will bring billions of dollars in up-front and ongoing investments, and tens of thousands of high-paying jobs."
Bezos encouraged bidders to "think big and creatively," and with so much at stake it's perhaps not surprising to see how far some places have been willing to go to attract Amazon's attention. Below are five of the strangest proposals from prospective towns and cities.
A 21-Foot Cactus
Tucson, Arizona, thought a bribe in the form of a 21-foot saguaro cactus might sway Bezos in his billion-dollar decision.
"We wanted to make sure Mr. Bezos and his team notice us and send a message of 'We have room for you to grow here for the long term'—nothing signifies that better than a saguaro," Joe Snell, CEO of Sun Corridor—the Tucson region's main economic development agency—said in a press release. "We'll work with Governor [Doug] Ducey and the Arizona Commerce Authority closely to submit a strong case."
Amazon did take note of the cactus, but unfortunately for Tucson it was unable to accept it. In a tweet last month, Amazon said: "We can't accept gifts (even really cool ones) so we donated it to @DesertMuseum.
Welcome to Amazon, Georgia
Amazon laid out its preferences for the HQ2 location in a memo published earlier this year, stating that it is looking for a metropolitan area with more than one million people.
With a population of 53,000 people, Stonecrest, Georgia, falls well short of Amazon's request. But what it lacks in size, it makes up for in its dedication to Amazon.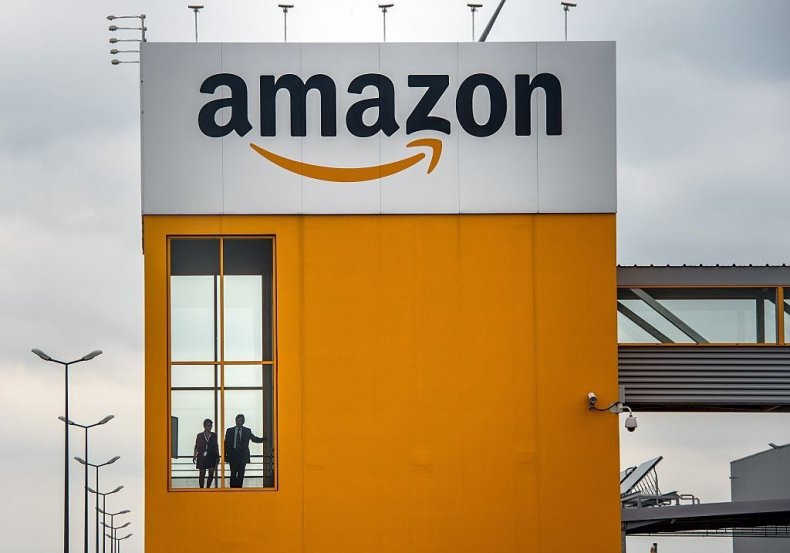 The City Council of Stonecrest voted earlier this month 4 to 2 in favor of de-annexing 345 acres of its land and renaming it Amazon.
"There are several major U.S. cities that want Amazon, but none has the branding opportunity we are now offering this visionary company," said Stonecrest Mayor Jason Lary. "How could you not want your 21st-century headquarters to be located in a city named Amazon?"
Free Sandwiches
Pittsburgh may meet the population requirements laid out by Amazon, but one local restaurant may go bankrupt if the tech giant decides to set up HQ2 in the neighborhood.
Primanti Bros. announced last week that it would give a free sandwich to every Amazon employee if Pittsburgh wins its bid.
"When they arrive, everyone's going to get a free sandwich," a spokesperson for the restaurant chain said. "Why not sweeten the pot with something delicious and Pittsburgh related?"
The Pittsburgh Post-Gazette calculated this pledge would cost $350,000 to fulfill.
Romantic Tweets
Amazon Dash Buttons are usually used to order laundry detergent or other essential supplies, but one city thought it could use Amazon's innovation to send flirty tweets to the company.
Birmingham, Alabama, set up giant replicas of Amazon's Dash Buttons around the city for people to press.
More than 600 pregenerated tweets were sent to the company every time the buttons were pressed, including: "Amazon, we got a 100% match on Bumble. Wanna go on a date?" and "We are Chipotle and these other cities are Taco Bell, Amazon."
A New Holiday
With the bids due on October 18, the mayor of Charlotte, North Carolina, decided to declare a new Amazon-themed holiday for the city.
The #CLTisPrime Day was proposed in a letter from Mayor Jennifer Watson Roberts, who stated that she would "commend its observance to all citizens."
Roberts described the other credentials that make Charlotte a suitable location for Amazon's new headquarters.
"Charlotte is the fastest growing tech talent metro in the country, with 48,000 IT workers in the region, providing a Prime labor pool for Amazon's second headquarters," the letter stated.
"Charlotte USA is rated as number one in the country in attracting millennials, who add to our vibrant and innovative culture and make this area a Prime fit for Amazon."