NYC's Amazon HQ Move Will Evict 1,000 Public School Employees From Education Department Building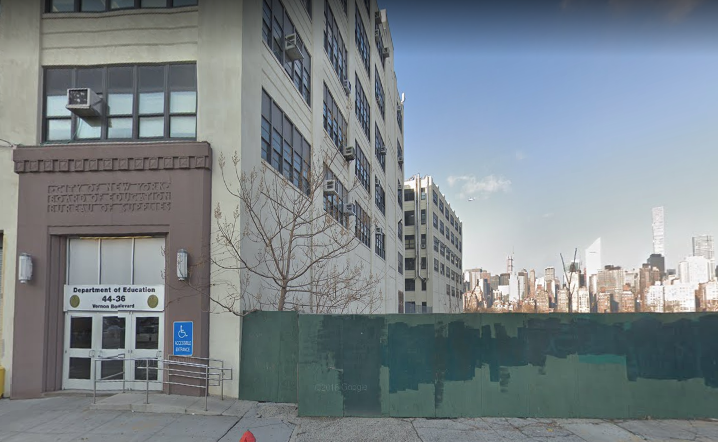 About 1,000 New York City public school employees will be displaced by Amazon's second headquarters coming to Long Island City, one of many complaints coming from Queens residents.
A massive NYC Education Department building at 44-36 Vernon Boulevard that currently houses the city's Office of Pupil Transportation and other essential public school offices will be turned into part of Amazon's coming headquarters, schools spokesperson Will Mantell told the New York Daily News Thursday. The six-story building currently holds about 1,000 Education Department staff workers, who were all notified of their eviction Wednesday.
Mantell did not detail either the cost of the move or a specific timeline for when public school staffers will get booted by Amazon.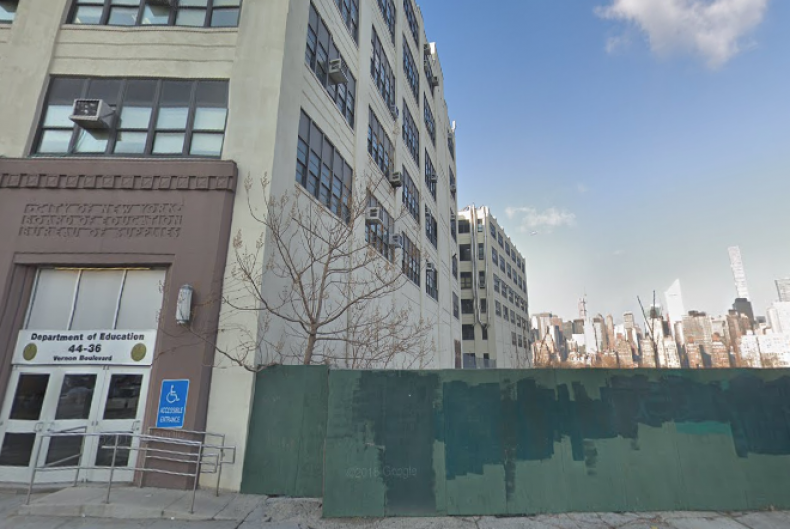 "We will be identifying new space for staff currently in this building as soon as possible," Mantell told the Daily News. "We've notified staff and will work closely with staff throughout the transition process."
The building that will soon hold Amazon employees now contains the Education Department's Division of School Facilities, which controls construction spending, and the Office of Food & Nutrition Services, which regulates the meals consumed by the city's 1.1 million public school students. The 44-36 Vernon Boulevard building also holds the $1.2 billion Office of Pupil Transportation, to which the FBI issued a subpoena to last month over allegations of yellow bus system corruption, reported the Daily News.
Amazon says it plans on ultimately bringing 25,000 employees to its Long Island City campus, but Governor Andrew Cuomo and Mayor Bill de Blasio's controversial plan has already caused a series of headaches for the area. Pictures of Long Island City residents displaying "Scamazon" signs and frowning -ace Amazon delivery boxes have littered social media since the company's announcement it would install an "HQ2" in both Queens and Northern Virginia this past week.
Residents of the area's Queensbridge Houses public housing project complained to Engadget that Cuomo and de Blasio's move-in deal with the city doesn't include any provisions for preferential hiring of New York City Housing Authority (NYCHA) tenants. Many longtime residents have expressed fears they will simply be pushed out, and the neighborhood will be forced to cater to the massive new headquarters culture.