Amazon's New Network Will Share Your Wi-Fi With Neighbors Unless You Opt Out
Amazon is raising security concerns due to an upcoming plan that automatically enrolls users of its devices into Sidewalk, a program which will share your Wi-Fi connection with your neighbors unless you opt out.
The Sidewalk network shares "a small portion of your internet bandwidth which is pooled together to provide these services to you and your neighbors," according to a description on Amazon's website. "And when more neighbors participate, the network becomes even stronger."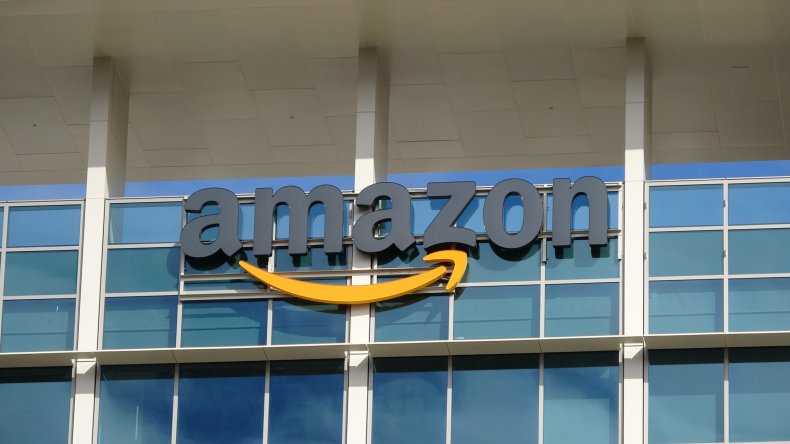 The program, which was originally announced in 2019, goes online on June 8. The tech giant claims Sidewalk will feature "multiple layers of encryption" for added privacy and security for personal information. The company also noted that all data shared is automatically deleted every 24 hours.
Users of the devices Echo, Echo Show, and Ring doorbells will have the option to turn off Sidewalk. However, the device owners must choose to opt out of Sidewalk, otherwise Amazon will automatically enroll its customers into the service.
Ring owners can opt out by visiting the control center in the Ring app or Ring website. Customers with an Echo device can remove the service by going to settings in the Alexa app.
Amazon encouraged users to take advantage of Sidewalk. "Amazon Sidewalk helps your devices get connected and stay connected. For example, if your Echo device loses its Wi-Fi connection, Sidewalk can simplify reconnecting to your router," Amazon wrote. "For select Ring devices, you can continue to receive motion alerts from your Ring Security Cams and customer support can still troubleshoot problems even if your devices lose their Wi-Fi connection. Sidewalk can also extend the working range for your Sidewalk-enabled devices, such as Ring smart lights, pet locators or smart locks, so they can stay connected and continue to work over longer distances. Amazon does not charge any fees to join Sidewalk."
The list of devices supported on Sidewalk are Echo Show; Echo (third generation and newer); Echo Dot (third generation and newer); Echo Dot for Kids (third generation and newer); Echo Dot with Clock (third generation and newer); Echo Plus; Echo Spot; Echo Studio; Echo Input; Echo Flex; Ring Floodlight Camera (2019); Ring Spotlight Cam Wired (2019); and Ring Spotlight Cam Mount (2019).
Tile, which makes tracking devices for misplaced items using Bluetooth, will reportedly join Amazon Sidewalk on June 14. Sidewalk will also strengthen the ability to locate items in-home by incorporating Alexa.
Another partner will be CareBrand, a manufacturer of wearable technology for people living with dementia.